You might have heard about VSCO girls and their love for scrunchies, hydro flasks, and crocs. But what exactly is a VSCO girl? Where did they come from? And how do you dress like one; keeping cute outfits in mind? Well, if you want to ride the lifestyle wave and nail down the effortless aesthetic of a VSCO girl, here's all you need to know!
What is a VSCO girl?
So, how to become a VSCO girl?
A VSCO girl is someone who is effortlessly stylish, has a laid-back attitude, and is always on-trend. They dress in a way that's effortless but still looks polished. Their style icons are women like Cara Delavigne, Alexa Chung, and Bella Hadid street style – they love the casual coolness of their outfits. They also love mixing high-end pieces with more affordable finds – it makes your look feel fresh and modern without breaking the bank!
First things first, you have to get yourself a Hydro Flask.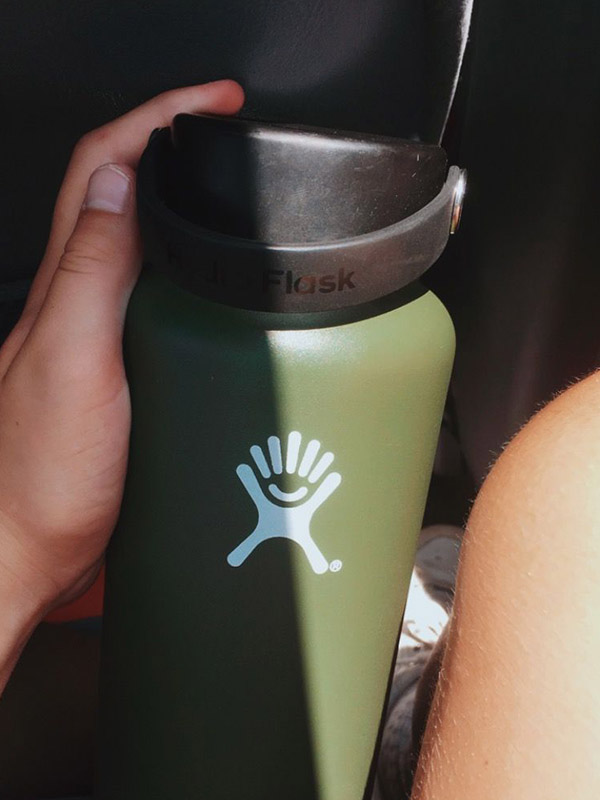 A Hydro flask is a water bottle that keeps your drinks cold for 24 hours and hot for 6. It's made of stainless steel, so it doesn't leach chemicals into your water as plastic bottles do. The shape also makes it easy to hold, even if you're on the go all day long.
A lot of people are wary about how expensive they are, but if you look at the price per ounce or per liter (remember: one liter is 33.8 ounces), they're actually not that bad! When you buy one, it comes with an insulated sleeve called the Insulator which helps keep your beverages hot or cold while you're on the go.
So now that we've covered how a Hydro flask works let's talk about the benefits: less waste from disposable cups at cafes which means more money saved towards other things like new shoes for example.
Get your hands on a polaroid camera to complete the look.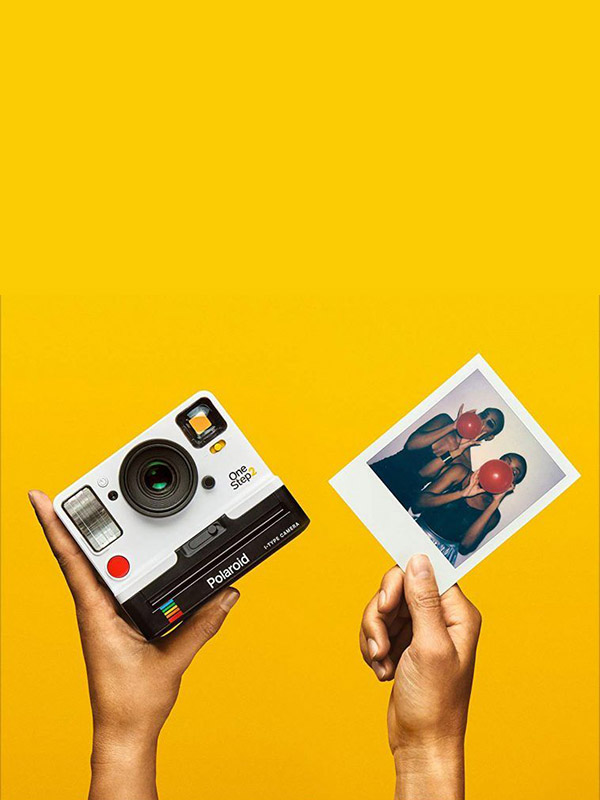 Polaroid cameras are the latest trend in photography and VSCO girls know how to make them work for them. Polaroids instantly add a vintage, hipster feels to any photo you take with them. The good thing about polaroid is that they're not that expensive compared to other cameras, so you can buy one without breaking the bank.
Your hair has got to be in a top knot all the time.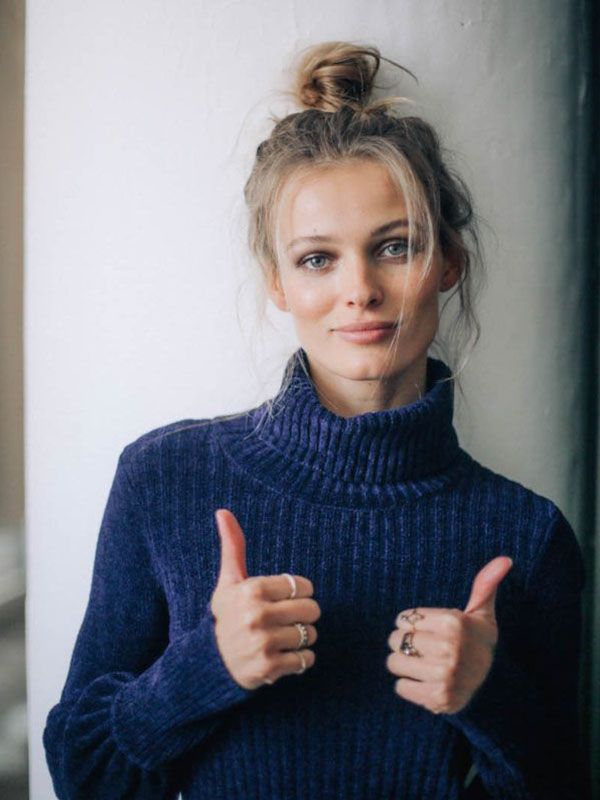 Just put your hair into a ponytail and secure it with an elastic band or bandana or whatever else; then pull out all of the hair from underneath and twist it around itself until you have something resembling a ball on top of your head. If someone sees this "look" and asks for an explanation, tell them about VSCO girls! They will probably think you're crazy but who cares? That person isn't cool enough for your attention anyway.
If you don't have all-natural bamboo straws and stainless steel straws, you're not a VSCO girl!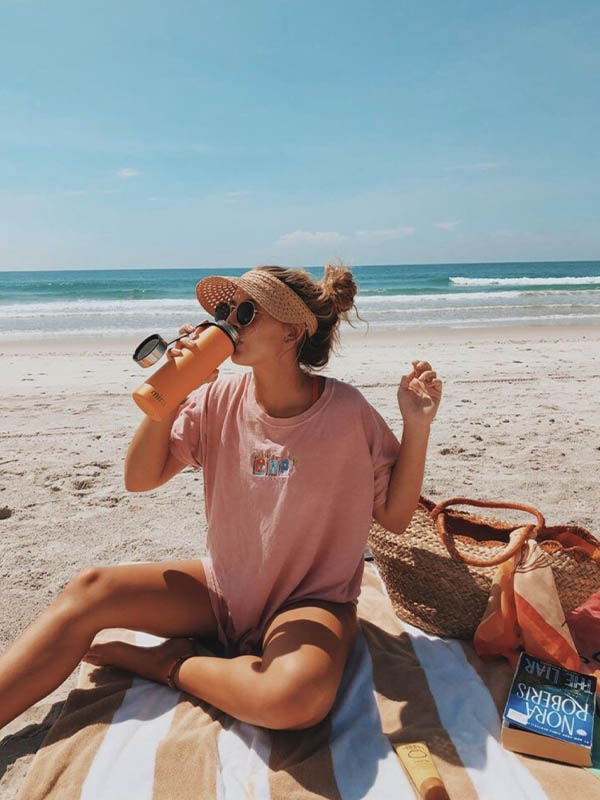 Bamboo is a natural plant that grows quickly, so it doesn't require much energy or water to be cultivated. Plus, it has antibacterial properties that prevent it from ever becoming infested with mold or mildew. The material of bamboo straws is also naturally resistant to heat, which makes them safe to use even in hot liquids like coffee and tea!
As far as health goes, bamboo is antibacterial and antifungal—so you don't have to worry about bacteria growing on your straws! They're also good for people who have allergies since they don't absorb flavors like plastic does (which creates BPA).
With all these benefits combined together into one product – what more could someone ask for? If you haven't already made your purchase yet then now's definitely the time.
Because once these start trending through social media channels worldwide, you'll regret missing out on saving money while helping others do their part toward making our planet cleaner too! Go get yours today before stocks run out!
You can't be a VSCO girl without having the scrunchies in your hand, hair, and around your wrist.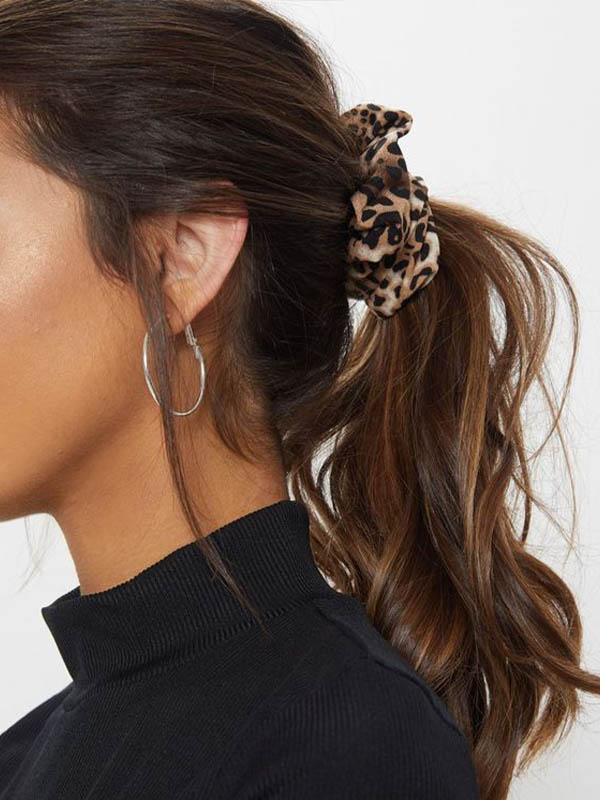 You can't be a VSCO girl without having the scrunchies in your hand, hair, and around your wrist.
It's very important to have that perfect hair accessory as you take pictures of yourself on the beach or at other cool places. Scrunchies are the most important accessory for VSCO girls as they let them accessorize their outfits with style and flair!
Why scrunchies though? Well, it is because they look super cute! Also, if you are going for that "I just got out of bed look" then scrunchies will give you that vibe plus an extra touch of cuteness! And lastly, it helps if you have a lot of hair so any kind of clips won't hold up your locks well enough (and we all know how much girls love long flowing locks).
How could we forget the most important accessory of them all? Crocs!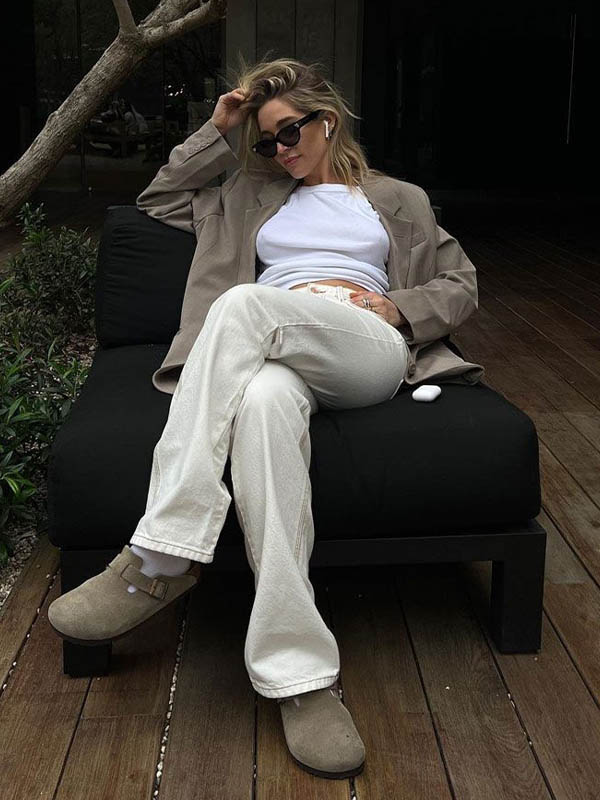 Of course, you can't forget Crocs! They are the most comfortable shoes ever and they come in a variety of colors. You can wear them with any Y2K outfit and even if it rains outside, your feet will stay dry because of their high-quality waterproof material.
The best part is that they are so cheap! You can get a pair for as low as $12!
Oversized tie-dye shirts to help you nail down the VSCO aesthetic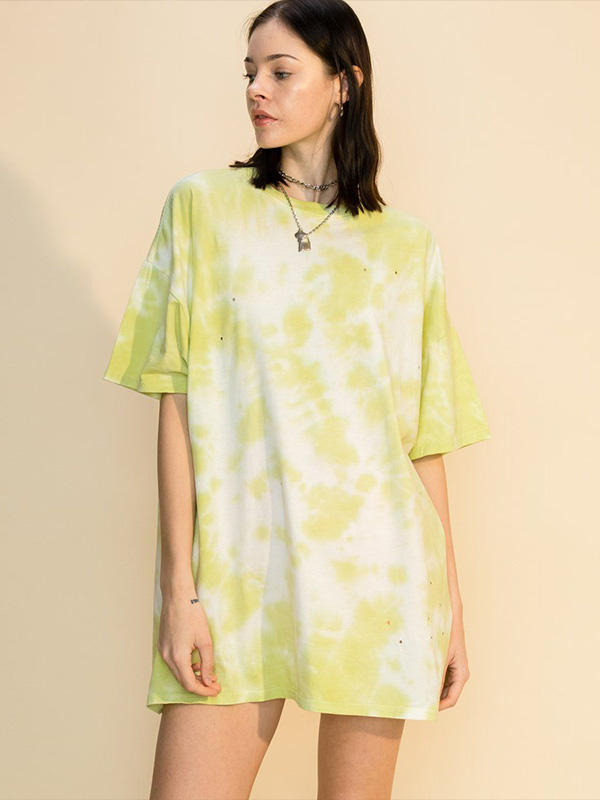 If you want to wear VSCO girl outfits, you've got to nail the vsco girl aesthetic. You can't just throw on a bunch of black and white and call yourself VSCO—you have to have the right clothes, too.
The first thing every VSCO girl needs is an oversized tie-dye shirt. This is what makes you look like you live in California or New York City (or somewhere else cool), where everything has to be really trendy.
The shirt should be at least 3 sizes too big, and 2 colors: one bright and one dark. The darker color will make it look like you're wearing a dress, while the lighter color will give your arms some breathing room—which is important if you're going to be taking lots of selfies on Instagram!
You have to have at least 5 pairs of Birkenstocks adorning your feet at all times.
You have to have at least five pairs of Birkenstocks adorning your feet at all times.
Birkenstock sandals are comfortable and fashionable.
They're great for the beach!
They're classic summer shoes.
It's an investment that will last you years and years.
VSCO girls often wear tights or leggings
VSCO girls often wear tights or leggings. Tights are a staple of the VSCO look, and they're a great way to achieve it as well. Leggings can be just as stylish and versatile but aren't quite as warm in winter months if you're not wearing shoes with some kind of closed-toe.
For example: if you wear leggings with boots, your toes will inevitably end up freezing after about 15 minutes outside on a cold day; however, if you wear tights under those same boots (or any other pair), then your feet won't get cold because the tights help keep them insulated from the elements!
VSCO girls love pastels and bright, beachy colors for summer
What styles are in right now is a question that bugs every VSCO girl; the most well-known part of VSCO girl fashion. Pastels and bright, beachy colors are all the rage right now. Other popular colors to wear include white, navy blue, and black. If you're looking to be a VSCO girl you'll want to steer clear of browns or greys as they are not very popular among this crowd.
Winter: While pastels might be hot for summer months (and even winter), in the fall and spring seasons it's all about neutrals such as blacks, grays, whites, and nudes that will go with any outfit no matter what season it is!
Spring: Light blues like aqua are perfect for spring! Bright colors like greens can also be very trendy this season but don't forget about neutrals too!
And there can only be one phone case on your phone! Shell phone cases!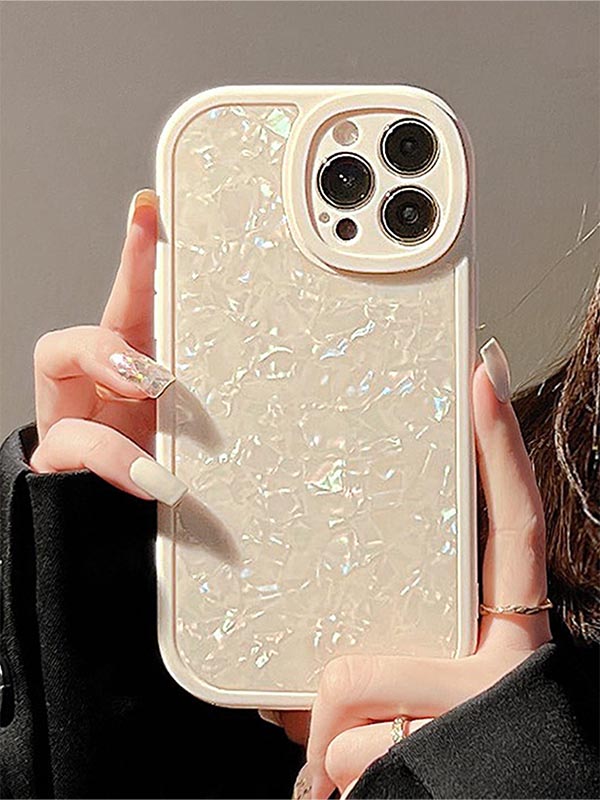 The shell phone case is the most popular phone case on the market. It's also made out of real shells, so you know that they're waterproof and easy to clean. Shell phone cases are durable, affordable, and stylish – what more could you want in a phone cover?
FAQs – VSCO Girl
What does VSCO mean in slang?
Although VSCO is the name of a photo editing app. 
In the context of social media, VSCO girl is a term for a young woman who posts trendy, filtered photos of herself on the photo editing app, VSCO.
Who started the VSCO girl?
The VSCO girl is an image that passed around social media in mid-2019, usually as a meme, with the caption "I'd want to be her best friend." There are many different iterations of this meme, but they all feature a girl with long hair and blue eyes, wearing a V-neck t-shirt and jeans.
What kind of clothes do VSCO girls wear?
VSCO girls wear whatever they want! They love to mix up their style and try different looks. They're not afraid to be bold and colorful, but they also know that sometimes it's best to tone it down. VSCO girls are all about expressing themselves and being comfortable in their own skin, so no matter what you're wearing, you'll always look good.
How do VSCO girls do their makeup?
VSCO girls don't follow trends—they set them! They love experimenting with different looks and styles, but one thing's for sure: they always keep it fresh. Whether you choose to go for the smoky eye or the natural glow, there's no denying that VSCO girls have mastered the art of gorgeous 90s makeup.
What is a VSCO boyfriend?
VSCO boyfriend is someone who loves his girlfriend unconditionally, supports her dreams and ambitions, and makes sure she feels confident in every aspect of her life. He's there for her when she needs him most, which makes him the perfect person to be in a relationship with.
Takeaway: Become the ultimate VSCO girl this summer!
Well kiddos, that's our guide to how to become a VSCO girl. We hope you got all the tips and info you need from this article. If there's anything else you want to know about VSCO girls, let us know in the comments below.