You might be aware of the soft girl aesthetic wear trend on TikTok where social media influencers are posing in various soft girl aesthetic outfits, and making you envious of the dreamy look. 
The feminine colors in hues of pink and yellow pastels, dreamy cloud-like fluffy patterns, and romantic cuts and designs all form part of the girly girl aesthetic. 
Descending from the millennia, the soft girl style has made a major comeback from Y2K fashion and is being increasingly adopted by young girls, who seem to be infatuated with the soft girl look.
It was one of the many social media styles roaming around the net that were used to categorize girls according to the aesthetic they adopted.
These include VSCO girl, grunge girl, and e-girl outfits, where they were similar to one another but their differences were prominent enough to be spotted and recognized by netizens. 
The soft girl is the dreamiest of them all and doesn't shy away from her inner child and flair for being a romantic. So what is the soft girl style and how can you incorporate it into your wardrobe to be part of the hit trend? 
Keep reading to find out.
What Is Soft Girl Style? A Sum-Up of Soft Girl Outfits
Soft girl style is vibrant, dreamy, feminine, and romantic and doesn't shy away from her sweeter side. Pastel colors and romantic floral and hearty patterns form a huge part of cute softie girl outfits and create the perfect dreamy aesthetic. 
The style is simple and easy and gives room for experimentation, where the accessories and 90s makeup have a huge role to play in creating the soft girl look. 
Softgirl style incorporates current and classic fashion according to whatever suits its aesthetic. Plaid skirts, cardigans, boyfriend tees, and girly accessories including beaded bags are just some apparels that can be used in creating your soft girl outfit. 
The aesthetic is quite versatile and easygoing, where you can switch your apparel for different looks and can be adopted by anyone willing. Being a guy should not stop you from trying out this style, where you can use it to create cute girlfriend and boyfriend outfits. 
In fact, the term soft girl originated from "soft boy" to describe more feminine outlooks of men. Whereas soft boy was often used as an insult, the soft girl wasn't afraid to embrace her softer, sentimental side. 
Soft Girl Aesthetic Outfits
Now you might want to be part of the trend, but may not be sure how exactly. Or you're wondering whether or not the style will suit you. Well, here's the thing about soft girl outfits. They are so versatile that anyone can incorporate the style into their wardrobe. 
Here are some cute soft girl wardrobe staples that you can add to your wardrobe and be part of the aesthetic.
Tie Dye Sweatshirt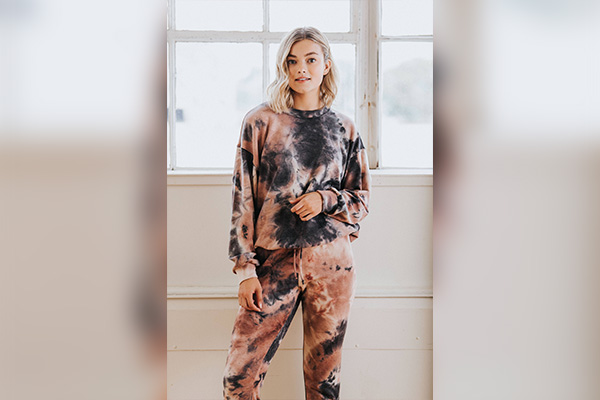 Artistic, deliberately callous patterns show the creative, dreamy side that is an essential part of the soft girl outfit. You can wear it with low-rise jeans, sweat pants, or biker shorts and pair it with white sneakers and accessories to create your soft girl fashion aesthetic. 
Gingham Skirt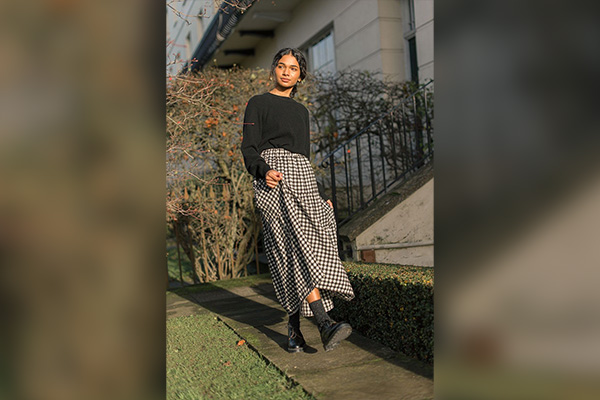 A classic piece of the 17th century in Malaysia later came to Europe and formed part of a vigorous trend in 60s fashion, gingham skirt is part of the grunge soft girl aesthetic. They are available in a range of lengths and colors, so there is a wide variety for you to choose from. 
To create the perfect soft girl outfit, choose a mid-thigh gingham skirt and pair it with a crop top or blouse and sneakers which seem to be a staple of a soft girl wardrobe. 
Knit Dress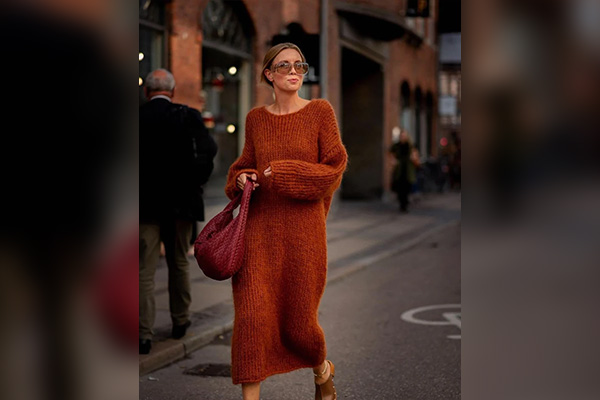 Knit dresses are also a big part of the soft girl aesthetic. Wearing oversized sweaters can easily fall under the category of dresses worn by Ariana Grande. 
Look for lighter pastel colors and romantic patterns to create your soft girl outfit. Accessorize with big chunky jewelry or pearls and tie your hair up with a scrunchie to soften your look. Use your makeup skills to accentuate your soft girl look.
Flared Pants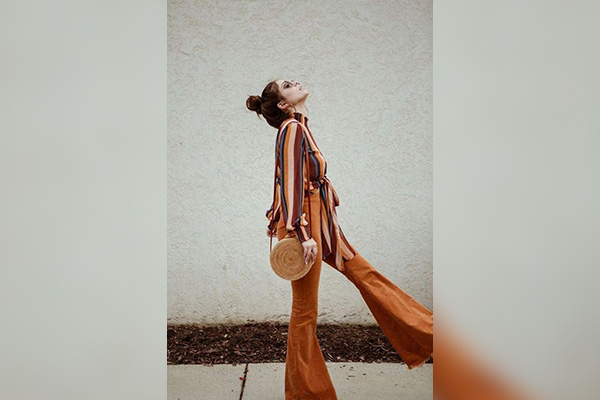 Everyone knows that being skinny is not the way to go anymore. This fact is further amplified by the preference of softie aesthetic girls style who would prefer wide flared pants over their skinny pair any day.
So take out your flared pants, pair them with cropped graphic tees and pastel slips or different types of sandals, and have fun embracing the soft girl that you are. 
Cropped T-Shirt
Cropped graphic tees with dreamy aesthetics and patterns are the way to go when it comes to creating the perfect soft girl-look outfit. Wear them over flared jeans or rock them with gingham skirts, different types of sneakers or boots, or slides, and cropped tees will keep you comfortable and cute all day long.
Chunky accessories would look great with a graphic tee or if you want to go minimal, wear a pearl string over your neck. Assimilate the colors in your tee, with your makeup to add to your soft girl aesthetic.
Minidress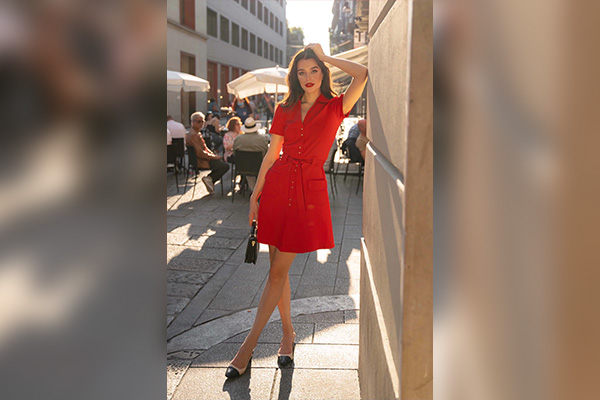 When choosing your dresses, go for romantic floral prints, light pastel colors, and short lengths all part of the soft girl aesthetic. 
Choose flowy styles and cuts or you could even go for more fitted ones with corsets. Wear them with sandals or sneakers to create your soft girl aesthetic. For colder days, add a pastel cardigan on top, and wear them with leggings, sneakers, or sandals to keep you comfortable all day long. 
Toggle Sweatshirt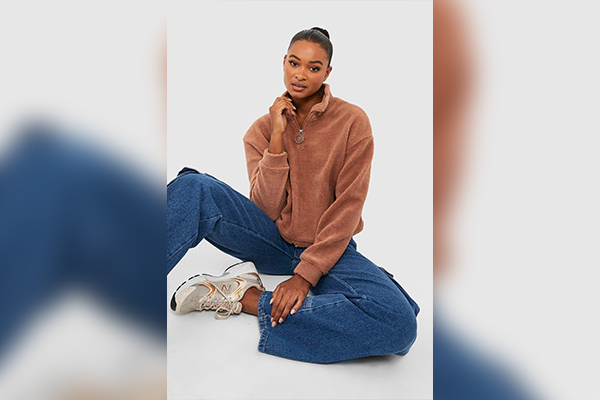 The whole vibe of a soft girl outfit is easygoing and carefree so you don't have to do anything you don't feel like doing. Toggle sweatshirts are a perfect example of this, for the laid-back vibe you are looking for. 
Choose pastel colors, graphic designs that add to the soft girl aesthetic, or even tie-and-dye patterns that add to the dreamy outlook. Pair them with any bottom of your choice and choose accessories and footwear to complement the soft girl outfit.
Polo Long Sleeve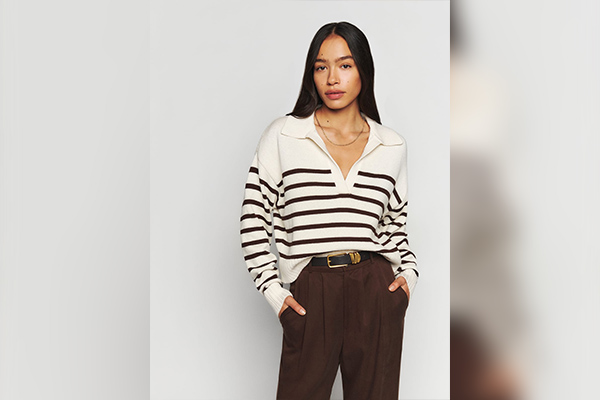 Polo long sleeve t-shirts are the perfect way to incorporate sportiness in your soft girl outfit and add the preppy, light academia aesthetic. Wear them with a plaid or gingham miniskirt, and boots for a grunge soft girl outfit. 
Pleated Tennis Skirt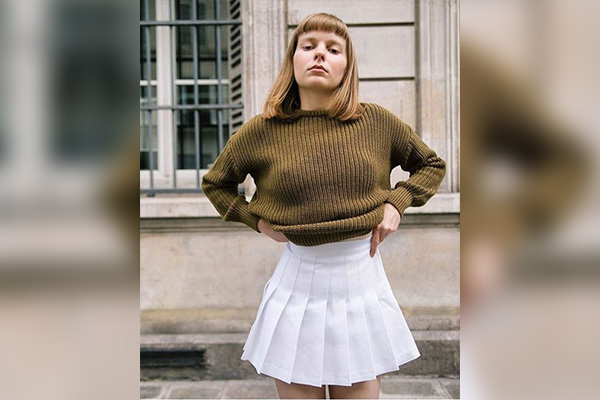 This feminine piece adds cutesiness as well as livens up your whole appearance. Add flair to your soft girl outfit with a pleated mini skirt, a staple from the 60s fashion wardrobe, and pair it with a polo striped shirt, and a plaid sweater vest for a preppy vibe. 
Toggle shirts, hoodies, and graphic crop tees are also good options to pair your tennis skirt with. 
Printed Cropped Cardigan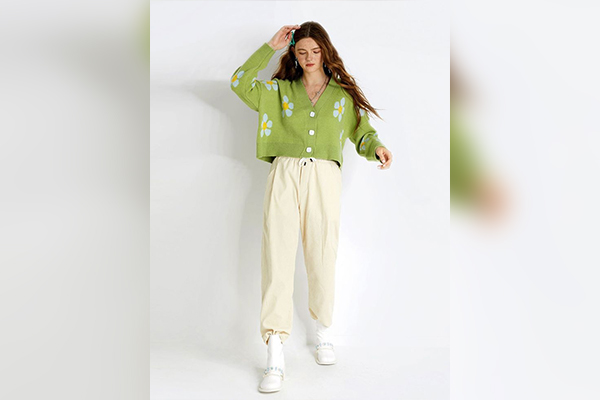 Worn on their own, or paired with a tee shirt, cardigans help soften your look. An integral part of the soft girl look is playing out with prints so don't be afraid to add a printed cardigan to your wardrobe.
Wear it over flared pants and slides or pleated skirts and sneakers and use makeup to complement the soft girl aesthetic.
Black Boots
Black chunky boots are part of the grunge soft girl aesthetic and show that soft girls know how to show their tougher side from time to time. 
Boots paired with leggings and a gingham skirt and pastel cardigans or tees make the perfect combo of tough and soft for a grunge soft girl aesthetic. 
Puffy Sleeves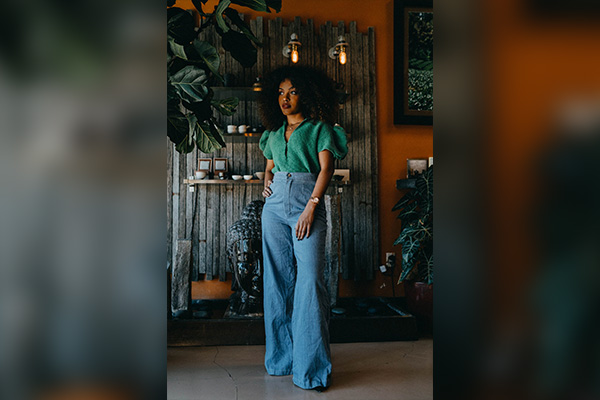 It was a hit trend in the 60s fashion and forms part of the soft girl aesthetic in the era of social media.
Puffy sleeve blouses in gingham prints or pastel colors (very Cottagecore!), in cropped styles, to add cloudy, romantic vibes to your outfit. 
Plaid Shorts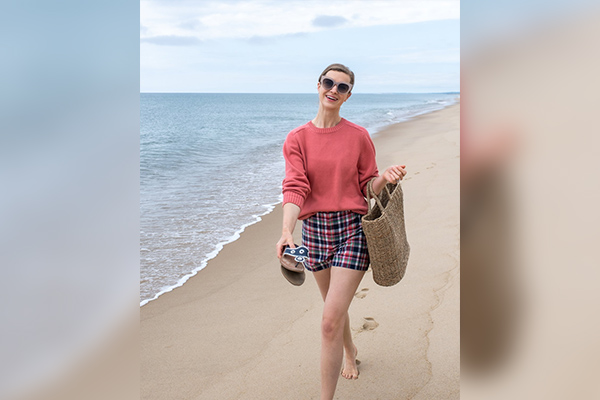 A big part of the soft girl aesthetic is playing around with different prints, and the plaid shirt provides the perfect opportunity to do so. 
Pair it with polo full-sleeve shirts, toggle shirts, or gingham puffy sleeves blouses in pastel colors, and add boots and chunky accessories to complete the soft girl look.
Co-ord set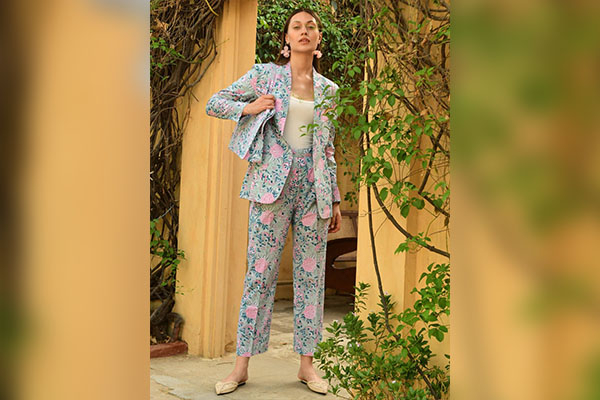 In order to save you stress, a co-ord set in pastel colors will go a long way in your soft girl wardrobe. You don't need to go through the hassle of deciding which top should be paired with which bottom, or vice versa where they are already coordinated in a perfect set.
Opt for romantic patterns, feminine, pastel colors, and soft girl styles like puffy sleeves and gingham prints to create the perfect soft girl outfit.
Floral Skirt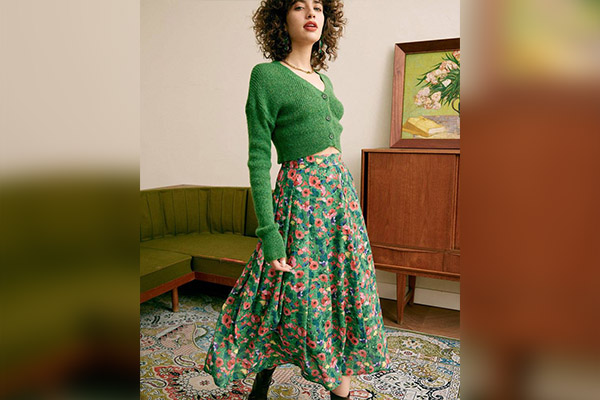 The soft girl look is all about the romantic vibes and feminine aura, which makes the floral skirt a perfect addition to the soft girl wardrobe.
Pair your floral skirt with pastel shirts, or match floral blouses with puffy sleeves to create the perfect romantic aesthetic. 
FAQs – Soft Girl Aesthetic Outfits
What should a soft girl wear?
Romantic patterns including floral and hearty prints, as well as a mix and match of prints including gingham and plaids, feminine cuts, and bold accessories are the way to create the perfect soft girl aesthetic.  Be sure to add a pair of black boots and white sneakers to your wardrobe. 
Do soft girls wear jeans?
Of course, they do! They have a love for straight-leg denim, and baggy jeans and shorts, where you can add rips and pair them with tie-and dye-sweatshirts, pastel hoodies, crop tops, and sneakers. 
How can I look soft and cute?
By wearing pastel shades in hues of pink and yellow, dresses, crop tops, and cutesy, romantic patterns all form part of the soft girl aesthetic. Keep your makeup light and shimmery and don't forget to add lots of blush on the apples of your cheeks and nose, to keep your look soft and cute.
Concluding Soft Girl Outfits
The soft girl look is one of the types of aesthetic introduced by social media trends, where there were different categories into which they were sorted out. 
The grunge soft girl and soft girl aesthetics hold quite a bit of similarity, whereas the former is a bit edgier and tougher in style. 
We have seen there have been quite a few prints included in the soft girl aesthetic including plaids and gingham, as well as floral and hearty prints which they can be mixed and matched according to your style and preference. 
Remember, the soft girl style is pretty easygoing and versatile, including many options for you to adopt and change if you're a newbie to the aesthetic.
If you've been part of the style for a while, you might have gotten used to adapting your outfit according to your mood.
Use your creativity and don't be afraid to play around with the aesthetics and patterns that are part of the whole soft girl look. Go big in your accessories, increase your followers on Instagram, Tumblr, and the likes, and let your inner soft girl shine!