Goth-style outfits with preppy style and dark academia outfits are raging all over your social media apps including Twitter, Instagram, and Tumblr. 
It combines the classy style of elites with a raging rebel touch and makes a style perfect for dramatic vibes in winter weather.
There are a variety of styles and articles of clothing that you can combine in your dark academia outfits, however, there is a criterion for your outfit to fit into the aesthetic.
But what defines the dark academia aesthetic? And, why does everybody seem to be talking about it?
What Is Dark Academia?
Dark academia refers to the culture of higher education, particularly in elite schools, and the aesthetic associated with it. This includes the decor, outfits as well as hobbies of the person associated with dark academia.
The aesthetic takes inspiration from the gothic era of greek art history and culture, where the attention was brought away from God and focused on man, inevitably containing a rebellious streak.
This streak can easily be observed in the dark academia fashion, where the outfits are carried with the utmost class, yet maintain their sense of unity and independence.
Dark Academia Aesthetics
Gothic elements remain bold and unapologetic in dark academia aesthetics, where the dark theme is pronounced with shared features like loose clothing, similar types of jackets and shoes, as well as homogenous articles.
However, dark academia aesthetics tend to romanticize the dark concepts visualized by goth-themed art and literature and added more finesse to the goth culture.
This is because style originated in elite schools that have been around for some time, like Ivy League and Harvard, and are associated with the respective culture. 
New elements have been added to dark academia fashion with the passage of time, taking inspiration from various subcultures like the Harry Potter fandom.
Here is what fashion is all about and a few dark academia outfits for your winter wardrobe, food for thought.
Dark Academia Fashion
Dark academia fashion is considered to be sophisticated and moody and associated with an academic culture which translates into many of the articles considered to be the emblem of dark academia. 
These include a number of outerwear like cardigans and tweed jackets, along with bottoms with a mix and match of aesthetics opted in neutral shades, for both men and women.
A number of formal wear items are also opted in the aesthetic, like dress shirts and Oxford boots, as well as accessories that highlight academic activities like bags and books.
It also shares a few elements of light academia aesthetics, where the main contrast lies in the choice of colors and the positivity it represents.
Here are some ideas for dark academia clothes. They contribute highly to the dark academia subculture and would be great to your overall brand as a person.   
Tops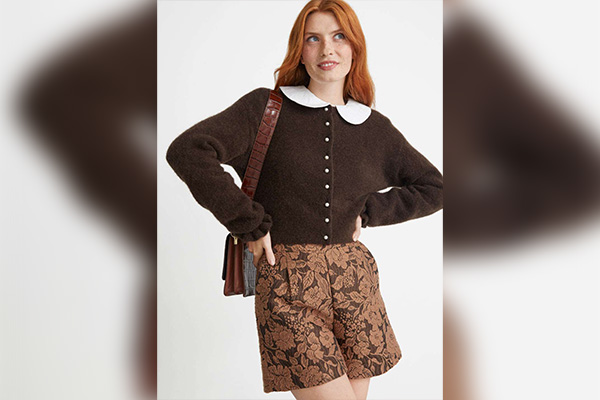 Since the dark academia style is preppy, the shirts opted for are usually collared and button-ups, most preferably with cuffed sleeves that have a billowy outline. 
There are also numerous blouses made of silk or cotton that you can add to your wardrobe, to create a cool, dark academia outfit.
Skirts And Trousers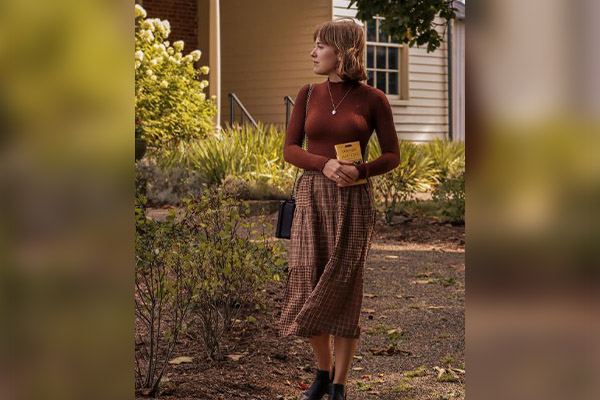 Dark academia bottoms include pleated skirts that can be from mini to maxi lengths, where the latter is preferred. You could also go for a more streamlined shape and wear it with a long coat to ensure it is appropriate for more formal settings.
Apart from that, trousers such as cords and woolen pants are best for the aesthetic, where they fit well into the wintry vibe, the weather perfect for dark academia fashion.
Dark Academia Outerwear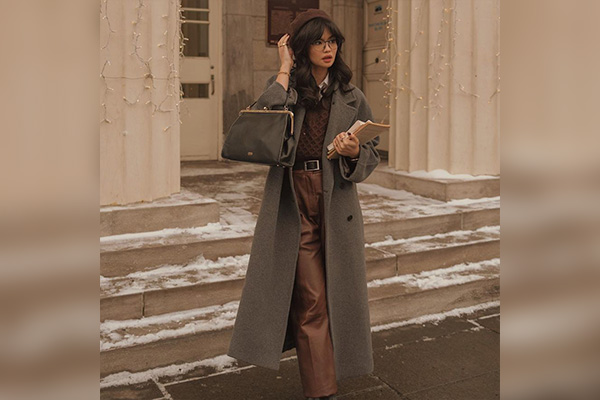 Outerwear forms a big part of the dark academia aesthetic outfits, where all the different materials come into play. 
These include a variety of knitwear, cardigans, coats, and tweed types of jackets and blazers that you can do over your dark academia outfit to complete the dark academia casual or formal look.
Dark Academia Shoes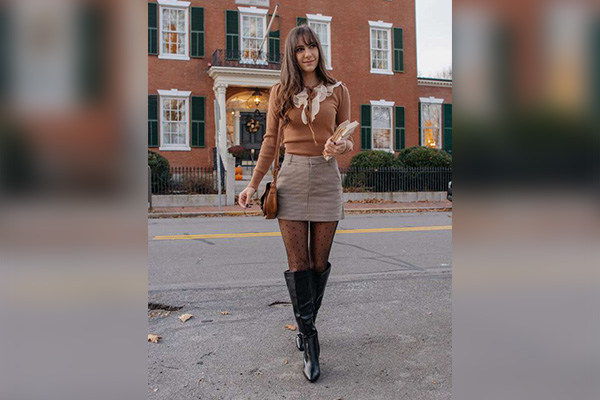 Footwear forms a crucial part of any type of aesthetic outfit, and dark academia style is no exception. There are a variety of shoes that you can wear with your dark academia outfits including boots, low heels as well as some types of sandals.
Casual options such as flip flops and sneakers with bold colors that deeply contrast your outfit should generally be avoided, where it would be best to stick with more neutral, classic options like loafers and platform boots.
Dark Academia Summer Outfits
Dark academia aesthetic outfits are mostly made for colder weather, with the layers and thick material suited to create a sophisticated, rich look.
However, if you do insist on wearing the aesthetic when the sun hits hard, try to go for natural materials, instead of polyester and other synthetic materials.
Some of the best choices are silk, linen, cotton, and even wool, due to their breathability and the innate grace they possess. 
You can take inspiration from cottagecore outfits, originating from rural lifestyle with minimalist accessories and looser clothing, and can form part of dark academia fashion with dark cottage core outfits.
These include loose corset tops, cotton blouses, linen pants, and light billowy dresses, as well as handmade accessories and cowboy boots which hold the required unity and edge required in dark academia aesthetics as well as light academia outfits.
Dark Academia Aesthetic Outfits
Now that you have an idea of what are considered to be dark academia clothes, here are a few outfit ideas to kick start your dark academia fashion game, strong.
Stunning Coat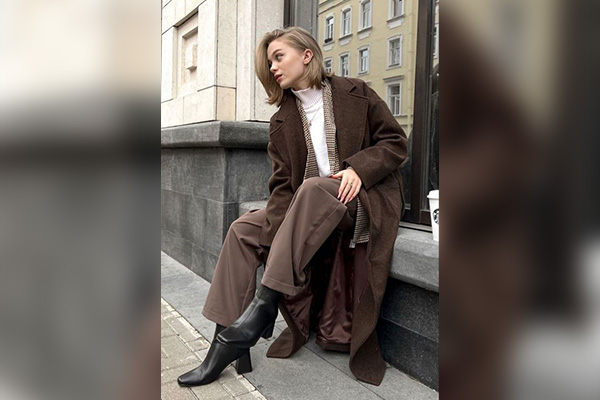 A stylish coat can prove to be the cherry on top of your dark academia aesthetics or can make a whole outfit when worn with leggings and high-rise boots. 
Try to stick to neutral colors and long lengths when choosing your coat, where a trench coat makes an excellent choice.
Turtleneck And Pleated Skirt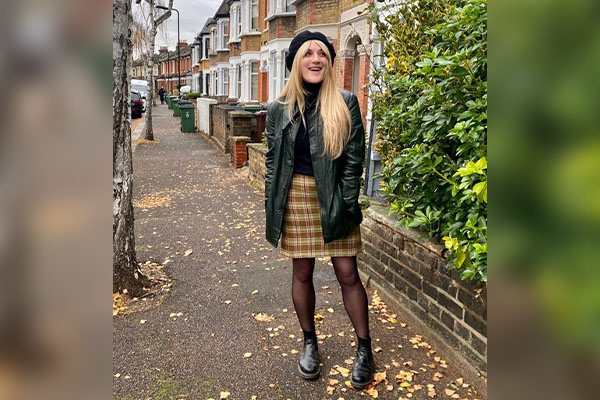 The choice of dark academia style of clothing is heavily influenced by the fact that the aesthetic is winter oriented.
This includes turtleneck sweaters paired with pleated skirts that make cool dark academia casual or formal outfits, worn with maximalist accessories to add to the vibe.
Suit Vest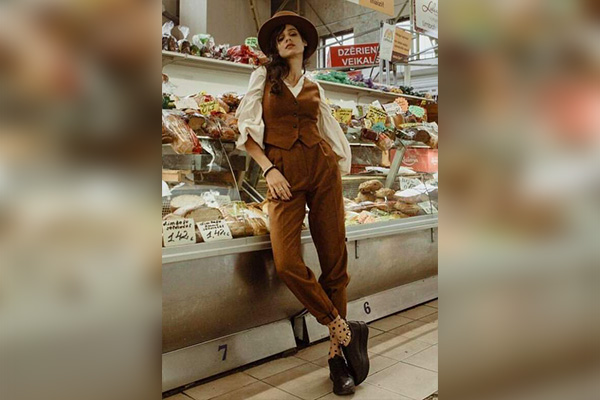 The whole point of the dark academia style is to create an intellectual look. And what better way is there to pull it off, other than wearing a suit vest?
Add it under a blazer, wear it with a set, or create dark academia outfits of your choice, with patterns like plaids or gingham.
Plaid Trousers And A Blouse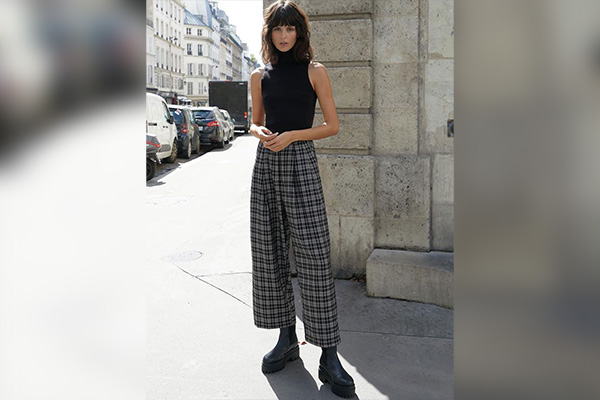 Pick your dark academia clothes by creating a balance between your garments. If one of your garments holds a print then the other should be kept simple, to even it out.
This dark academia aesthetic outfit is one such example, where the blouse should be kept light and neutral, while the pants, dark and sophisticated.
Cute Tennis Skirt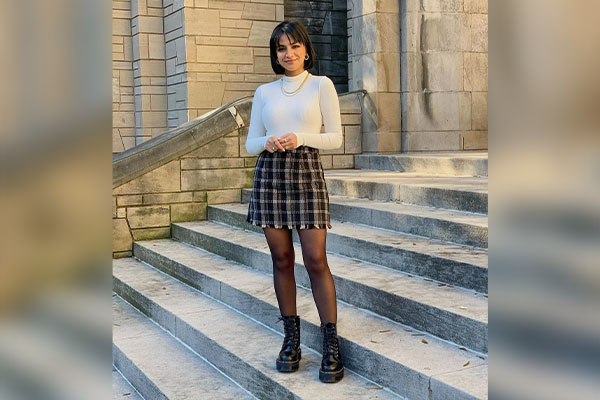 The length of the skirt shouldn't always be kept below the knees. You can opt for more fun options like a mini tennis skirt that you can pair with a button-up shirt or blouse along with a sweater vest. 
You can also add leggings underneath if you feel the weather is too cold for your liking as well as combat boots to make cool, grunge aesthetic outfits.
A Sweater Set And Blazer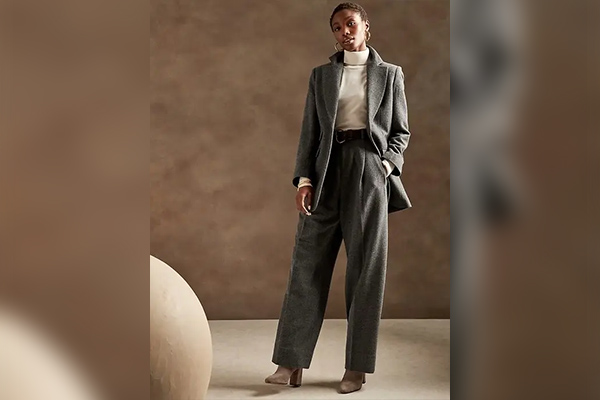 Knitwear and sweater sets are raging across trends, making the perfect combo of comfort and style. Wear your sweater with a stylish blazer and create a cute dark academia casual outfit.
Jumper And Loafers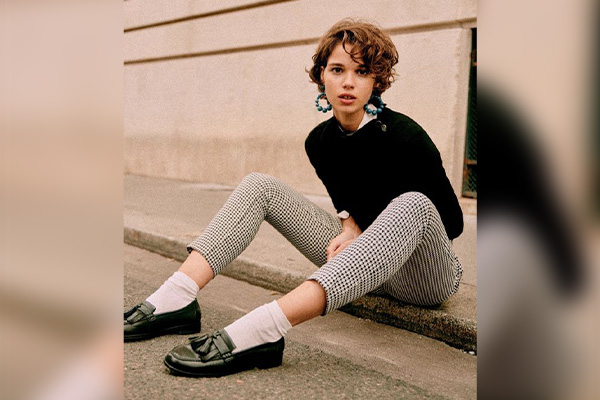 If there is one choice of shoe that you can't go wrong with in dark academia, aesthetics are loafers.
Jumpers also prove to be great for creating layers in cold weather and look great in academic settings, when worn under short dresses.
These two make a killer combo, so don't forget to add this to your dark academic outfits, checklist.
Preppy Sweatshirt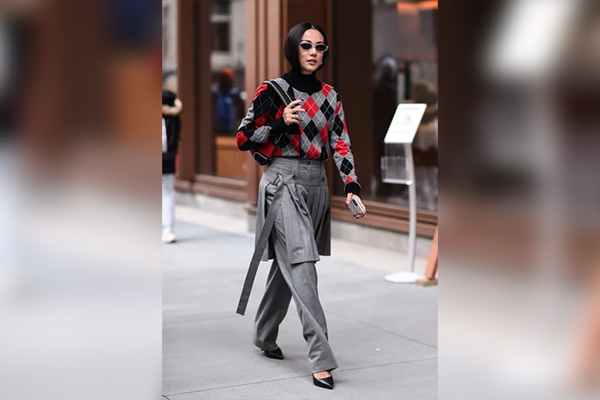 There is nothing that screams dark academia like a preppy sweatshirt. Just make sure to buy one in preferably dark colors, and show off your school spirit in attitude.
Plaid Mini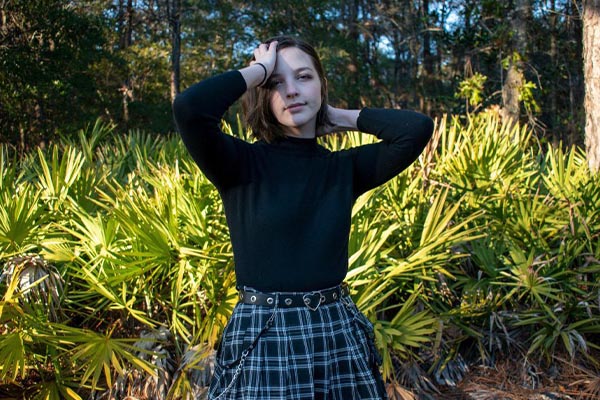 Plaids form a big part of dark academia aesthetics.
The print is available in most styles of clothing including trousers, blazers, vests, and even mini skirts, where they form great complementary pieces to turtlenecks, in streamlined shapes.
Why Is Dark Academia So Popular Right Now?
One would wonder why there is a sudden rise in interest in the aesthetic when the style has been there for such a long time. 
Since many classic trends are making a comeback including grunge aesthetic outfits from the early nineties, as well as Y2K fashion men elements, it isn't really a surprise that we are being introduced to a relatively new aesthetic inspired by vintage fashion and classical literature, where the nostalgia is raw and real.
So, what caused a throwback to such culture and why was it introduced in the first place?
Students
Ever since the earth became more globalized, the ratio of people moving out of their countries for studies has reduced.
The trend towards academic clothing reduced, with the influences of pop culture including more colloquial attire. The dress code on streets and schools blended, which continues to be the state of affairs, today.
The throwback wouldn't seem as unprecedented if we were willing to pay attention to this loss of culture where the dark academic aesthetics strive to revive it and what it conveyed.
Students have an important role to play in the rise of this somewhat nostalgic trend, the academic culture it portrays as well as its literary origins. 
They form the majority of those adopting the dark academia style, and no wonder allowed it to reach its peak.
LGBTQ+ Community
Dark academia outfits include a lot of gender-neutral elements, for example, vests, woolen pants, coats, blazers, and plaids that are applicable to both dark academia men's fashion, and women's style. 
This favors the LGBTQ community and allows them to own the style with command without having the doubt of whether it's for them or not. 
Plus Size
Dark academia fashion has shown that it is an aesthetic that anybody can become a part of, regardless of their gender, age, or body type. It perfects the art of utmost sophistication and adds a mystical aura to anyone who adopts the dark academia style.
The versatility of the subculture allows this to happen, along with the style of dark academia clothes that incorporate cuts and designs that suit most body shapes.
Dark academia aesthetic outfits tend to elevate the confidence of anyone wearing them; it's just a matter of choice of what clothes you are choosing to pull off your look.
Conclusion
The requirements of dark academia outfits don't just end with the style of clothes that you have adopted. It also takes into consideration where you have bought the clothes from. 
Vintage brands and thrift stores are preferred if you truly want to adopt the dark academia style.
Clothes from the earlier decades are preserved in good condition, usually in the headstock, and are bought by people who know their value and like to celebrate nostalgic trends. 
It is for these reasons that dark academia outfits are not only an emblem of classic style and art but also a sustainable means of fashion. 
Apart from dark academia aesthetics, there are plenty of other aesthetic outfits, like fairycore outfit ideas and steampunk fashion each of which has its own identity. You can opt for one that suits your style, or try all of them and see which one matches your personality best.