Steampunk may have originated as a science-fiction subgenre in 1987, the credit of which goes to science fiction author K.W. Jeter, but it wasn't long before it swiftly found its way into the world of fashion, creating steampunk fashion, a one-of-a-kind fashion aesthetic of all time.
Featuring a blend of retro and futuristic vibe, steampunk fashion contains elements of science fiction, harboring a marriage between the technology and aesthetic of the 19th century.
This fashion aesthetic is driven by fantasy and imagination, creating a league of its own with aspects from Victorian fashion combined with elements of 19th-century fashion, particularly from the period of the industrial boom in England. 
Think of steampunk aesthetics along the lines of an alternate reality that took place during the Victorian era, evolving into a form of 'retrofuturism' which basically comprises a distinctive mix of time-old fashion, futuristic technology, and modern-day aesthetics.
History of Steampunk
For many reasons, steampunk fashion can also be referred to as Victorian steampunk, considering how, at its very core, it is heavily inspired by the Victorian era.
As mentioned earlier, the term 'steampunk' was first witnessed in 1987 when American writer Kevin Wayne Jeter wrote a letter to Locus Magazine in which he mentioned the term quite jokingly, primarily to describe his works of Victorian fiction.
That is basically how the term was created, but soon enough, it transpired into art and fashion as well, expanding from its literary roots.
It is interesting to note that 'steam' is quite integral to the whole idea of the steampunk aesthetic. The significance of steam has everything to do with its emergence at a time when technological progress was powered by steam, and not electricity as it is today. Moreover, it also has a lot to do with how this aesthetic is a reminiscence or perhaps, the nostalgia of the Industrial Revolution Era.
The invention of the steam engine during the Industrial Revolution and its loud, complex mechanism also relates to how loud, bold, out-there, and extravagant steampunk fashion is.
Types of Steampunk Fashion
The steampunk movement and fashion, on its own, remain relatively unchanged even in today's time, however, it has definitely led to different styles and types, each characterized by something unique altogether. 
Goth Steampunk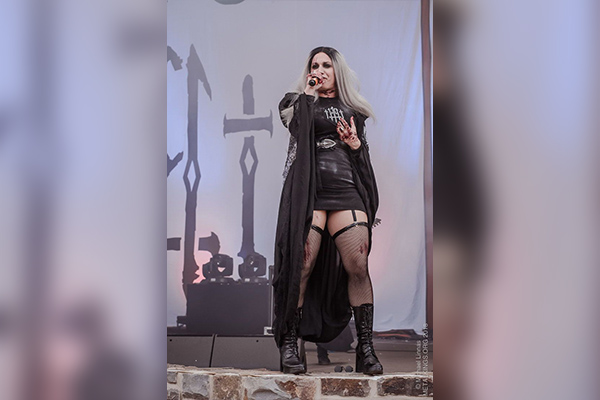 The goth aesthetic shares many similarities with steampunk fashion, so a cross between the two aesthetics in the form of goth steampunk isn't a surprise.
The most classic details that they both share are the use of corsets, pocket watches, lace, and elaborate hairstyles, to name a few.
Military Steampunk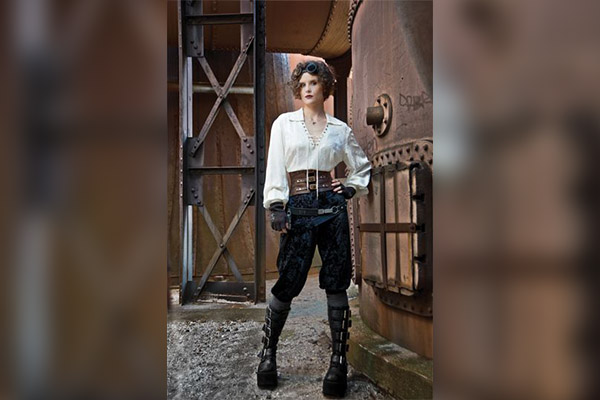 Also referred to as dieselpunk fashion, this form of steampunk fashion is inspired by aesthetic elements from the military world and war-torn zones that are stuck in the past. From a fashion standpoint, it refers to clothing items like bomber jackets, overalls, military outfits, and colonial-inspired garments.
Pirate Steampunk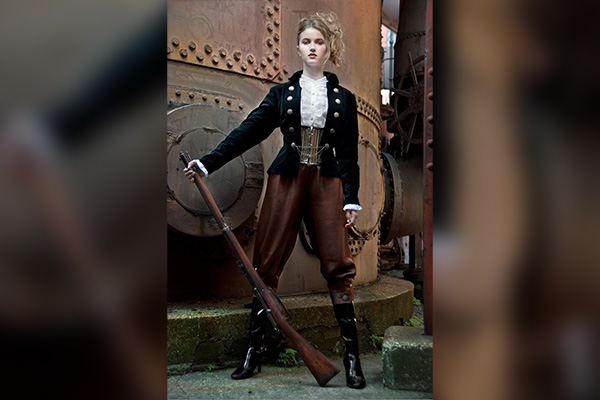 Similar to the classic steampunk fashion, this style incorporates elements from the pirate life, as the name also suggests.
Some common fashion accessories adopted by pirate steampunk include cotton waistcoats, knitted caps, linen shirts, stockings, braids, eye patches, and pirate weapons.
Lolita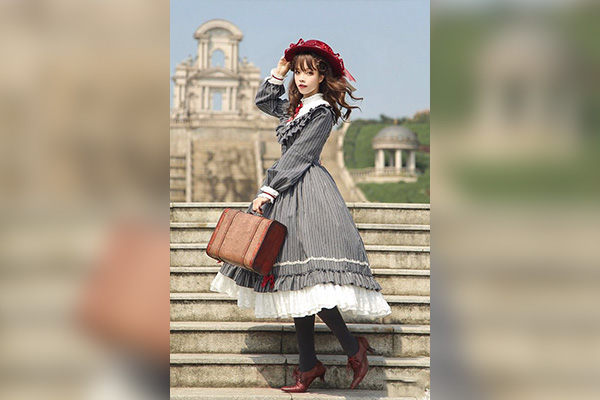 This steampunk fashion category has its roots in a Japanese fashion which also draws inspiration from Victorian fashion and clothing.  
However, Lolita is quite different from classic steampunk fashion considering how it emerged as a type of Japanese street style fashion and is described as the 'aesthetic of cuteness.'
It comprises elements such as frills and laces, giant bows, puffy dresses, and other such cute elements, which are also found in fairycore outfits.
Adventurer-Explorer Steampunk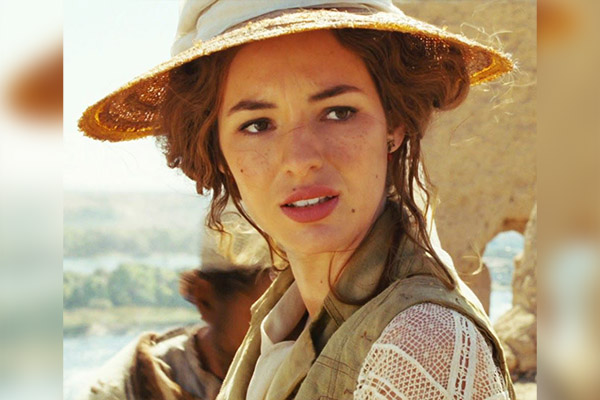 This steampunk aesthetic is focused on two things – adventures and explorations. It is big on belts, tools, gadgets, and accessories such as binoculars and safari helmets that would assist one in their adventures and explore the wilderness of the unknown worlds.
Main Elements of Steampunk Fashion
Knowing what steampunk style is doesn't stop at familiarizing yourself with its history and origin. If you dig deeper, you will discover that it has so much more to offer, beyond its origin and how it emerged from science fiction.
There are a number of elements and accessories that are pivotal to steampunk clothing, which basically helps give steampunk outfits a distinctive edge over other types of fashion aesthetics.
Hats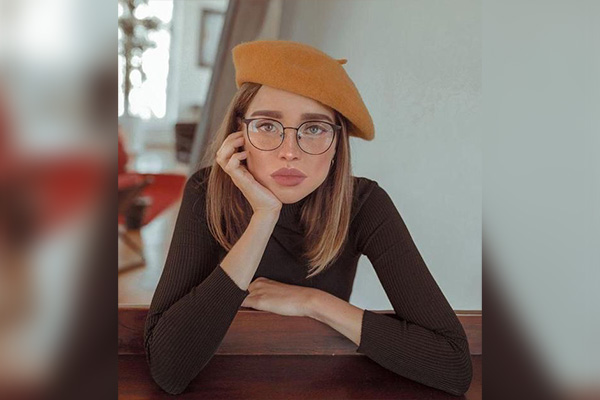 Hats are one of the most popular and widely used accessories in steampunk fashion which also has to do with the significance of this fashion accessory during Victorian times. 
From top hats to bowler hats to fascinator hats, this aesthetic is big on different types of hats where you will find one for each occasion.
Monocles, goggles, and clockwork pieces are objects that are commonly paired with hats to create customized decorative headwear that can be as delicate or complex as you like. Elaborate and dramatic headwear is a huge part of steampunk fashion, as long as you can easily bear the weight!
Vintage Hairstyles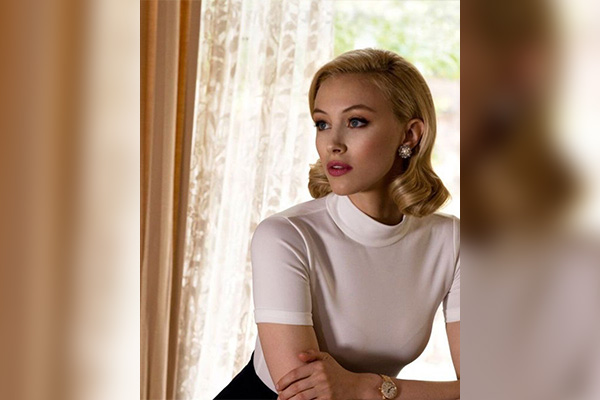 Once you move past the fancy hats, you will see how hairstyles also play such an important role in the steampunk aesthetic. Vintage hairstyles, in particular, are a staple in female steampunk fashion, the inspiration for which is mainly drawn from the Victorian Era, which was definitely a massive turning point in the world of hairstyles.
From lots of waves, bangs, and curls to loose and rustic styles, steampunk fashion features a variety of different cute hairstyles.
Messy knots, voluminous curls, pigtail braids, curly crimped hair, ringlets, Dutch braids, and hime cuts are some popular choices that you can try if you are fascinated by the whole retro futuristic aesthetic.
Men could probably rock the mullet hairstyle which was at the highest point of its popularity during the 1980s, accompanied by sideburns, full beards, and mustaches.
Pocket Watches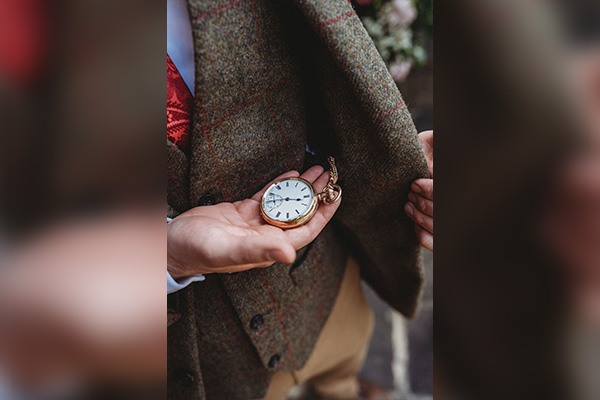 A classic staple of the steampunk culture, nothing another accessory comes in comparison with the pocket watch. It's an absolute favorite among steampunk enthusiasts and followers and truth be told, it's one of the best steampunk accessories to help elevate your outfit. 
Whether going to a steampunk-themed party or simply wishing to pay homage to this unique fashion aesthetic, make sure to carry a pocket watch to give your steampunk ensemble the ideal finish. Women can also opt for a pocket watch necklace which makes an excellent accessory if they are unable to find a nice pocket watch. 
Leather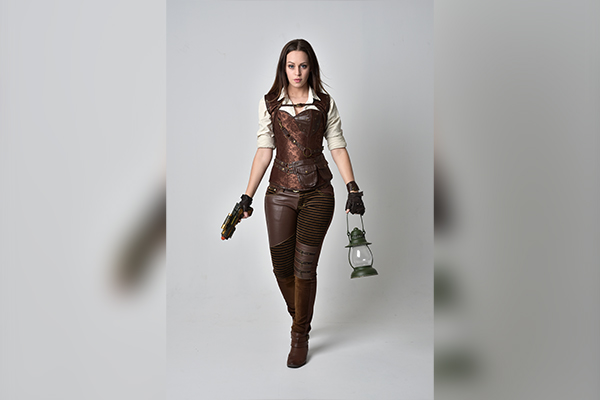 In terms of materials, leather has to be the most commonly used material in steampunk fashion given how super versatile it is and blends in so well with the requirements and the color palette of this aesthetic.
From gloves to gun holsters to jewelry accessories to book holsters, leather is used for all the different accessories featured in steampunk fashion, to create the most delicate or the most intimidating looks.
Creative Gloves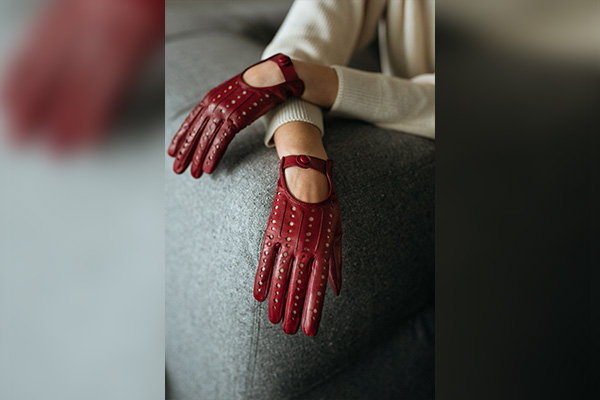 Like hats and elaborate hairstyles, gloves are another key accessory in steampunk women's fashion. From oversized gloves to elegant gloves to fingerless ones, every type of glove in this aesthetic is quite like a work of engineering art.
Gloves are also essential in male steampunk fashion where you will find a variety of leather gloves not just designed for everyday office use, but also to be used as a style or fashion statement.
Military-Inspired Garments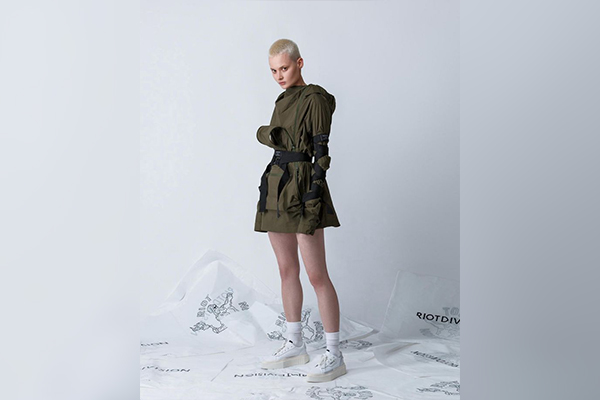 Steampunk fashion for men is simply incomplete without military-inspired garments and accessories with quite a post-apocalyptic and Victorian vibe to them.
Flight goggles, hand-crafted weapons, replica firearms, and buckled jackets are a few of the items inspired by the military which steampunk enthusiasts often pair with non-military fashion accessories and pieces.
Distressed Clothing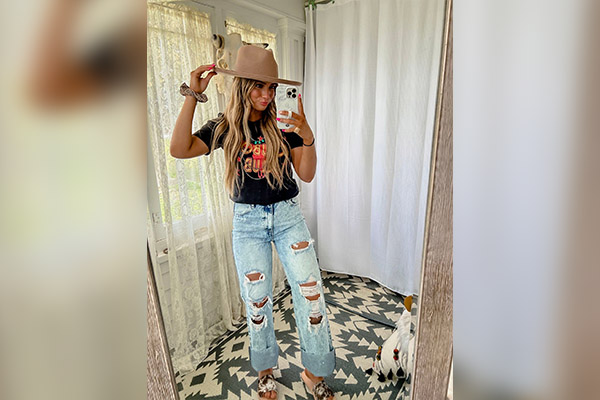 As strange as this may sound, women's steampunk fashion features what's referred to as 'distressed clothing' to bring in a post-apocalyptic feel and vibe to their outfits. This type of clothing has quite an undone look to it and is best described as nonchalant, typically featured in grungrecore outfits as well. Some examples include asymmetrical skirts, foldover long leggings, faded or ripped materials, and sleeveless corset dresses, to name a few.
Women often pair distressed clothing with items and accessories that have a dominant Victorian influence to create a contrast in their outfits.
Corsets 
A staple item in steampunk fashion for women in corsets, which took the role of a statement piece, and was mainly worn for style rather than function. Corsets also reached the peak of their popularity during the Victorian era which makes sense as to why steampunk enthusiasts were also big on this accessory.
Corsets come in many shapes, colors, and designs, but were majorly made of leather or brocade, and they typically featured steel and metal details. With time, corsets underwent a great degree of transformation during which the details and the work on them became increasingly elusive. 
If you are an anime and manga fan, you might have noticed that many anime outfits worn by female characters also feature a wide variety of corsets.
Waistcoats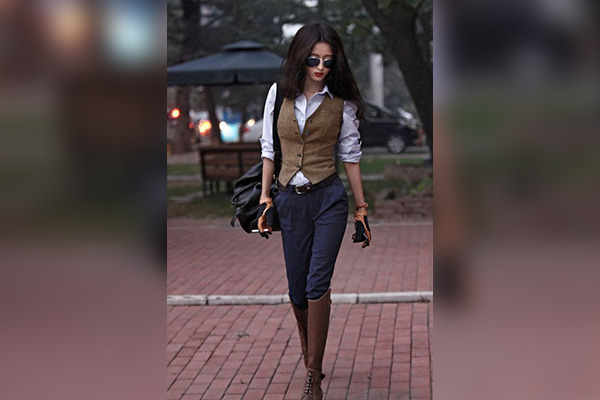 Waistcoats are as popular today as they were in Victorian steampunk. Men's steampunk outfits were incomplete without a nice, well-fitted waistcoat to go with their overall look.
Some men preferred plain and solid-colored waistcoats, while others would often opt for something more flamboyant and would add patchwork and pins or some color to their waistcoats to enhance their appeal. 
Conclusion
Steampunk fashion is truly a league of its own not only because it has so much to offer, but it has its roots set in a time when the world was going through an evolution, which is what sets it apart from other types of fashion aesthetics.
At the end of the day, steampunk is all about uniqueness and self-expression through fashion and it's also quite big on DIY, so create something totally out-of-the-box and make an attractive style statement!