When we think about the 70s fashion men, our minds instantly drift towards the hip hop, pop-rock era. Glitter and shimmer weren't just for women and were hyped among both men and women. 
It was the age of equality and economic prosperity which translated into the trends of the decade. This includes the peacock rage, androgynous clothing, and the glamorous 70s disco fashion hyped by the nightlife and pop stars of the age. 
You can always get inspired by having a look at 70s male fashion, and spice up your wardrobe whenever you think it's getting a little too boring. 
So, what did men wear in the 70s?
70s Men Fashion
1970s men's fashion was flexible, fun, and affordable which meant that everyone could incorporate it into their routine. 
Even though there were a variety of trends going on, the mainstream style and cuts stayed the same. These include flared bottoms, fitted shirts, platform boots, and a healthy dose of ruffle and glitter from time to time.
Here is an overview of the top trends of the time.
Hippie 70s Men Fashion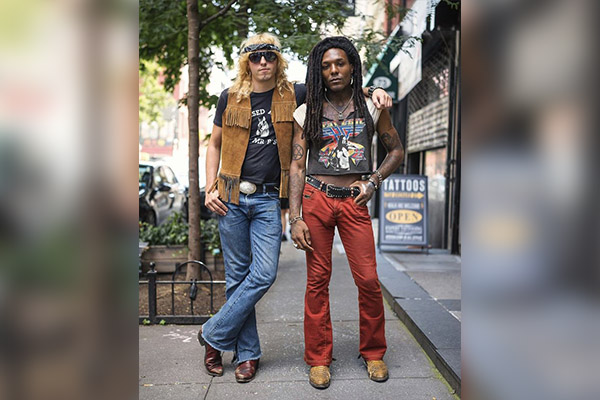 Easily the most popular trend of the decade, which initially started as a form of protest to the Vietnam war and was part of 60s fashion; although to a lesser extent than it was in 70s male fashion. By then it had developed into a full fashion trend and became a big part of casual 70s outfits.
Exotic scarves, head accessories, different types of jackets, bell bottoms and emblems with meanings, and cultural infusions into the outfits were some of the highlights of hippie 70s men's fashion.
Peacock Revolution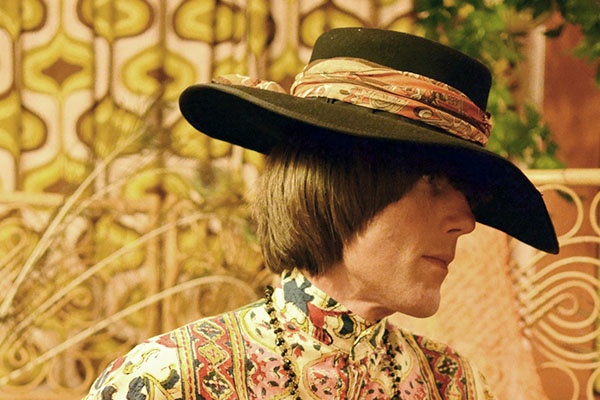 70s fashion men imbibed funky patterns and geometrical prints. This added a fun twist to professional wear and daytime suits, where ruffles, bold colors, and interesting use of fabrics became part of 70s men's clothing.
This 70s men style could be termed as androgynous and was seen as a controversial take on fashion by many traditionalists due to its exotic nature and unconventional designs. 
Despite that, the peacock revolution became part of men's 70s fashion and became a hit in the earlier part of the decade and continued to be the case in the latter part of the decade.
Bright Colors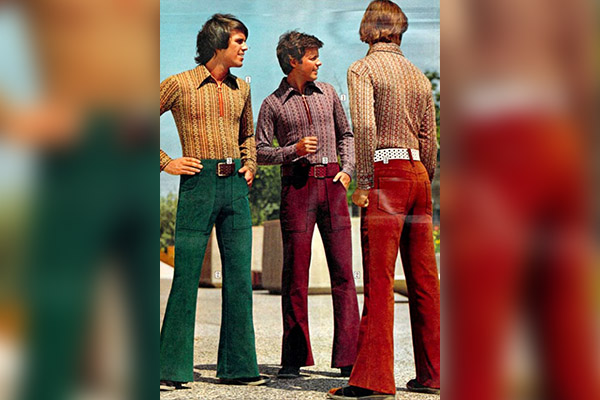 Bright colors were also a big part of 70s male fashion. Whether it was casual 70s outfits or any formal wear, bright colors would always be there to make your outfit pop and give it its unique identity, the signature of the 70s style men. 
The vibrant part of the spectrum was used in 70s men's clothing, in tops, pants, or even whole suits, to create outfits to make your personality shine.
Rock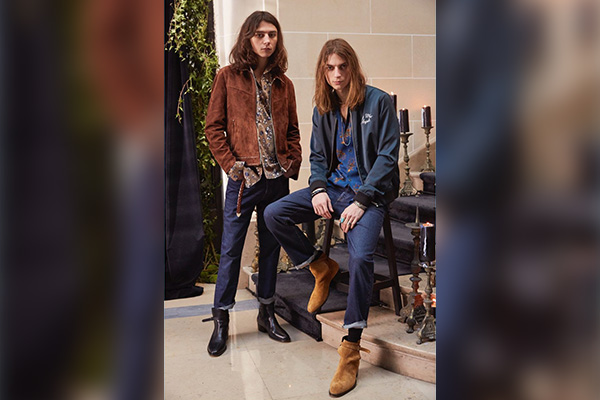 Another trend that saw a rise in the decade was the glamorous rock fashion, adopted by millions of ordinary folk as inspiration from their favorite rock stars of that period like David Bowie and Freddie Mercury.
Tight and bright clothing was the norm in that era with long hair and an overall androgynous look adopted by both males and females. 70s outfits for men included spandex outfits, wide collars, velvet sports jackets, and leather and platform boots all added to the glamorous vibe of the 70s men's style.
70s Disco Fashion Men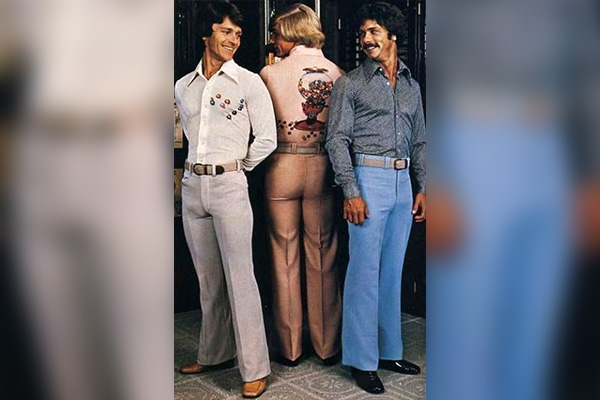 It is hard to be a lover of nightlife and not be aware of 70s disco fashion. Much of the elements from the peacock revolution were immersed in 70s disco fashion for men. 
These included eccentric suits, ruffled shirts, wide collars, pants with flare, bold colors, and a certain amount of bling was added with the help of gold jewelry and aviator sunglasses enough to make any 70s woman swoon.
70s Fashion For Men
We have seen the 70s men's fashion trends that raged over the period, from the cult-heavy hippie 70s styles men to the bright and colorful peacock revolution, and the glamorous 70s disco fashion. 
Although there's been a gradual transition in the overall themes of the trends, the basic silhouettes and cuts of 70s men's fashion have remained the same.
Let's have a closer look at the casual 70s outfits and see what they had in store for men in the 70s.
70s Fashion Shoes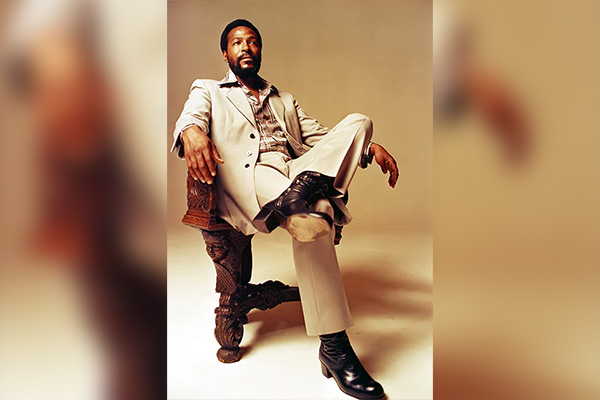 The most popular 70s men's style shoes were the platform boots worn by most rockstars, characterized by thick soles and heels to boost your height, and were worn infamously with bell bottoms and tight button-ups to complete your glam rockstar attire.
Other options for men in the 70s were oxford shoes, cowboy boots, sandals like Cuban heels, and different types of sneakers, like low-top sneakers, to add to your 70s wardrobe.
70s Accessories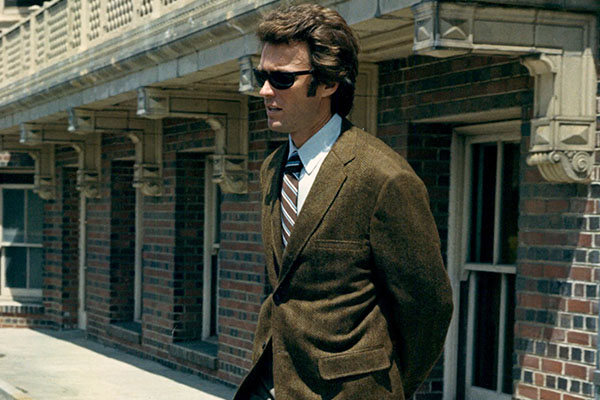 The accessories worn in the 70s were bold and authentic like the hippie style jewelry that was handmade including rings and bracelets, bohemian scarves as well as braided belts, and wide ties were the highlight of 70s fashion. 
70s Hairstyles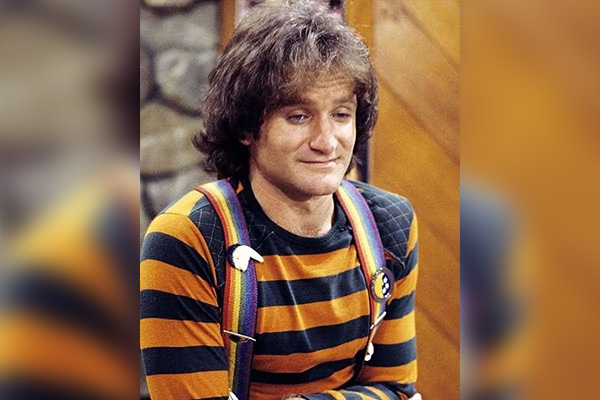 Men's haircuts in the 70s included pompadours, shag haircuts, mullets, and even dreadlocks. The diversity spanned over the age where longer hairstyles were preferred in the former part of the decade which gradually shortened down to shags and the crew cut. Long sideburns were also preferred with the infamous pompadour and mullets.
What Is The 70s Famous For?
70s were famous for disco fashion, bell bottoms, and technological advancement, the innovation that translated into 70s style men and their overall dressing. The hipster style, and the peacock evolution were also among the top trends of the raging era.
What Should A Man Wear To A 70s Party?
Think bold colors, high-waisted pants, and tight shirts signature of the 70s men's style. Of course, you could opt for more subtle designs like straight-leg pants and a turtleneck shirt with oxford shoes and add a handmade jewelry piece to your attire.  However, the best way to go to a 70s party is by opting for disco attire like a vibrant suit and its essentials with a wide tie and platform boots to rock the party in style.
What Kind Of Pants Did Men Wear In The 70s?
Wide flared pants were in style like bell bottoms which were fitted and high-waisted on the top. A large belt often opted in braided style or a large emblem in the middle that exaggerated the whole look.
What Did Men Look Like In The 70s?
The androgynous look was popular among men in the 70s. Bold colors were adopted as part of the peacock revolution along with the overall fitted silhouette and long voluminous haircuts to emphasize the bold look.
What Was Cool In The 70s?
Hipster style was pretty popular along with elements of disco fashion like aviator sunglasses and haircuts like the afro and feathered haircuts like shag and the mullet.  Tall heights were warranted with the help of platform boots and the tie and dye trend was on the rise and frequently used with bold colors on fitted tees to help you stand out.
Conclusion
The 70s fashion men were all about going bold and finishing it off strong when it came to men's 70s outfits. The high rise jeans to eccentric leisure suits that added another meaning to formal wear, and disco fashion in the late 70s, we really witnessed it all when it came to 70s men's fashion trends.
It was quite a dynamic stage in the history of fashion since both men and women were assimilating their dress codes opting for a more equal means of dressing, and both genders got to enjoy their appearance to the fullest. 
Hair and accessories were also a big part of men's 70s style, with poofy hair and grown sideburns, and styles like afros and mullets were pretty popular in the decade. 
Along with handmade jewelry as part of hipster style, bold rings, and chains were worn by both men and women as part of the nightlife and 70s disco fashion. 
Some of the trends became part of the 80s fashion men, and many have made a comeback in 2022, where they are still celebrated with the same vigor.