If you've been following the fashion season this year and have been keeping an eye out for the upcoming fashion weeks, here's everything you need to know about New York Fashion Week 2022.
Is there a New York Fashion Week In September?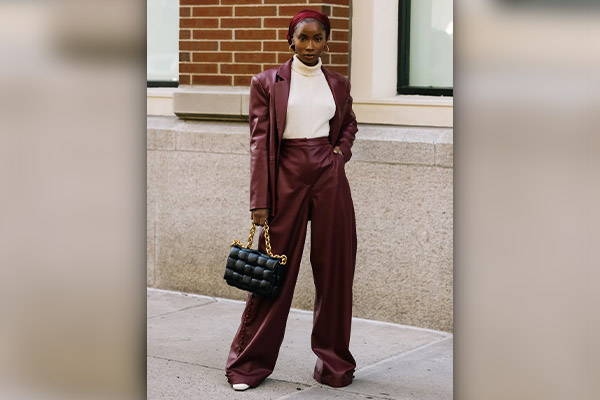 Yes, there is a New York Fashion Week in September which will run from September 9 – 14. The Council of Fashion Designers of America (CFDA) has also released the preliminary schedule NYFW 2022 which features more than a hundred designers including both mainstays and new ones.
Is New York Fashion Week 2022 Canceled?
No, New York Fashion Week 2022 isn't called. It's a biannual event that takes place in February and September. This year, the fashion week in February did happen, however, Tom Ford canceled his runway show which was originally planned to wrap up New York Fashion Week on February 16.
The brand cited the spread of COVID-19 and its variant Omicron in its factories in Italy as the main reason for pulling out of the fall NYFW schedule.
How do you get tickets for New York Fashion Week?
There are primarily two types of NYC fashion week shows: open-to-the-public shows and industry shows.
The former type of shows is strictly reserved for the press and buyers, while the latter is for the general public. There are several different ways to get New York Fashion Week 2022 tickets such as through prize giveaways and buying them from emerging designers, smaller producers, and in some cases, even from the bigger names. 
Another way to buy tickets is by becoming a VIP member of Fashion Week Online.
How do you get invited to Fashion Week?
Invitations to Fashion Week are limited to the press, VIPs in the fashion industry, A-list celebrities, and in some instances, popular magazine editors and top-tier bloggers.
However, if anyone from the general public is a true fashion enthusiast and is eager to attend the fashion week, they might have to get creative.
For instance, you can contact IMG for possible volunteering opportunities and you can become a volunteer to help out during fashion week. If you make it to their volunteer list and get lucky, you might be able to get your hands on an invite.
Which fashion week is next?
New York Fashion Week Spring/Summer 2023 is next which will begin on September 9 and end on September 14.
Can you wear jeans to a fashion show?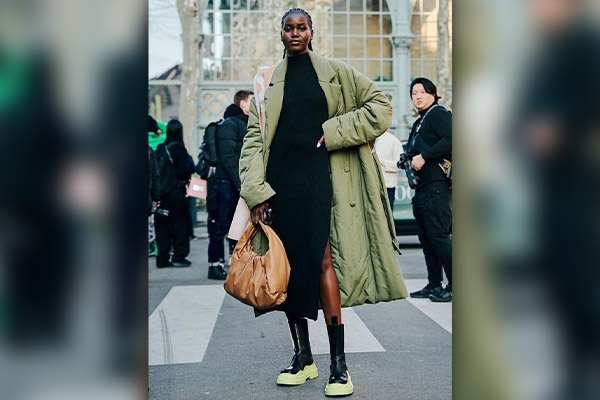 Yes, you can wear jeans to a fashion show. A trusty, well-tailored pair of jeans is a safe bet in terms of clothing for a fashion show.
Jeans also ensure comfort and if you end up spending longer than expected at the show, jeans are ideal for such situations.
How Does NY Fashion Week work?
NYC Fashion Week is part of Fashion Month which includes three other major fashion weeks for London, Milan, and Paris. 
It is a bi-annual event that takes place twice a year – once in February and then again in September. The February show exhibits the fall/winter collection while the September one showcases the spring/summer collection.
The fashion week comprises runway shows and presentations, creating a platform for a myriad of designers to highlight their collections for the next fashion season.
The event is organized by the Council of Fashion Designers America (CFDA) in partnership with IMG.
NYFW spans 7-9 days, conducts more than 300 shows, and is typically attended by more than 230.000 visitors each year.
Alongside NYFW, there's also New York Menswear Fashion Week, a standalone fashion week for menswear which is also promoted by the CFDA.
What should I wear for fashion week?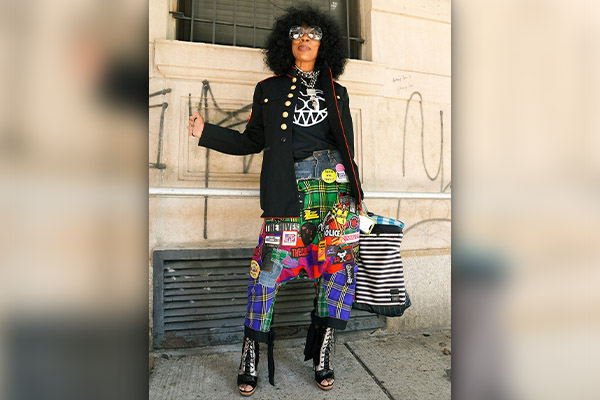 There are so many different options that you can consider wearing for fashion week. If you are big on casual, comfortable clothing, you can opt for a pair of tailored jeans and wear it with a tailored blazer and stilettos. Another option here is a nice, elegant shift dress paired with a denim jacket, statement earrings and studded pumps.
For a more elaborate, stylish and formal attire, you can go for a chic wrap dress and jazz it up with bling jewelry and heels. However, it's best to wear something that's not just stylish, but also allows for mobility.
For guys, a tailored suit is one of the best options. If that's too formal for you, you can ditch the suit pants and wear your favorite jeans instead.
Where is New York Fashion Week held 2022?
Spring Studios is the main, central hub for fashion week NYC 2022, but NYFW shows are held at many other downtown locations as well throughout the city.
Is New York Fashion Week open to the public?
NYFW does include open-to-the-public shows, but you are only likely to get your hands on the tickets if you work in press or you are a buyer.
However, if you are determined, there is one thing you can try. Note that some shows do their NYFW ticket requests all by themselves, and there are also some brands that hire PR agencies whose job is to manage the brand's attendee list for NYFW. 
What you can do here is go straight to the direct source, send emails to the right people, and request tickets to the show. But, this is a long shot and requires a lot of extra effort on your part.
Is fashion week invite only?
New York Fashion Week is limited to invites and tickets only, which one can only get if they are either a magazine editor, a top-tier blogger, or work in the industry.
Do you wear the designer to a fashion show?
When attending a fashion show, it's not essential to wear that particular designer's piece or anything from their collection. However, it's also deemed inappropriate to attend a Tom Ford show, while wearing head-to-toe Miu Miu, for instance. 
What fashion week is in October?
Paris Fashion Week begins at the end of September and ends in the first week of October.
What are the 4 major fashion week events?
Known as the 'Big 4', there are 4 prominent and major fashion weeks that include the following in chronological order:
New York, London, Milan, and Paris.
These are referred to as the fashion capitals of the world, hence the title 'Big 4'.
Which is the biggest fashion week?
New York Fashion Week is notably the biggest fashion week and some of the world's biggest fashion brands attend this event including Marc Jacobs, Michael Kors, Ralph Lauren, Tommy Hilfiger, and many others.