A black suit typically belongs to the semi-formal region or cocktail attire. Like all semi formal attire men, you might have gotten confused about when and how to wear a black suit and whether or not it was suitable for the occasion.
The combinations can also be risky, and choosing a shirt always seems to give you a hard time. However, it has been an important category of menswear and men have been donning it for a long time now.
We have seen how irresistible a black suit can look if worn the proper way like all our favorite heartthrobs are wearing it on their movie premieres and for all the right reasons too. 
Sure, they've got inside news with famous designers and a whole lot of money by their sides, but you're about to get something they don't.
And that is the ultimate guide on how to wear a black suit without any further dilemma or confusion! 
So, let's delve right in, shall we?
When Should You Wear A Black Suit?
Before asking yourself how to wear a black suit, it is important to ask yourself where and when. Due to its versatility, a black suit can be worn on a number of occasions and places, making a perfect cocktail attire for men and that's when you'll be grateful for the day when you added it to your wardrobe.
This includes everyday work at the office, a business casual event, and a party where it may be specified and is perfectly acceptable in formal events that require a black tie dress code.
The Black Suit: What To Look For
However, it is extremely important to know what you're looking for in a black suit since the design and material are crucial in making or breaking your look.
Keeping things simple is advised when opting for a black suit, where matte wool is preferred over anything shiny since that can dampen your look and make the garment look cheap.  A single-breasted style is the most popular with a single button.
Black Suit Shirt Combinations
There are several ways you can pull off a black suit without looking like a disaster, and put up decent attire. 
Since the suit is pretty versatile, there are several types of shirts you can try with a black suit. However, it is true that black suits go better with certain colors than others.
Let's have a look at some of the following to give you inspiration on how to wear a black suit, and boost your confidence when it comes to wearing it.
Black On Black Suit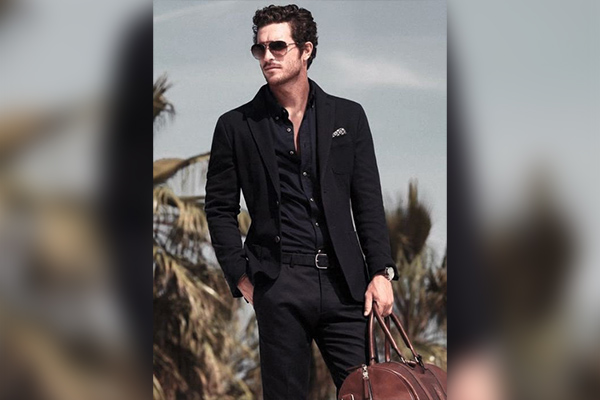 An all-black suit is a pretty sleek combination if you know how to pull it off. The secret is in the shade of the shirt you choose to wear it with, where a certain difference is required in the texture as well as the fabric of the two elements.
If you choose to wear a black t-shirt underneath, then make sure to check the dress code of the event, since it would be safer for business casual men than a black tie dress code.
Black Suit Blue Shirt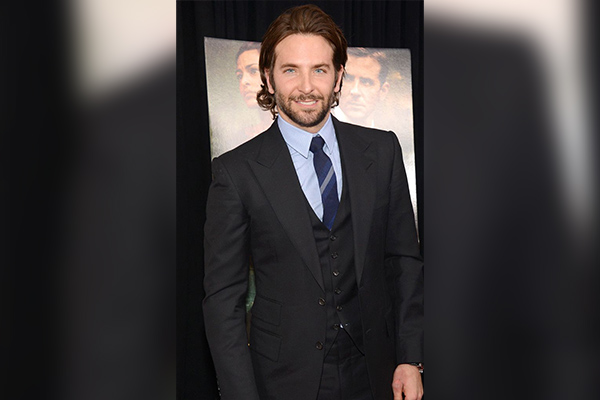 Pairing your black suit with a blue shirt puts your outfit in the leisure category, and passes it out as stylish cocktail attire for men at weddings and more casual parties. 
The level of formality of your outfit depends on the shade of blue you opt for in your shirt. The lighter the shade the more casual your look will be in your black suit.
Opt for a darker shade if you want to level up your look.
Black Suit With Gray Shirt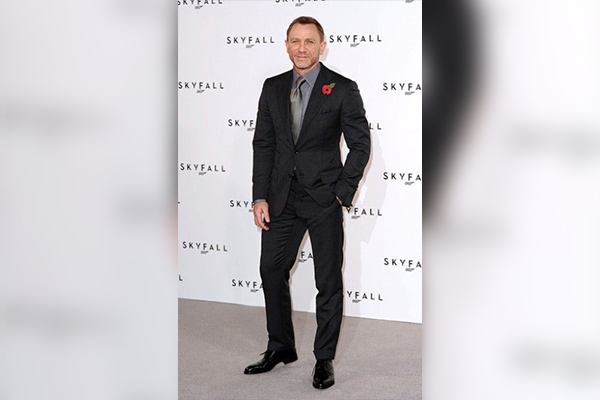 An underrated combination, but a black suit with a gray shirt allows a lot of room for experimentation. More than that it gives you the chance to dress up your black suit and really let your accessories shine.
These include tie pins, lapel pins, also studs in delicate shapes, and also make perfect smart casual wear and black suit for business. It is quite a subtle yet lethal combination once you know what works with it and what doesn't.
Black Suit White Shirt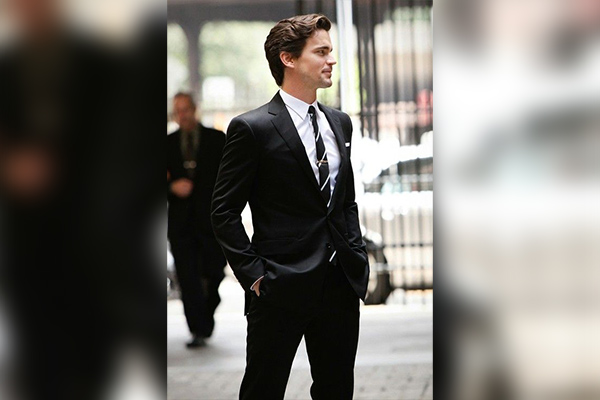 This monochrome attire will have you reeling as the best dressed in any black tie event, provided you follow the rules closely.
Make sure your suit is in the right fitting, the material you've got for the shirt is right, and the white pocket square is set in place (you don't want to show up as a waiter, do you?).
Opt for a black tie to go with your black suit and try looking for a wide collar when choosing your shirt.
Black Suit Burgundy Shirt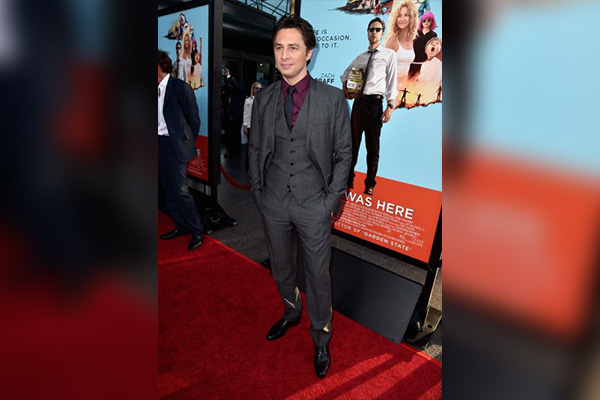 A burgundy shirt is a great option to pair with your black suit if you want to stand out at any formal event and make a statement. 
Add a matching pocket square and wear it with a black tie (although, it isn't necessary) and dress shoes to be the star of the night.
What Color Tie Do You Wear With A Black Suit?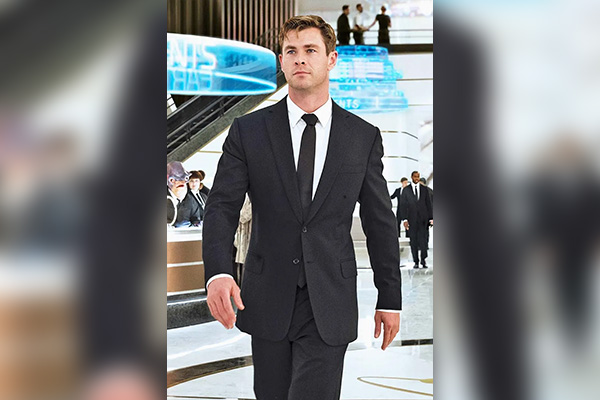 First of all, you don't really need to. The black suit is suave enough.
But if you really do feel the need to, then it's best to stick to black, silk ties. You can also opt for printed ties but try going for dark colors like plum or navy.
Polka dots and other minimalist prints are best to make a statement. They tone down your black suit when you want to liven things up a bit in your formal wear.
Navy looks best with a blue shirt or even white, but burgundy ties are also regal options to try out when it comes to black suits.
What Color Shoes Do You Wear With A Black Suit?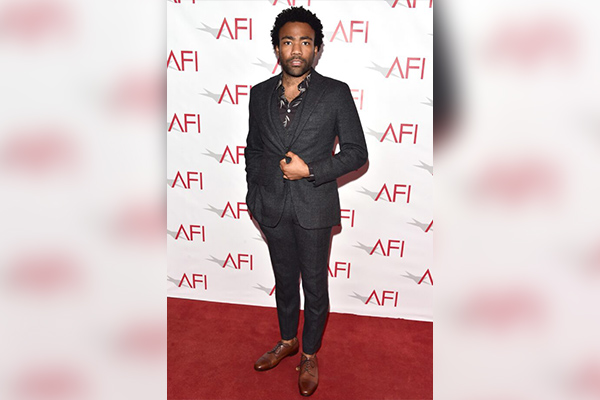 A pair of shiny black dress shoes work best with a black suit, however, there are other options that you can try as well. 
Sneakers with black suits are a popular look, where they are kept simple and white, and the suit is paired with a tee underneath.
Other options include oxfords and derbies, but the shade you choose is crucial in pairing with your black suit.
Burgundy, navy, and gray are some other choices you have to pair up with your black suit.
Which Color Goes Well With Black Suit?
Blue, burgundy, gray, white and black, all are good options when paired with your black suit if chosen and worn properly.
Are Brown Shoes OK With Black Suit?
Wearing brown shoes can be worn with a black suit but prove to be a risky move, since the shade matters a lot. Opt for darker colors when pairing your black suit with brown shoes and you'll be in the safe zone.
Can I Wear A Blue Shirt With Black Suit?
Sure you can! It makes great smart casual wear and remains perfect for party wear and looks great with men's long hairstyles. However, it does make your black suit more casual, so you might want to stick to darker shades if you want to go for something more formal. 
What Color Pants Do You Wear With A Black Suit Jacket?
Neutrals are recommended, like blue, gray, and black, but you don't want the shade to be too close to the shade of the jacket. You also want to avoid skinnies and opt for a straight or slim pair of pants, instead.
Conclusion
Black suits are a staple piece and should be in every man's wardrobe since you don't know when you might need them.
All you really need to know is how to look rich and you'll be able to pull it off on most occasions. Like all suits, you need to to get it measured properly and make any alterations necessary to ensure it fits properly.
The material and shade of all its essentials also need to be picked carefully since a carefully balanced mix and match of texture perfects the art of a black suit.
In the end, it is extremely important to know when you are going to be wearing your black suit, because it may not be applicable on all occasions.
Just make sure to check the dress code of the event or place you are going to make an appearance and decide whether a black suit would be appropriate or not.