Wondering what is business casual for men? Business casual men, as the name implies, is a unique combination of formal and casual, but it leans more towards the former. Think traditional office wear with relaxed and casual tweaks here and there, but still formal enough to give off a businesslike – professional impression.
There was a time when going to the workplace meant dressing as formally as possible which required men to throw on their most formal suit and complete the corporate ensemble with a pair of stiff oxfords.
However, over the years, business casual dress codes have continued to change and evolve, thereby adapting to modern times and becoming less rigid and strict in the process.
In today's time, one of the most popular and common workplace or business attire for men is loosely defined as 'business casual.'
What does business casual mean, really? It is simply a modern, broader take on the formal dress code that was once adopted by office-going people.
Business Casual Men – What to Wear?
There are different types of dress codes for the workplace, each of which is different from the others and has unique requirements. While most of them are quite simple and straightforward, men's business casual dress code remains quite an elusive concept. It often results in a certain degree of confusion mainly because of how it can mean different things in different workplaces, offices, and industries. 
For some workplaces, business casual work outfits could also include things like sneakers and polo t-shirts, but for others, it could be something along the lines of a semi-formal dress code given the nature of the company and what they do.
However, the basic framework of business casual attire for men remains constant where workplaces can require different additions that are specific to their work culture and standards.
If you are in the same boat and are wondering what is considered business casual for men or how to dress business casual for men, we have created this simple and easy-to-follow guide to business casual dress code to help you build a basic wardrobe for your daily office wear,
Business Casual Shirts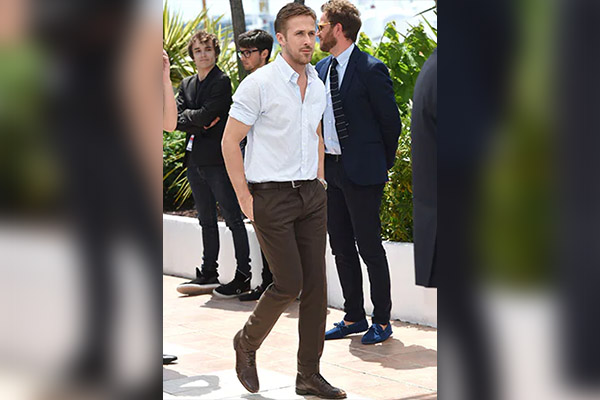 Dress shirts, formal types of shirts, are an undisputed staple when it comes to office wear and a classic for creating the ideal men's business professional attire. You can opt for either a button-up shirt or a button-down shirt, depending on your overall look and the requirements of the dress code at your workplace. Note here that button-up shirts are the more formal of the two, and button-down shirts lean towards a casual look.
Regardless of your choice of shirt, make sure to always tuck it in because tucked-in shirts offer a professional, presentable, and clean look and that's what the business casual dress code for men is all about.
Business Casual Pants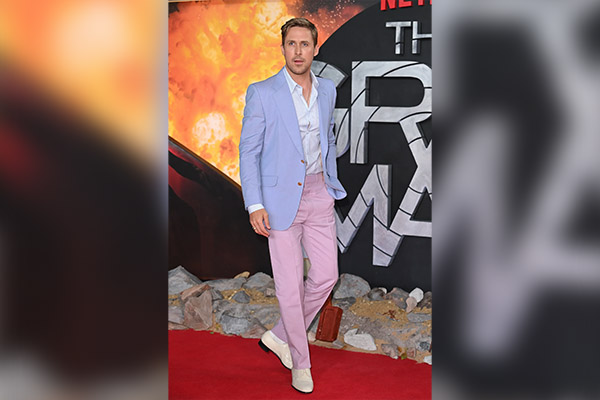 When putting together a business casual outfit, neatly pressed, tailored pants are another wardrobe staple that every man should own.
In terms of color, a pair of black, navy blue, or gray dress pants is an ideal option, but it doesn't hurt to experiment with more colors if your office dress code allows it. If your workplace dress code leans more towards casual attire, you can also opt for khakis, chinos, or corduroy pants instead of formal dress pants. 
Pants come in a variety of styles, cuts, and fits, and it's imperative to choose the one that has a nice silhouette and compliments your body and build.
Business Casual Outerwear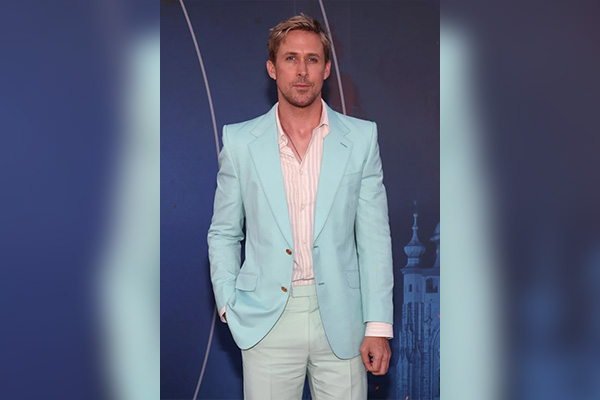 Office attire looks quite incomplete without an outerwear clothing article such as a blazer, a sports coat, a casual jacket, or a sweater, to name a few. When it comes to business casual for men, there are many different options to choose from where you can completely ditch the formal blazer and replace it with other fun choices.
Take the classic trench coat, for example. It goes perfectly with the business casual dress code and has an obvious modern vibe to it as well. Another great option is a sports coat. While it's typically worn with smart casual clothing and is the last formal of most types of jackets for men, it's still professional enough for you to pull off with your business casual attire.
Again, the rule of thumb when choosing outerwear is to go with something that complements the overall outfit and offers a flattering silhouette. 
Business Casual Shoes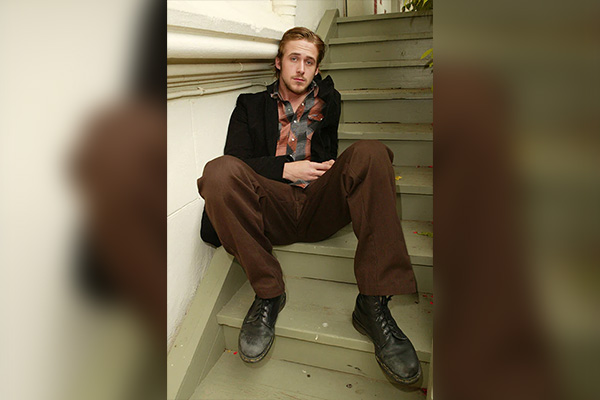 You may not often realize it, but shoes can make or break your outfit, and wearing the right type of shoes is crucial when it comes to business casual outfits for men. From derbies to oxfords to loafers to brogues, there are many options to choose from.
When choosing footwear, the ideal way to go about it is to make sure that your shoes go with your overall ensemble and don't end up looking out of place. Each type of shoe features its own individual style for instance, oxfords are a classic option and ideal for a variety of occasions, whereas loafers are super casual, and a great choice for business casual outfits. 
Business Casual Accessories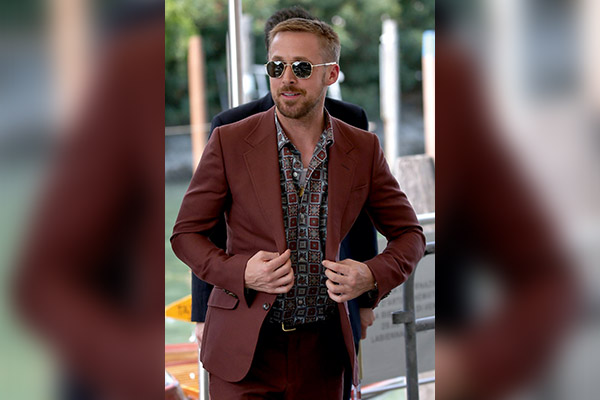 While accessories are optional, there's no denying the fact that they help elevate an outfit and can be a great way to add a nice finishing touch to your business casual attire.
Some ideal workplace accessories include ties, pocket squares, watches, printed or two-tone scarves, belts, and cufflinks, to name a few. Having a variety of accessories is one thing, but knowing how to wear and carry them is a whole other thing.
For instance, if you are wearing a solid-colored blazer, adding a nice pocket square will immediately transform your look without you having to do too much. Also, belts are a must – a leather belt can act as the ideal finishing touch to your attire, whether you choose to wear a blazer or not.
Business Casual Men – What Not to Wear
The business casual dress code may have a casual aspect to it, but that certainly doesn't mean you can show up at work wearing a t-shirt and a pair of ripped jeans.
There are a few things that you should avoid wearing to your workplace so while you know what's appropriate for business casual attire, it's also a good idea to know what not to wear.
Some common items to avoid at the workplace include:
Distressed jeans and other types of clothing with holes
Stained clothes
Wrinkled clothes
Shorts
Oversized or extra loose clothing
Clothes that are too short or tight
Clothing with graphic logos or text
Tattered sneakers
Old t-shirts
Mismatched colors
Bright colors such as neons
Do's and Don'ts of Business Casual for Men
Business casual for men can be as formal or casual depending on the dressing rules at your workplace. However, there are a few basic, general do's and don'ts of this dress code that you should keep in mind.
The Do's
When wearing a blazer, make sure to opt for a tailored blazer designed from good quality material.
Choose the right fit that complements your body and doesn't appear too baggy or oversized.
Wear neutral, monochromatic, or pastel colors because they fit the color palette for men's business casual outfits.   
Dress pants, khakis, and chinos are ideal options for pants, but make sure they have a seamless fit and a neat silhouette.
It is ideal to opt for straightforward patterns such as stripes for they work best with business casual attires.
Always prioritize quality over quantity when building your wardrobe, particularly for blazers, shoes, shirts, and pants.
When replacing the blazer with cardigans or sweaters, for instance, make sure they have a neat fit, and always wear a collared shirt underneath your choice of outerwear. 
The Don'ts
Don't invest in fancy suit jackets because a formal well-tailored blazer is professional enough for a business casual outfit.
Avoid wearing over-the-top accessories such as bowties to work because they are more suited to black tie dress code events.
Don't wear shorts, trousers, sweats, and all kinds of athletic trousers.
Don't wear open-toed shoes, informal sneakers, slip-ons, sandals, or flip-flops to work.
Avoid loud, bold, and tank tops for they are extremely casual. 
Don't opt for too baggy or tight fits as both are inappropriate for business casual attire.
Business Casual Outfit Ideas for Men
Once you have all the right clothing items in your business casual wardrobe, the next step is to curate the perfect outfits to wear to work. There are a few standard outfit ideas that are likely to work in most, if not all workplace settings. Take a look!
Everyday Outfit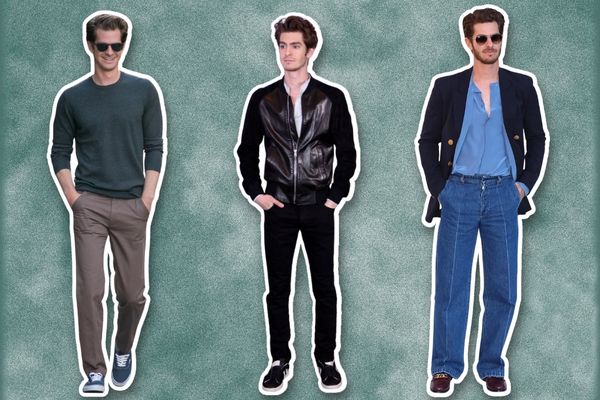 For a classic, everyday business casual outfit, go for a button-down shirt with dress pants, a sports coat, and a nice tie. This is an excellent combination and is ideal for the workplace, regardless of the nature of your job or the dress code rules in place.
Complete the ensemble with a pair of shoes such as derbies, loafers, or monk straps.
Summer Business Casual Men's Outfit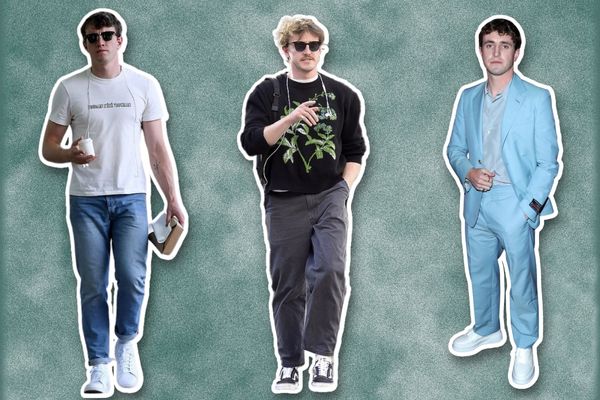 If you are looking for business casual men's wear outfits for summer, this is a great option. Pair a casual jacket with a button-up shirt, loafers, and neutral-colored chinos. If you wish to take it up a notch and add a formal touch to it, throw on a cool wristwatch and a leather belt.
Autumn and Winter Outfit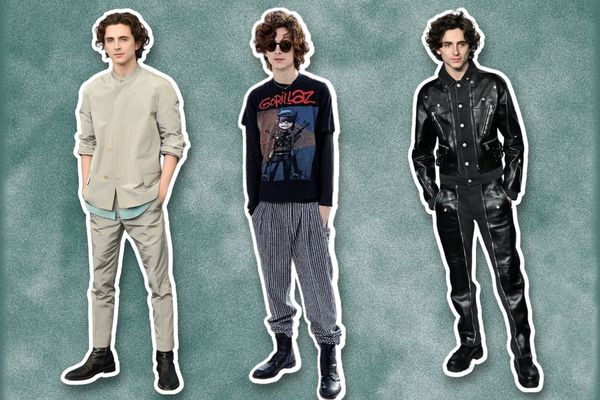 Cold weather calls for warm, comfortable clothing that doesn't just keep you cozy, but also maintains the business casual aspect of the outfit.
Create the ideal autumn or winter outfit by opting for a sports coat or a wool pea coat, and pair it with a dark-colored dress shirt such as charcoal gray, navy blue, or dark brown, and suede Chelsea boots. Leather shoes would also make a great option with this outfit so choose according to what goes best with it.
Useful Tips for Business Casual Attire for Men
The fact that the business casual dress code is met with so much confusion mainly has to do with how different workplaces have different levels of tolerance towards it. For instance, a creative agency might deem it appropriate to wear jeans and polo t-shirts to work, but a finance company might not allow it and is likely to prefer more professional attire such as dress pants and button-up shirts.
We have collected a few useful tips that will further help you understand what is a business casual dress code for men, and pick the right pieces to add to your business casual clothing arsenal.
Figure Out If Your Workplace Leans Towards Business or Casual
As mentioned earlier, different industries can perceive the business casual dress code differently. For instance, a tech company might not have restrictive rules for workplace attire, but a field like academia is likely going to require its employees to dress up formally.
So, depending on where you work, the nature of your company, and the kind of attire that it considers appropriate, find out if it leans more towards business or casual. 
One way is to simply look around and see what other people at your workplace are wearing. Or, you can also ask someone, perhaps someone from the HR department who can give you a rundown of what you can and cannot wear to work.
Create A Capsule Wardrobe
Once you are able to figure out what's appropriate to wear at the workplace, it is a good idea to build a capsule wardrobe.
A capsule wardrobe is simply a collection of limited yet interchangeable items that work really well together and allow you to maximize the number of outfits that you can create out of them. This way, you can avoid wasting too much time in the morning over what to wear to work.
Make sure to include classic pieces that go together and help you curate versatile business casual outfits for men.
Always Look Professional and Polished
When dressing in business casual attire, it is always a good idea to aim for a professional, polished, and neat end result. This can be achieved by ensuring that the clothes you are wearing don't have any stains, defects, holes, wrinkles, torn threads, or missing buttons, for instance. 
Even if your workplace has allowed a fully casual dress code, these are some basic but important details that you must bear in mind and take care of. Regardless of what you choose to wear, clean, stain-free, and properly ironed clothes are absolutely imperative.
Choose Comfortable Clothing
Most workplaces have the standard 9-5 work timings which means you'll be working for the most part of the day. You will want to choose the kind of clothing that is comfortable enough and allows freedom of movement for the whole workday.
This is why you should always avoid clothing that is too tight – not just because it's not appropriate for business casual attire, but also because it can cause you a great deal of discomfort while you work. At the same time though, make sure your clothes aren't too loose or baggy either. A simple rule of thumb is to ensure that your clothes have a nice, well-tailored fit.
A Muted Color Palette Is the Way to Go
Not many people are aware of this, but the more colorful an outfit is, the more casual it is. For instance, a green shirt is likely going to look less formal than a crisp white shirt. Similarly, when it comes to business casual suits, a dark navy blue suit is more formal than a light blue suit.
To avoid any confusion or inconvenience, it is best to stick to a muted color palette that is void of bold and loud colors. Go for solid, muted colors that are typically featured in men's business attire for workplace settings. Brown is actually a great color if you want a look that is chic and trendy at the same time. We have many ideas if you're wondering what goes with brown.
Find Out About Casual Fridays
Since Friday is the last working day of the week, most workplaces have the 'Casual Friday' dress code trend in a place where they allow their employees to dress more casually compared to the other days of the week.
If you are new to your workplace, make sure that you find out if it also follows this trend so that you can dress accordingly and that your Friday outfits are in-line with what the other people at the workplace are wearing.
A good rule of thumb to follow here is to consider the attire of your manager and other people in the company.
FAQs – What is business casual for men?
What is business casual wear for men?
Business casual attire for men refers to a more relaxed, casual clothing style that is still professional enough and suitable for wearing at the workplace. A button-down shirt, dress slacks, dress shoes, and dark socks is a typical business casual outfits for work, but that's just one example. There are so many other options that you can consider and choose from to wear to work.
Are jeans OK for business casual?
This has to be one of the most commonly asked questions about business casual for men. While you are likely to receive mixed answers and responses to this question depending on who you ask, jeans actually are ok for business casual, but as long as they are a fresh pair in a dark color, and have a nice fit. Jeans are best paired with a tailored blazer to give it a more professional look. However, there are some workplaces that don't allow jeans at all as a part of their dress code, so as a general rule of thumb, make sure to find out if the attire rules of your company allow jeans or not.
Is a polo shirt considered business casual?
Polo shirts surely fall under the business casual attire for men given how they are one step up from casual t-shirts and a step down from formal button-down and button-up shirts. Like jeans, polo shirts go really well with blazers for that added formal touch to your work outfit. However, in some professional work settings, polo shirts might not be considered appropriate given the company culture and the nature of the work, so it's best to check and confirm to be sure. 
What kind of shoes is business casual?
When there's a specific kind of dress code in question, footwear plays a very important role, and the same goes for the business casual dress codes. There are many different types of sandals and options that are ideal for business casual attire such as loafers, oxford shoes, derby shoes, monk strap shoes, dress boots, Chelsea boots, and chukka boots to name a few. Sneakers, on the other hand, are a debatable footwear option for business casual. Some say they are appropriate, some say they are too casual. However, if you were to wear sneakers, make sure to opt for specific materials such as leather or suede since they are a tad more formal than the other options. Also, try to pair your sneakers with more formal attire as this will create the right balance between casual and formal. 
Are hoodies business casual?
No, hoodies don't fall under the business casual dress code since they are extremely laid-back clothing items. You could, however, wear a hoodie on a casual Friday if the rules allow.
Concluding Our Thoughts on what is business casual for men
Business casual for men, like business casual for women, doesn't exactly come with a clear, well-defined definition, so, when deciding on a business casual outfit, take into account the dress code standards that are employed and followed at your workplace. If your workplace hasn't specified a particular type of dress code and if you are in doubt, it is always best to stick to more formal outfits instead of casual ones.
At the same time though, some types of clothes and outfits are always off-limits even in the most relaxed work environments such as ripped jeans, graphic t-shirts, and shorts, so make sure to steer clear of those at all times. There is certainly leeway for experimentation and creative freedom in business casual men's outfits, but appearance is still key so make sure to prioritize it. 
Judging from the looks of it, could business casual be the new normal for workplace dress codes? Time will tell for sure!