Also known as retro-future or retro-futuristic, retro-futurism can be best described as an artistic movement and a fashion design trend that looks into the future through the eyes or the lens of the past.
The retro-futurism aesthetic combines old-fashion, retro styles with futuristic technology and mainly depicts how the past viewed the future. In other words, this aesthetic is all about futuristic styles that were represented or depicted in an earlier era. It is a product of the futurists' visions and dreams about how the future would look like, which included things like flying cars, space colonies, virtual worlds, interstellar travel, and more.
In the world of fashion, the retro-futuristic aesthetic translates into things like rounded geometric shapes, metallic fabrics, steampunk fashion, extreme silhouettes, galaxy prints, sequins, grunge aesthetic outfits and so much more!
Types of Retro Futurism
From fashion to entertainment to art and design, retro-futurism has a clear presence in all spheres of the world that we live in and has a prominent cultural impact.
In terms of fashion, retro-futurism fashion features several variants or sub-genres, each of which has unique characteristics to offer, and each depicts different futuristic looks from specific times.
Cyberpunk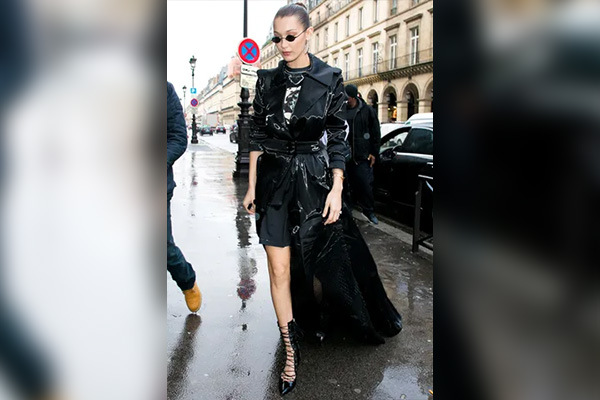 This is the 80s futuristic fashion genre that first emerged during the early 1980s and is mainly characterized by tech wear.
Films like The Matrix and Blade Runner greatly popularized cyberpunk fashion which can also be interpreted as futuristic gothic fashion.
Cyberpunk clothing features elements like shiny black clothing, boots, trench coats, cargo pants, streetwear silhouettes often featured in Bella Hadid's street style wear, fabrics with a waxed finish, reflective shades, utility accessories like buckles and straps, and many others. Come to think of it, cyberpunk fashion looks like it came right out of a sci-fi movie laced with futuristic themes.
Steampunk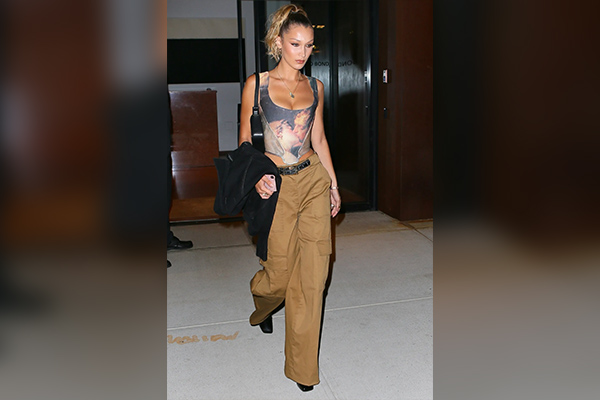 Having emerged in the 1970s as a subgenre of steampunk sci-fi, steampunk fashion is a form of 70s retro-futurism that is marked by an era that greatly transformed the human lifestyle.
This fashion aesthetic is heavily inspired by the Victorian era so, in essence, it features a unique blend of classic Victorian styles, the rough industrial aesthetic of that era, and some futuristic elements.
It's often described as a type of imaginative and fantasy-driven genre of retro-futuristic style where the outfits predominantly consisted of petticoats, corsets, pocket watches, jacket bodices, long flowy dresses, narrow silhouettes, and bandanas, to name a few. It also has a vintage vibe to it, similar to Japanese retro futurism fashion.
Atompunk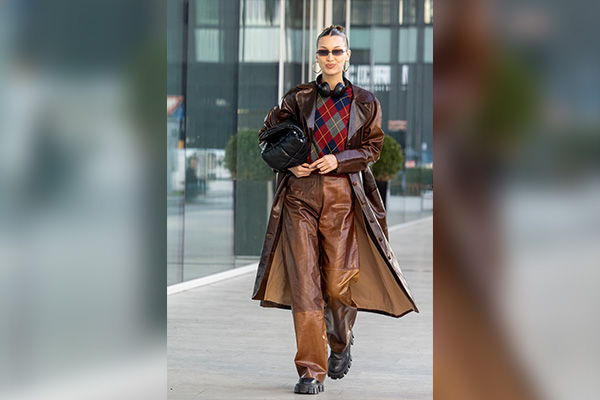 1950s futurism is what the atompunk genre is all about, and like steampunk, this is also a subgenre of science fiction, albeit not as popular as the former.
The atompunk aesthetic offers its view of the future through the lens of the 1950s and is big on glamor and vibrancy. Think bright and bold colors, t-shirts with loud and heavy graphics, big chunky glasses, and colorful prints.
If you take a look at the sci-fi magazines and comic books from the 1950s, you'd know exactly what atompunk fashion had to offer!
Main Fashion Elements of Retro Futurism
When you talk about retro-futurism fashion, the first thing that comes to mind is metallics. From polished and glossy materials to opulent studs and chains, anything with metallic shine and tones has everything to do with retro-futurism.
Note that it doesn't stop at metallic accents, it goes far beyond it. Think of different types of jackets, pants, and full outfits made of shiny metallic fabrics.
90s fashion for men and women was also all about metallics and that characteristic shine and sparkle. If you are a fan of cyberpunk fashion, opt for outfits and clothing items featuring all-over metallic shine which will make quite a bold style statement!
Galaxy Prints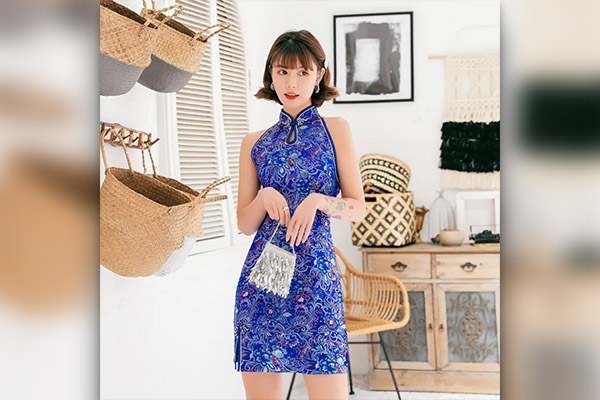 Futuristic style and cosmos have always experienced a significant connection which, in the fashion world, have taken the form of fabrics with starry prints, spaceship-inspired designs, moon-shaped embroidery, shiny diamantes that look like sparkling stars, and patterns inspired by the galaxies of the universe.
If you wish to add a retro-futuristic touch to your wardrobe and come with a range of aesthetic outfits, opt for button-down shirts with galaxy prints, short dresses with stars-like sparkling details, and embroidered patterns in the shape of elements found in the galaxies.
Sequins
You can't talk about retro-futurism without mentioning sequins! They are the perfect embodiment of galactic and metallic inspirations and are often described as a category of their own.
Sequin-studded attires are ideal for making great style statements and are a staple of the fashion world. A sequined top (Popularized in the 90s fashion), skirt, or knee-length, for instance, is ideal for a night out so make sure to add some sequins to your wardrobe!
You can also elements from different genres of retro-futurism to your sequined outfits such as a leather bomber jacket, a jean jacket, a utility belt, and combat boots, to name a few.
Geometrics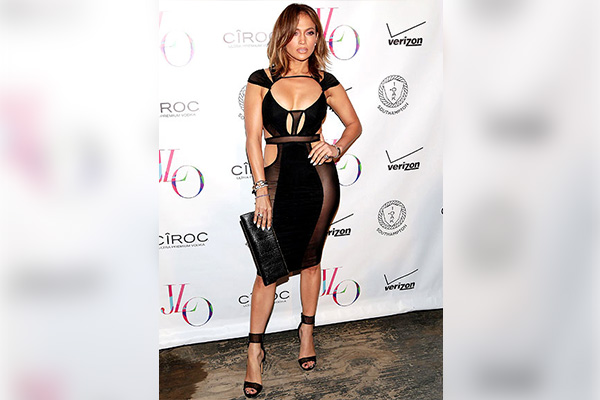 Geometric prints are a big part of retro-futurism clothing, however, interestingly, geometrics aren't just limited to prints here. You can expect to see geometrics to be featured in the shape of the clothing as well such as square necklines, rectangular and circular bags, triangle-shaped jewelry, square-toe footwear, and so much more!
From cuts, designs, and styles, geometric shapes are everywhere in futuristic clothing and from the looks of it, they aren't going anywhere!
Extreme Silhouettes 
In a world where narrow, sleek silhouettes and figure-hugging clothes are greatly emphasized, retro-futurism goes the other way in the form of extreme silhouettes. This mainly involves loose, oversized silhouettes by adding volume and size to basic components of outfits such as the neck and sleeves until they become extreme.
Conclusion
It is safe to say that retro-futurism is definitely finding its way back into the fashion world and is making a massive comeback. With designers featuring retro-futuristic looks in their collections and clothing stores offering fashion-forward outfits, this fashion aesthetic is surely taking the fashion world by storm!