Date night is a special occasion. And while you want to look your best, you also want to be comfortable. The perfect date night outfit ideas strike a balance between the two.
Whether you're getting ready for a first date or want to spice up your current relationship, choosing the perfect date night outfit is essential. However, deciding where to begin with so many different options and types of dresses can be challenging.
How will you find the perfect balance between comfortable and sexy outfits? We've got you covered with 21 date night outfit ideas. From short dresses to skinny jeans, we've got something for everyone.
So go ahead and get ready for date night. We guarantee you'll look and feel your best in one of these date night outfits.
Ideas for All Possible Date Night Outfits
For date night outfits, there is no one-size-fits-all solution for what to wear. The perfect outfit depends on the type of date, the location, and of course, your style. To help you make the best choice for your next date night, we've put together a list of ideas for all possible date night outfits.
Date Night Outfits: First date outfit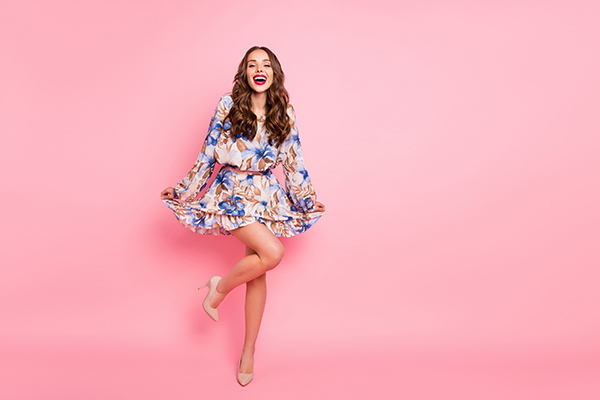 There's no need to be nervous on your first date! Just relax and be yourself. The first date outfit idea guys love is a cute dress or skirt with a blouse or top.
This is always a classic and feminine look that guys find irresistible. Do not overdo your makeup; keep it light and subtle.
Ditch the high heels. First dates are not the time to break in new shoes. Wear a pair of shoes that you know are comfortable and won't give you blisters. Put on your hoop earrings and watch your date's senses go wild.
Date Night Outfits: Movie date outfit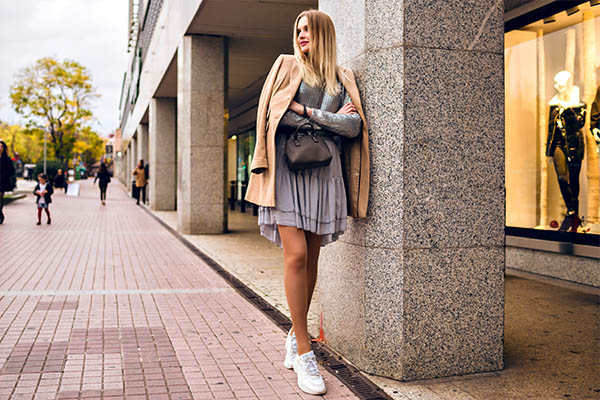 If you're planning on going to the movies with your date, wearing perfect date night outfits in theaters can be challenging. A light knit shirt is a sexy first date outfit for movie theaters, which tend to be on the cool side.
There are many ways you can style knit shirts to suit your style. If you're going on a casual movie date, you can throw on a cardigan or jacket over your shirt and call it good. But if you're looking to dress things up a bit, there are a few ways you can style your shirt to give it a more polished look.
You can also tuck your knit shirt into dark-wash jeans or trousers for a perfect date night outfit. Add a belt and some statement jewelry from the 90s fashion, and you're good to go. Alternatively, you could wear your shirt untucked with a pair of dressy shorts or a skirt.
Just make sure your shorts or skirt are long enough to cover your bottom half correctly. And lastly, don't forget to throw on a pair of heels or dressy flats to watch your date gasp.
Date Night Outfits: Dinner date outfit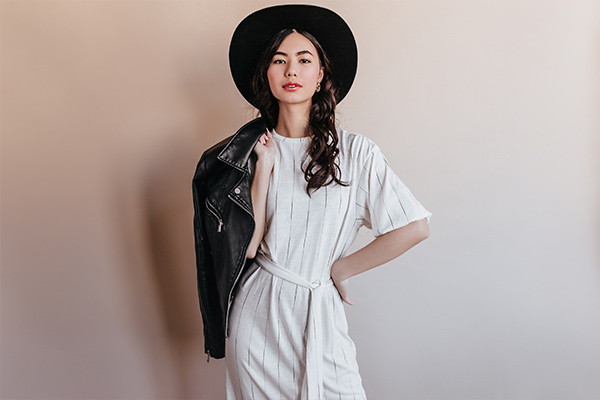 Stop thinking about what to wear to dinner date, as there are no hard and fast rules. Some tips help you pick the perfect dinner date outfit.
Stick to classic, simple pieces. Try out a jumpsuit in solid colors as it is one of the most classic spring outfits for women. This can be a fun and flirty casual dinner outfit that shows you're ready to have a good time.
It's easy to dress up or down depending on the restaurant and your own personal style. For the accessory, pick a thin chain and shoulder bag. To complete the classy dinner outfit, curl your bleached hair and drape it over your shoulder.
Date Night Outfits: Beach date outfit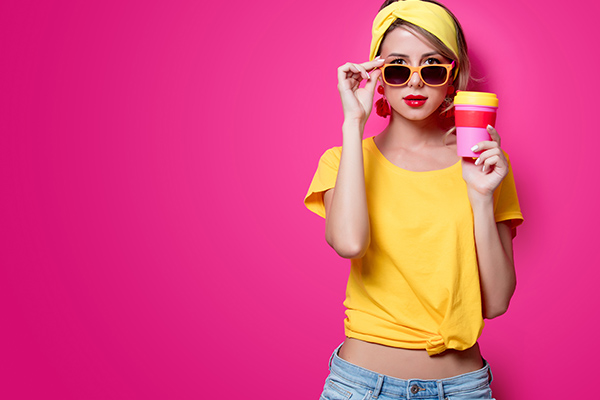 Summertime is the perfect opportunity to show off your style and impress your date. There is no need to worry about what to wear on a first date at the beach if you are planning one.
A pair of denim shorts are always a good option. You can wear them with a crop top or a tank top and still look stylish.
If you want to go for a more casual look, you can pair your denim shorts with a t-shirt. Either way, you'll look great and be comfortable in the heat
A straw hat or sunglasses are perfect for a daytime look. Finish off your look with types of sandals or sneakers.
Date Night Outfits: Concert date outfit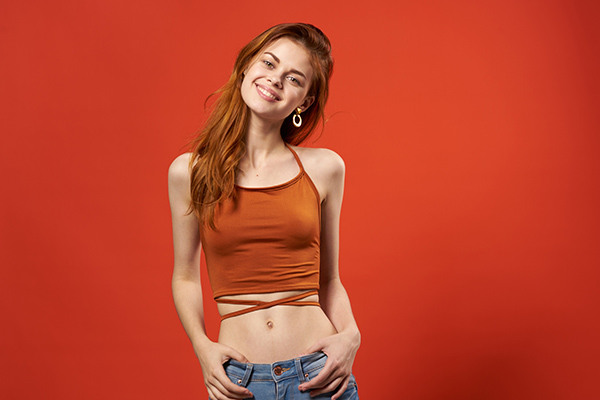 When you're getting ready for a concert date, it's important to choose a date outfit that will show off your personal style while still being appropriate for the venue. Let's have a look at date night outfit ideas.
For a rock concert, a pair of ripped jeans and a tank top or t-shirt is a great option. You might also want to wear a leather jacket or vest to add a bit of edge to your look. Boots or sneakers are a good choice for footwear, and you can accessorize with some statement jewelry or a scarf.
If you're going to see a country music concert, a pair of well-fitting jeans and a cute top is a great option. You can also add a cardigan or jacket to keep warm if the venue is outdoor. Boots or cowboy boots are a must for this type of concert, and you can accessorize with a cowboy hat or some sparkly jewelry.
Date Night Outfits: Casual date outfit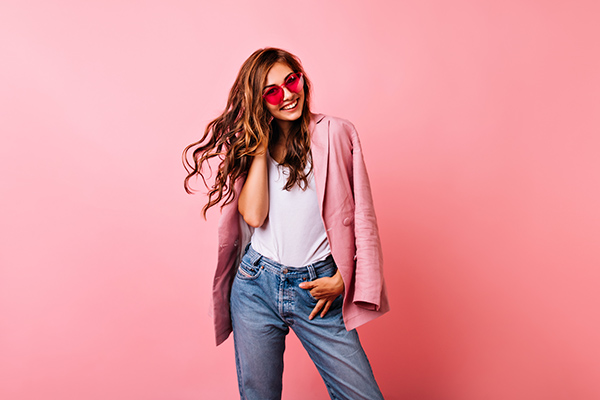 Casual dates mean dressing up in hipster style. It's the time to leave your comfort zone and try new date outfits.
You can achieve this rough and chic look by wearing skinny jeans with a tucked-in shirt and a cardigan or blazer. Add some accessories to finish the look, such as a statement necklace or a cute pair of earrings.
If you're going to be outside, don't forget to bring a scarf! Make sure you wear the right shoes! Sneakers are fine for a casual date, but you could also try booties or flats.
Date Night Outfits: Fancy dinner outfits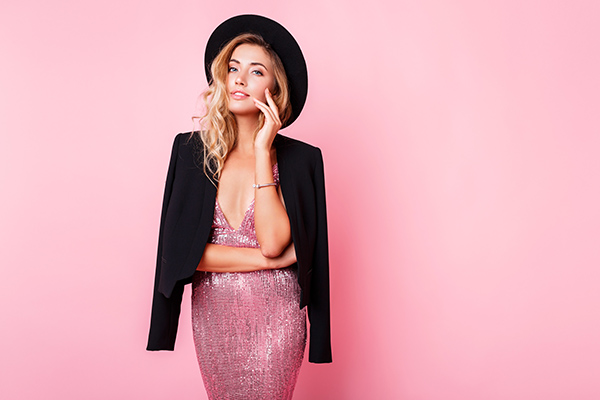 Fancy aesthetic dinner outfits can be tricky. However, with some date night outfit ideas you can surprise your date.
A dressy top with dress pants or a skirt is an excellent option for a fancy dinner outfit. You can also go for a more formal look with a long dress.
Add on fancy accessories like jewelry and a clutch to complete the look. With the proper outfit and little effort, you'll be sure to look great at your next fancy dinner!
Tip: always avoid anything that is too sloppy. You want to look put-together and like you took the time to dress up for the occasion.
Date Night Outfits: Baddie date night outfits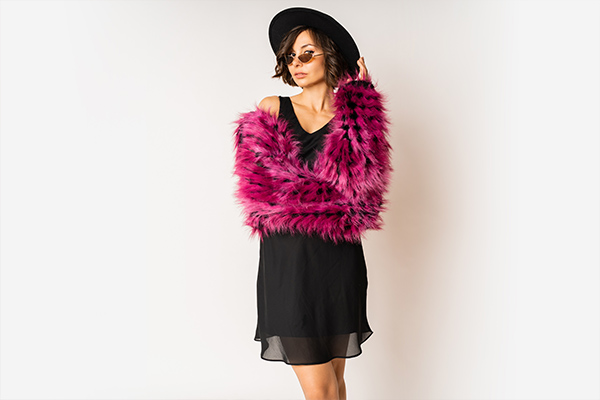 If you're looking for sexy outfit ideas, you've come to the right place. Here are some baddie date night outfit ideas to get you started:
A little black dress: A classic LBD is always a good choice for baddie date night. Pair it with killer heels and a statement clutch bag, and you're good to go.
A crop top and skirt: Show off your baddie look in a sexy crop top and skirt combo. Pair it with some heels and a clutch bag, and you're sure to turn heads.
A playsuit: Playsuits are fun and flirty for baddie date night. They're easy to wear and make you feel like a baddie. Choose a playsuit in a bold color or print for maximum impact.
Choose the perfect outfit for your baddie date night and start dancing.
Date Night Outfits: Summer date night outfits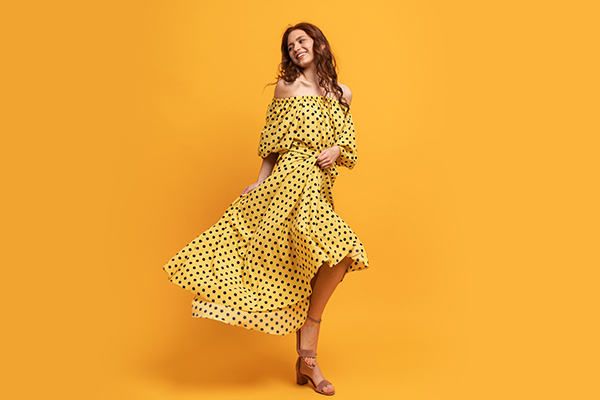 When it comes to cute summer date night outfits, there are endless possibilities.
Cocktail attire is always a good option if you want to keep things light and airy. A cute summer dress or a midi-length maxi are both excellent choices. If you're looking for something a little more laid back, jeans and a cute top are always a good option.
For footwear, sandals or heels are both excellent choices. If you plan on doing a lot of walking, choose a pair of flats. A cute daintier purse and some statement earrings will add extra glam to your look.
Date Night Outfits: Night out cute dinner outfits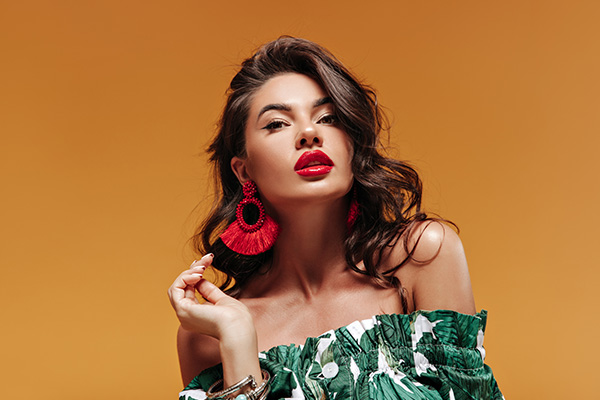 Choosing the right night out cute dinner outfits is essential because you don't want to be tugging at your clothes all night or feeling self-conscious.
For a presentable dinner date dress, go for something form-fitting but not too tight. Opt for a dress for a flattering neckline. Off-the-shoulder, plunging or scooped style dress is another option that can make you look stylish and different at the same time.
Add some sparkle with jewelry or sequins. A little bit of bling can go a long way. Rock a pair of heels. They'll make you look taller and more confident.
A dark red or purple shade will make your look pop, and try out cute hairstyles like a half bun or ponytail.
Fabulous coat or jacket can give a finishing touch to your summery outfit. This is the perfect opportunity to wear something truly unique and eye-catching.
Date Night Outfits: Sexy date outfits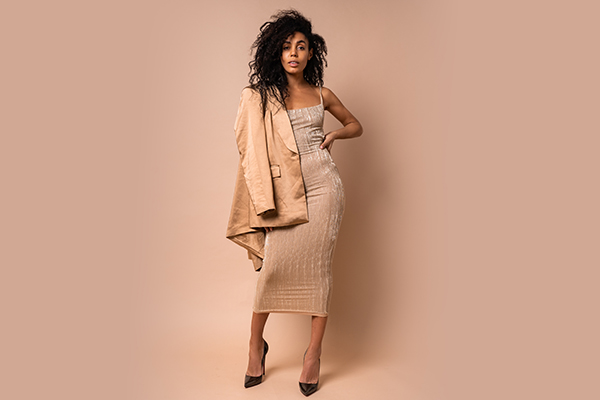 If you're looking for sexy dresses for your next sexy date night, go for a bodycon dress.
Try a figure-hugging bodycon dress for a look that's sure to turn heads. Choose a style with cutouts or a plunging neckline to show off your assets. Pair your dress with strappy heels and a tote bag, and you're good to go.
You can always layer a bodycon dress over a collared shirt or turtleneck to tone it down. This look is still sexy but a little more refined. Add some nude heels and understated jewelry, and you're sexy date night ready. Let everyone adore you!
Clothes For Date Night — Extra Tips On What To Wear On A Date Night
You're not alone if you're wondering what to wear on a date night. Many people struggle with finding the perfect outfit for a romantic evening.
The good news is that a few general tips can help you choose the right clothes for date night.
1. Stick to classic, timeless styles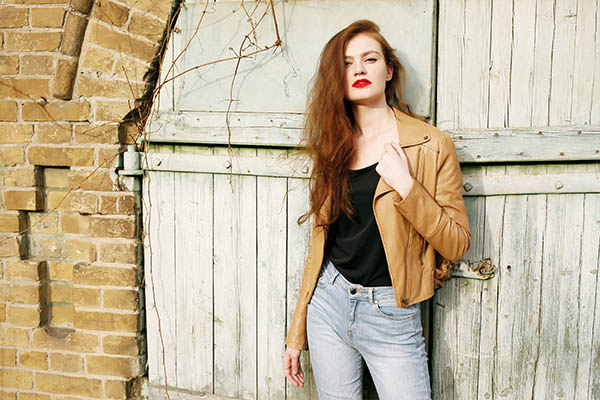 When it comes to clothes for date night, it's best to stick to classic, timeless styles. That means avoiding trends and fashionable items that quickly go out of style.
Instead, opt for classic pieces that you can wear again and again. A little black dress is always a good choice, as are leather jackets and dark-wash jeans.
2. Choose comfortable shoes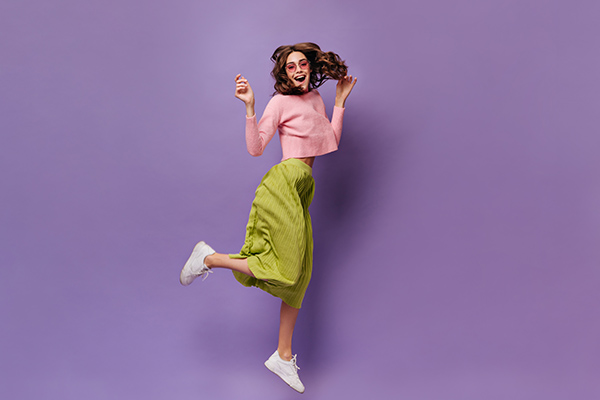 Your date night outfits aren't complete without a great pair of shoes. But comfort is key here — you don't want to worry about your feet all night.
So, skip the stilettos and opt for a comfortable pair of flats or low heels instead. You'll be able to dance the night away without any pain.
3. Add a touch of glamor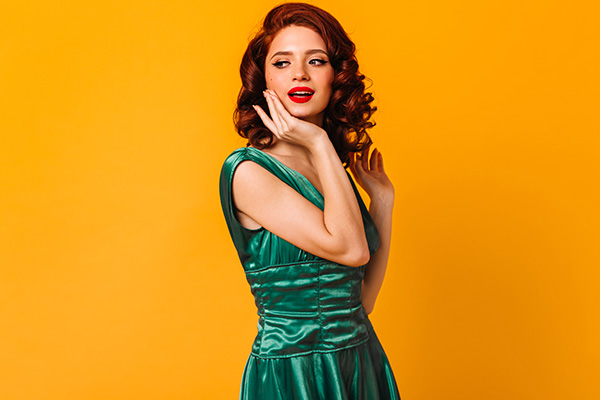 Date nights are the perfect opportunity to dress up and add a touch of glamor to your look. So, don't be afraid to pull out all the stops.
Opt for sparkling jewelry, glittery eyeshadow, or a bold red lip. These little details will make you feel extra confident and beautiful on your date.
4. Layer your clothing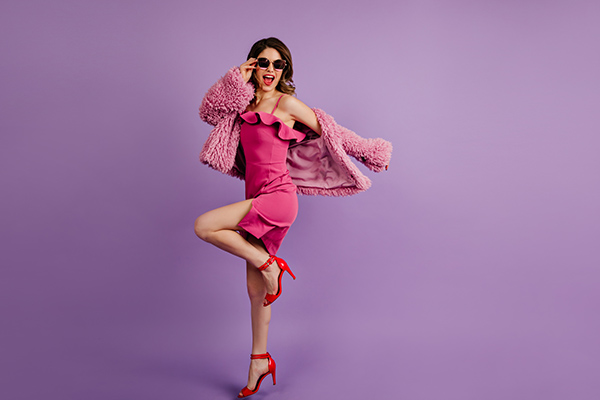 Layering always gives a sexy look. Not only does it add visual interest, but it also lets you adjust your outfit if the night gets chilly.
A leather jacket or scarf are great options to throw over your outfit. And, if you're freezing, you can always take them off and give them to your date to hold.
FAQs – date night outfit ideas
How should I dress for a date?
There's no need to overthink about date night outfits. Soft girl outfits never go out of fashion. Think about something flowy and pretty that makes you feel confident. That's the best way to impress your date! And don't forget the accessories! A cute pair of earrings or a delicate necklace can complete the look.
What clothes to wear for a date?
Date night clothes depend on where you're going and what you'll do. If you're going to a nice restaurant, you'll probably want to dress up a bit. A lovely dress or blouse with slacks or a skirt would be appropriate. If you're going to a movie or something casual, cute outfits for women like jeans and a top would be fine.
What should you not wear on a first date?
For an outfit for a first date try to avoid anything too revealing. You want to leave something to the imagination and not show too much skin. Also, don't opt for anything too casual. This includes athletic wear, ripped jeans, or anything else that might make you look like you just rolled out of bed. Make sure your clothes are clean and wrinkle-free.
Concluding Our Thoughts About Date Night Outfits Ideas
It can be tough to find the perfect date night outfits. If you're looking for the perfect date night dresses, look no further! We've rounded up 21 date night outfits that will have you feeling your best from the moment you step out the door.
There's an outfit for every occasion in this collection; you're sure to find something you'll love. So, go ahead and get ready for your next big date night – you're sure to make a lasting impression!