If you are tired or bored of your current hairstyle and are looking for a much-needed hair transformation without having to spend money on expensive salon treatments, these cute girls' hairstyles are all you need!
While you may find some of them a little hard, once you learn how to do them, these cute hairstyles will make your life super easy and add a touch of creativity and versatility to your everyday looks.
With just a few basic hair accessories such as elastic bands, hair clips, and hair styling tools including hair curlers and straighteners, you will be able to replicate these super cute and simple hairstyles for girls and make a unique statement.
Cute Hairstyles for girls: Pierced Braids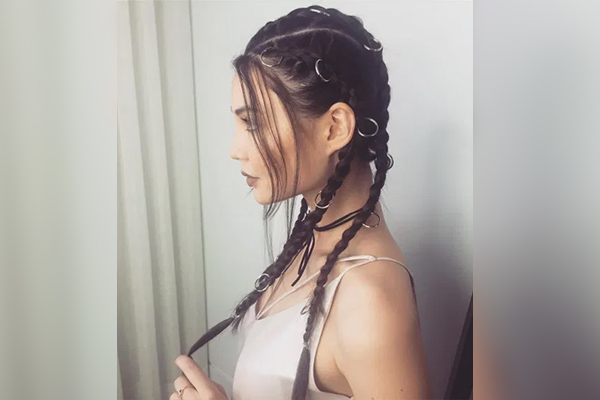 If you are looking for cute braided hairstyles, pierced braids are the one to beat. The hairstyle took hair trends by storm a few years back, but they seem to be getting significant popularity even today.
Glamorous and stylish, this braided hairstyle comprises tight little braids that are typically pierced with rings.
You can also replace the rings with cute little charms that look equally great. These braids make really chic party hairstyles as well.
Cute Hairstyles for girls: Space Buns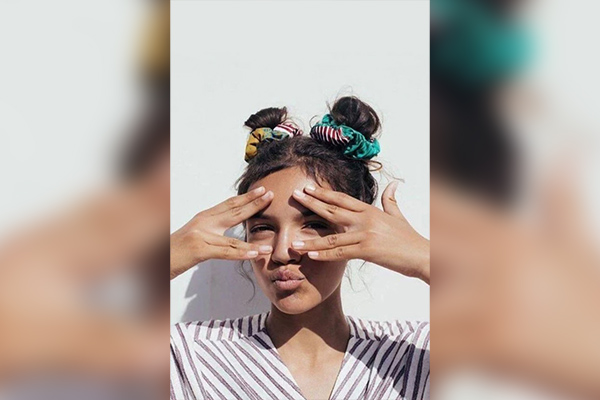 Featuring a 90s vibe, a space bun is another cool hairstyle for girls for parties that just works for all kinds of events.
Be it a casual jeans-and-a-top kind of party, or a fancy affair that requires you to opt for lavish cocktail attire, you can't go wrong with a sleek space bun.
This hairdo is quite simple to make – part your down the middle, make two ponytails or braids, and wrap them into two sock buns.
Cute Hairstyles for girls: Modern Sleek Ponytail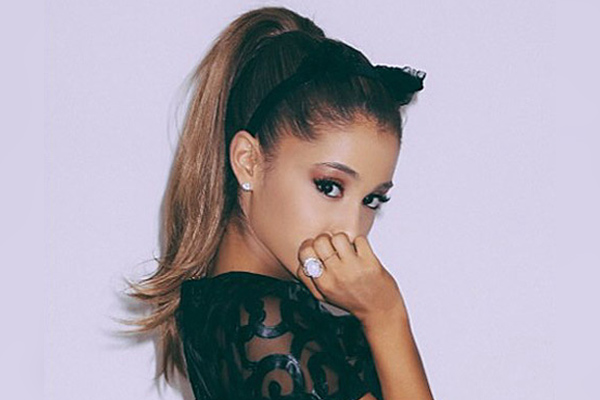 If you have long hair, a modern sleek ponytail is one of the most classic long hair cute hairstyles for girls that you ought to try.
From nightclubs to parties to restaurants to cocktail parties, a modern sleek ponytail would look ideal, given how multipurpose and versatile it is.
To create this hairdo, you need to straighten your hair perfectly, pull all your hair back tightly and create a sleek ponytail. Use hair pins and hair gel to smooth out any frizz.
Cute Hairstyles for girls: Glam Rocker-Girl Parting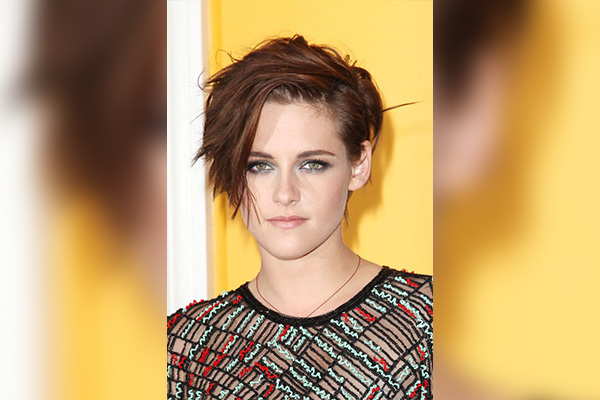 Inspired by punks and rockers, the glam rocker-girl parting hairdo is another great party hairstyle that's ideal for those with wavy hair.
Simply let your hair down, create a center parting, and make a cute vertical braid. To add the glam-rock element to it, add a row of shiny golden or silver spikes along the length of the braid.
Cute Hairstyles for girls: Lush Ponytail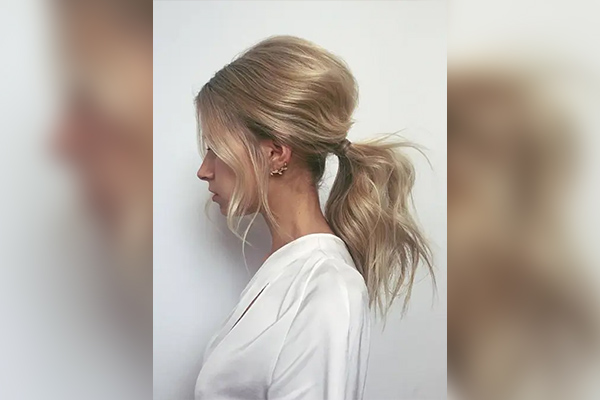 One of the best quick hairstyles that also looks super cute is none other than a lush ponytail. It's one of those messy but chic hairdos that's perfect for both a casual dinner and a fancy party.
To create a lush ponytail, tease your hair for added volume, spray a little hairspray, lightly comb the top of your hair, and gather the hair into a ponytail. Make sure to leave a few strands loose on both sides of your face to complete the look.
Cute Hairstyles for girls: Loose and Messy Braid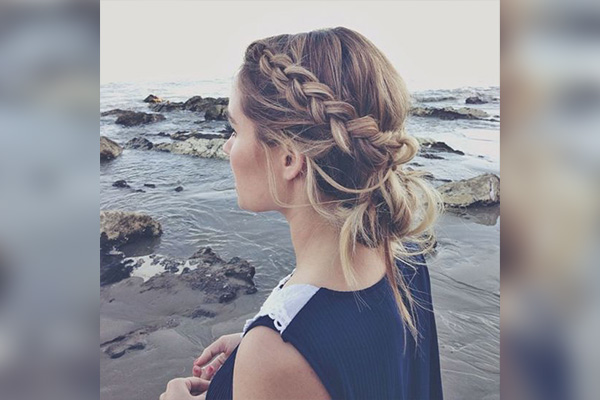 For days when you just want your hair out of your face without having to do much, a loose and messy braid is the ideal hairstyle.
A loose, messy braid is one of those lazy easy hairstyles for girls that are super quick to make and still end up looking absolutely cool.
You can either go with a single braid or make 2-3 braids, tease your hair a little to create that messy effect and keep them in place with the help of a few hair pins and hairspray.
Cute Hairstyles for girls: French Twist Pony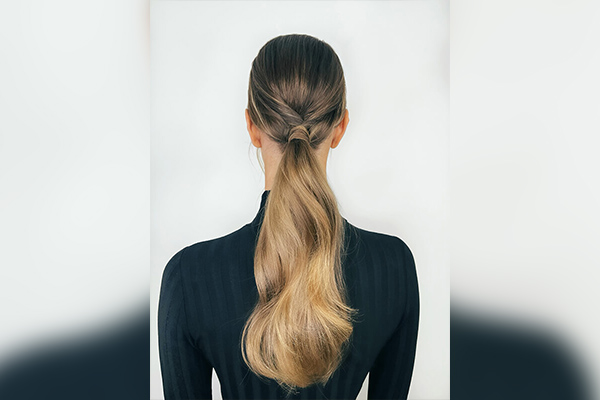 There is a wide array of pretty hairstyles for elegant and sophisticated occasions, but nothing beats the french twist ponytail.
It's a classic red carpet hairstyle that looks super stylish and chic, and would also look great with fancy date night outfits.
This hairstyle offers an optical illusion given how it's created with a twisted lock of hair wrapped around the ponytail.
Cute Hairstyles for girls: Game of Thrones Inspired Braid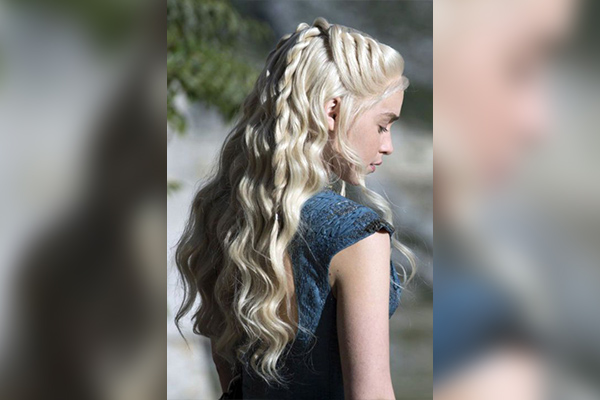 If you are aware of Game of Thrones, the popular 2011 American fantasy drama television series, you probably have your heart set on braided hairstyles.
Whether you are looking for cute hairstyles for curly hair or easy hairstyles for medium hair, Game of Thrones-inspired braids are perfect for you.
The series has shown us a variety of different gorgeous braided hairdos, the most popular of which is the one with two single braids on both sides and one double braid in the middle. Tie all three together into a half ponytail at the back of your head and you've got one of the prettiest braided hairstyles.
Cute Hairstyles for girls: Hollywood Curls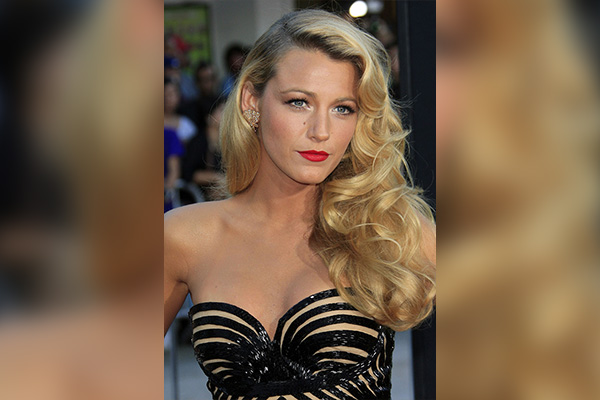 Voluminous curls have to be one of the most timeless hairdos of all time. Hollywood curls, in particular, are one of the most elegant and festive party hairstyles with a full head of bouncy curls.
To get the classic Hollywood curls hairstyle, create a side parting on whichever side you prefer and separate your hair into sections. Start curling one section at a time and use a little hairspray to hold the curls in place and make them last for a long.
Cute Hairstyles for girls: Flowered Hair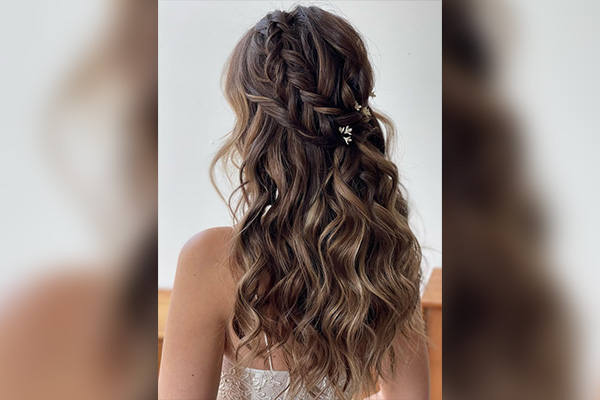 Flowers have to be one of the prettiest accessories to add to any hairstyle. Flowered hair also makes super cute hairstyles for little girls no matter what style you create.
One way is to do a crown braid around your head and adorn it with little colorful flowers, fresh or artificial. Another option is to create waterfall braids and add a flower on the top of each braid which is also a very cute hairstyle.
Cute Hairstyles for girls: Ethnic Hair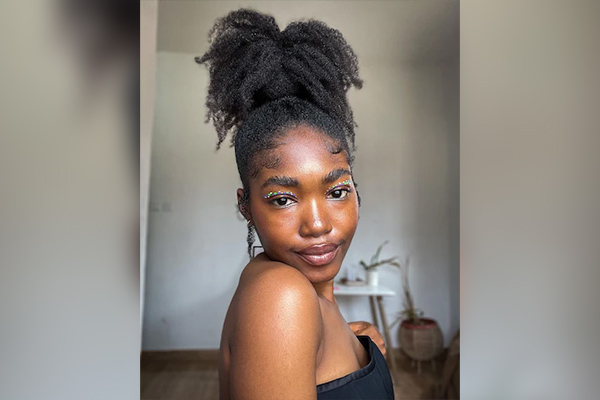 Ethnic hair is simply a representation of the fact that there are different types of ethnic hair profiles, and each is different from the others.
Using ethnic accessories such as a hair wrap to create unique styles is a wonderful way to stay true to your individuality and emphasize your ethnicity.
The hipster style from the 1940s also featured similar elements and was all about embracing your uniqueness and following trends outside the mainstream.
Cute Hairstyles for girls: Voluminous ponytail with braids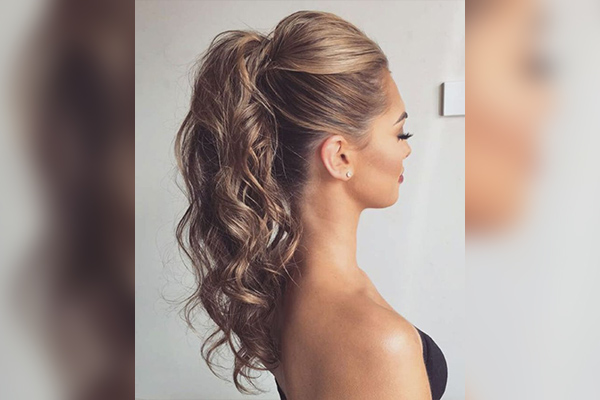 When it comes to cute girl hairstyles, it doesn't get better than a voluminous ponytail with braids.
This is one of those cute simple hairstyles that look super cool at the same time.
All you need to do is tease your hair a little for added volume, create side twists or braids, and gather all the hair back to create a nice, bouncy ponytail.
Cute Hairstyles for girls: Donut Bun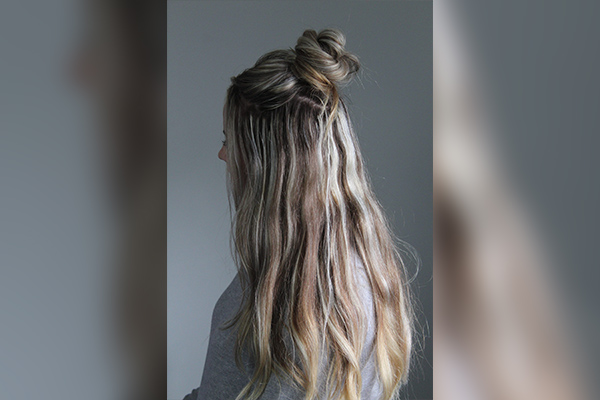 Exactly as the name suggests, a donut bun is shaped like a donut and is ideal for all kinds of events such as a birthday party, prom, or even a wedding.
While this is a very cute hairstyle, it does require some styling skills and precision to create the desired end result.
In order to get that perfect donut-shaped bun, you will need a donut bun which is easily available at beauty stores and a few hairpins.
Tie your hair in a sleek high ponytail and leave a small section aside to create a nice, loose braid. Place the donut bun at the top of the ponytail, spread the ponytail around it, tuck away the loose ends underneath the donut bun, and secure it with hairpins.
In the end, wrap the braid all around it and if you want, you can enhance the look with small flowers.
Cute Hairstyles for girls: Pancake Braids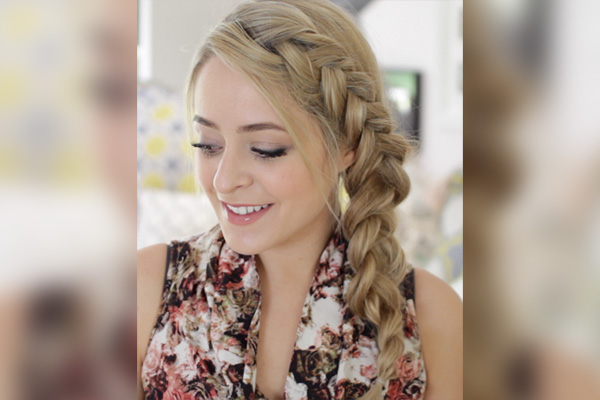 Another super cute hairstyle is pancake braids which are comfortable to wear, stylish, and just so chic.
The term 'pancake' here simply refers to how this braided hairstyle requires you to pull or loosen some of the strands from the braid to give the illusion of a thicker, messier, and fuller braid.
You can have a single braid at the back or two braids on either side where you need to pull individual loops to create that flat, wide look like that of a pancake.
Cute Hairstyles for girls: Festive Bow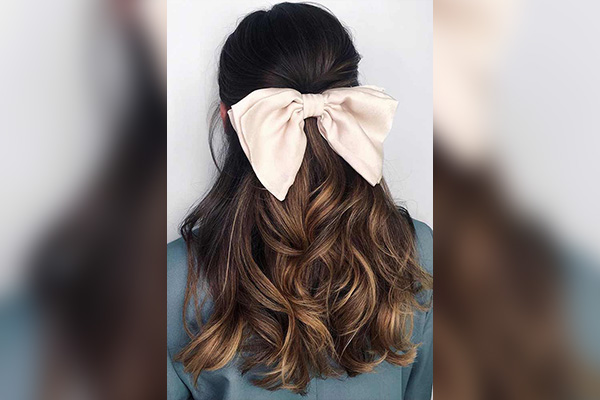 Hair bows literally scream cute and they have to be one of the most unique and classic cute hairstyles ever.
A festive bow hairdo typically comprises loose hair that hangs down freely with a cute little bow at the top. This is one of the most trending medium hair cute easy hairstyles which is definitely going to earn you some compliments!
Cute Hairstyles for girls: Knotted Hairdo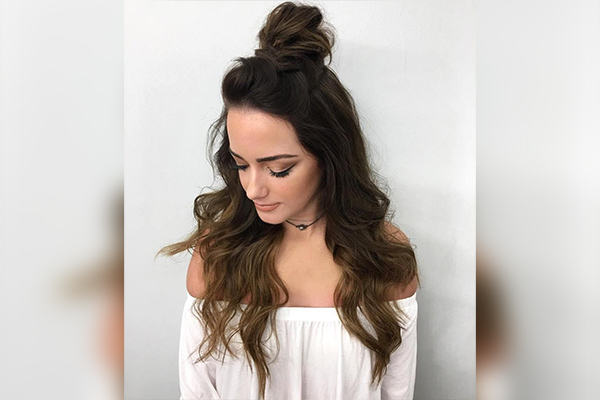 You can't talk about cute hair ideas without mentioning the ever-classic knotted hairdo.
As the name implies, this hairstyle has a knotted look which is quite easy to replicate.
Start by brushing your hair all the way back and then take two separate strands from the top. Tie them in a knot, and as you go down, keep adding little portions of hair from each side to the original knot.
Once you reach the end, use an elastic band to tie your hair, and make sure to tuck away any loose ends with small hair clips.
Cute Hairstyles for girls: Twisted Mid-Length Updo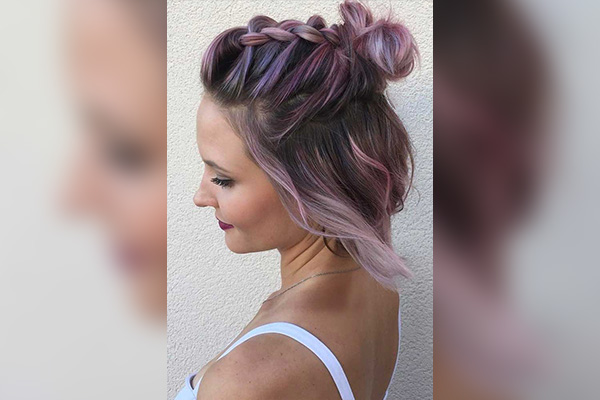 A twisted mid-length updo is one of the prettiest beginner easy hairstyles for medium hair.
This hairdo is full of twists that look super luxurious and also make a unique hairstyle statement.
Separate your hair into 5 or 6 separate thin sections, twist them all the way down, push them all towards the back, and tie them together with a hair clip.
Now separate them further into more sections, and twist them again, but this time, wrap the twists around the base to create a bun-like shape.
Cute Hairstyles for Girls: Waterfall Braid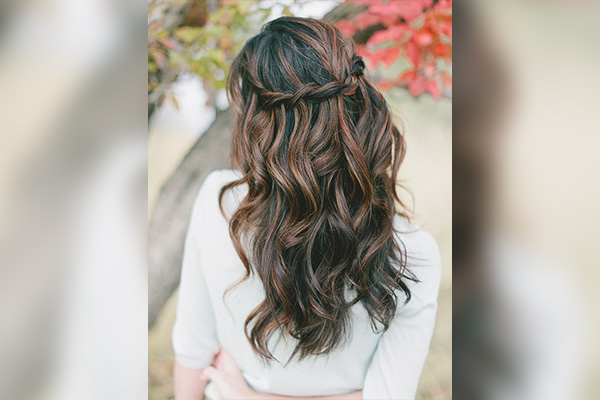 Waterfall braids are simply the prettiest and most elegant hairstyles of all time!
They may seem a little difficult at first, but once you get the hang of these braids, there's no going back.
Waterfall braids actually look like slow-moving waterfalls which is what makes it such a cute hairstyle.
Cute Hairstyles for girls: Messy Bun With Side Twists
Simple hairstyles such as a messy bun with side twists are ideal for daily wear and the best part is they don't even take that long. Not to mention, buns and twists together make really cute hairstyles that you can wear every day.
All you need to do is give your hair a little volume at the top by teasing it, then take two sections on both sides of your hair and begin twisting them close to the hairline.
Bring both twists together at the back of your head and fasten with the help of a hair elastic or rubber band.
Gather your hair together into a low ponytail and secure it with a rubber band. Then, wrap the ponytail to create a cute little bun and use 2-3 hairpins to tuck the tail into the rubber band.
Since this is a messy bun, let some ends stay where they are to create that messy effect.
Cute Hairstyles for girls: Half Up & Half Down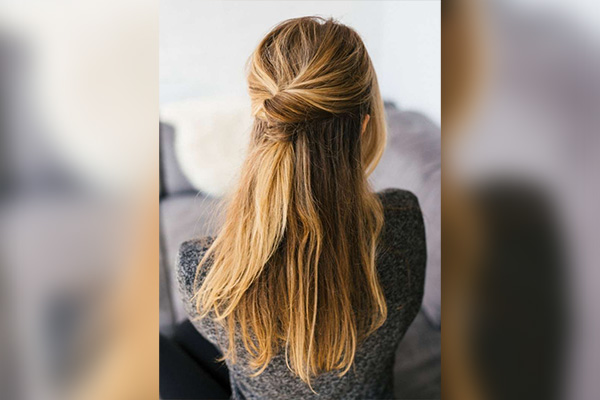 If you are more into cute natural hairstyles, you must look into this half-up and half-down hairstyle. It's exactly what the name suggests – half your hair will be tied towards the top and the remaining half will hang loose at the bottom.
Ideally, this hairdo is made with a braid where you are supposed to create a single French braid at the top and wrap it to create a knot. The remaining hair is let loose which you can either straighten or curl with a hair styling tool.
Cute Hairstyles for girls: Upside Down French Braid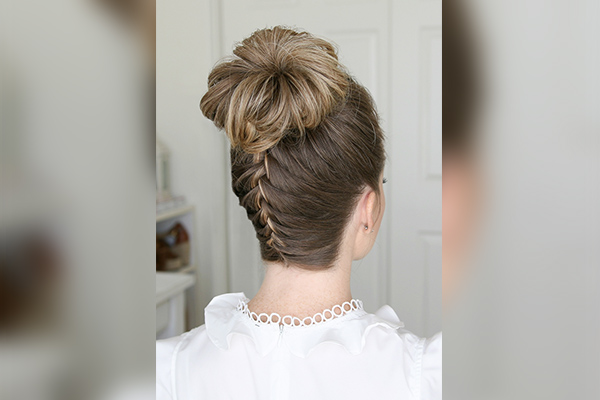 This hairdo comprises the basic french braid, except that it's upside down and is gathered at the top in a sleek bun.
This upside-down french braid with a bun is a great hairstyle option for a casual or a semi formal, and would pair really well with a flowy dress.
Cute Hairstyles for girls: Elegant Low Ponytail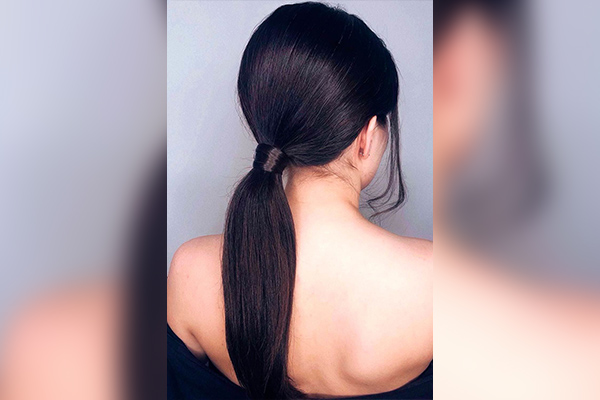 A ponytail is such a versatile and beautiful hairdo that allows a great degree of experimentation and creativity.
An elegant low ponytail is simply beautiful and super easy to make as well.
To create this hairdo, divide your hair in half, and secure the right section with an elastic band. Take the left part, divide it further into three sections, and one by one twist each section and bring them together with the right part.
In the end, you'll have a gorgeous low ponytail with twisted details at the top.
Cute Hairstyles for girls: Low Bun With A Twist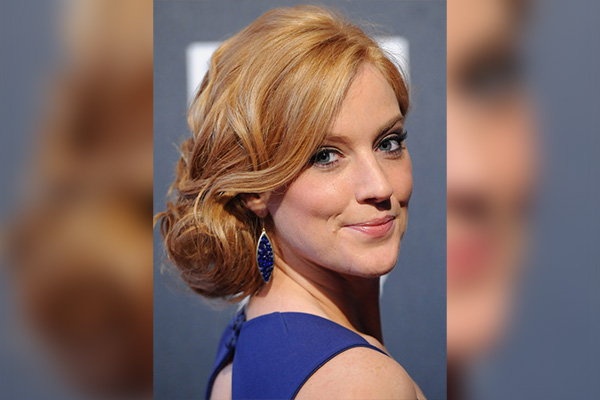 If you have short hair and are looking for a quick, easy hairdo, a low bun with a twist is one of the best cute hairstyles for short hair.
Gather your hair at the back while leaving two separate sections of hair on each side. Create a loose bun with the thicker section and secure it with elastic. Now, take the two side sections, twist them loosely, take them towards the bun, and pin the ends underneath the bun with 2 hairpins.
Cute Hairstyles for Girls: Braided Mohawk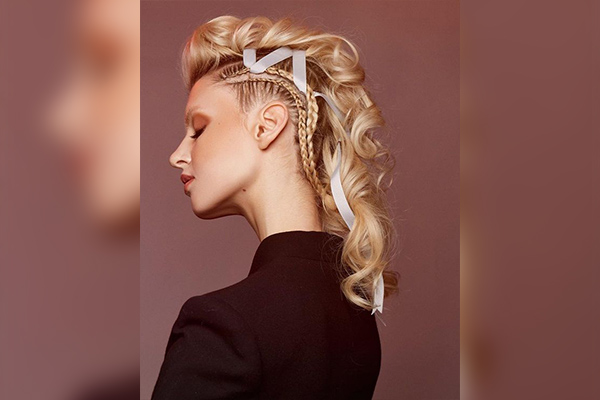 For those who have a thing for unique, edgy, and funky hairdos, try this braided mohawk hairstyle.
Create 6-7 tight and thin braids each on both sides of the head, starting from the hairline. Create a single thick braid with the remaining hair and keep adding the side braids alternatively one by one.
Then, secure the end with a rubber band and pull the braid upwards towards the crown of your head.
Cute Hairstyles for girls: Dutch Braids Ponytail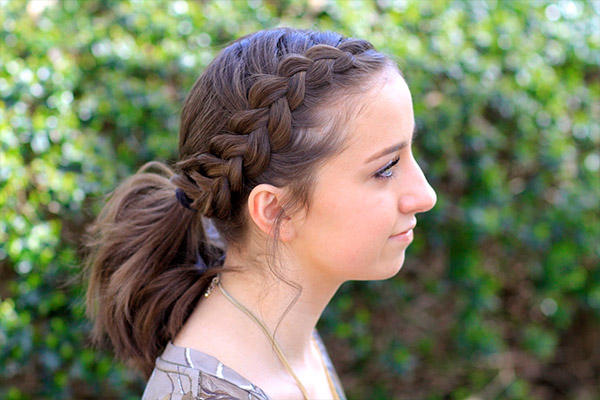 Braids and ponytails together create the best kind of cute hairstyles and this hairdo is no exception.
Create a center parting and divide your hair into two sections. Make Dutch braids on both sides, bring them together into a sleek high ponytail, and finally tie it with a rubber band.
Cute Hairstyles for girls: Greek Inspired Hairdo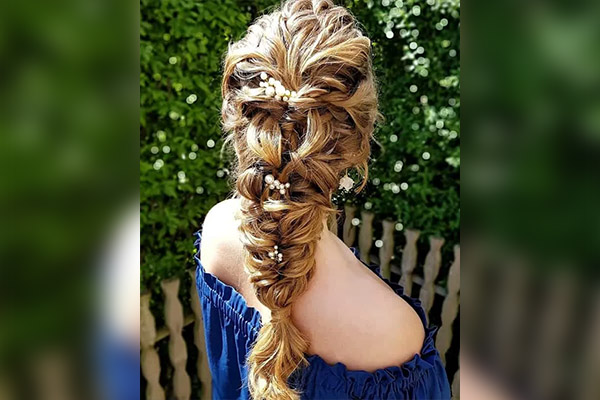 Greek hairstyles were mostly all about braids and buns, and a greek inspired hairdo is an excellent choice for all kinds of events.
To create one of the best Greek-inspired cute hairstyles, you will need an elastic band and position it right above your ears. Push it a little upwards for extra volume on the top of your head.
Create a sideways twist by tucking all the hair into the elastic band. Finish the look with any accessory of your choices such as a blingy hairpin, flowers, or a leaf-shaped hair brooch, to name a few.
FAQs – cute hairstyles for girls
Is long hair OK over 50?
Yes, there's no relation between age and length of hair! You can easily rock long hair regardless of your age. However, if you have weak or damaged hair, it's best to opt for a short length.
How do you do a kawaii hairstyle?
There are so many different types of super adorable kawaii hairstyles that you can try at home depending on your hair length. Some cute hairstyle examples include double braided hair bands, curls with bows, messy high ponytails, messy pigtails, and cat ear hairdo, to name a few.
What are some cute easy hairstyles for school?
There is a large variation of cute easy hairstyles for school that are super easy and quick to make such as a fishtail braid, high ponytail, braided ponytail, twisted ballerina bun, double French braids, half up and half down braided hairstyle with bun, and double twisted ponytails, among many others.
What is fluffy hair?
Fluffy hair is a trending cute hairstyle that stands somewhere between messy waves and a blowout. This hairstyle features a layered look and is all about voluminous, bouncy hair.
Concluding Our Thoughts on Cute Hairstyles for girls
Now that you know how to do cute hairstyles for girls, you have no reason to visit the salon when you can create new hair looks at home without any hassle!
Once you learn how to make these stylish and cute hairstyles, you will realize how unique each one is, and how you can make a statement without having to do much!
You can refer to these cute easy hairstyles for girls to experiment with their hair and create a new look every day!