A trend that combines and brings back the girly look from Y2K fashion, has hit the current feminine styles, hard and bold.
With bright pastel colors, flowy cuts, and feminine designs and patterns, these cute female outfits are increasingly being incorporated by influencers and social media stars and have taken the rage of softie outfits to the next level.
Butterflies, flowers, block prints, and playing around with colors are a big part of softie style, where you can dress in soft girl outfits in classy jewelry, 90s bucket hats, and shoes that suit your mood. 
Soft girl outfits have a certain flair about them that just draws you in.  The carefree vibe it gives off while still managing to look elegant, classy, and girly, is just another slaying factor about soft girl fashion.
So, what is this soft girl fashion, and how do you pull it off?
What Is Soft Girl Fashion?
Soft girl fashion is more than just a trend or apparel that you add to your wardrobe. It is a whole vibe that you embrace from the inside out. 
The carefree attitude, plus girly colors, dresses, and skirts give you something to enjoy your style and the outfit you are wearing. 
Social media had an important role to play in creating this trend among young girls. A deliberately cutesy, feminine look is adopted with a mix and match of current and classic fashion.
Crop tops, plaid skirts, oversized sweaters, and high-waisted mom jeans and straight pants are all part of the soft girl aesthetic. 
The makeup is kept soft, and shimmery with heavy blush with playful haircuts that soften your look, like adding bangs or cutting your hair in layers to frame your face and give it a soft look. 
Add accessories to your outfits, like big sunglasses, pearl necklaces, rings, claw hair clips, and handbags to accentuate your cute girlfriend's outfit. 
Softie Style: Understanding the Softie Girl Aesthetic
Softgirl aesthetic outfits are dreamy and cloudy where you get to channel your inner sweetness. Contrary to common knowledge, the softie style can be adopted by both men and women.
Slightly influenced by its predecessor, "soft boy", a soft girl is sensitive, sweet, and romantic and isn't afraid to bring out her gentle side. She challenges the norms of power and brings out a new meaning in the word empowerment. 
This translates into the feminine pastel colors, and romantic patterns used to make the soft girl aesthetic soft and dreamy.
It was in 2019 that the term was actually invented, and is among the many acronyms used to categorize girls according to the types of aesthetics they adopted. These include e girl, girl next door, VSCO girl, Tumblr girl, and hot girl summer raged across social media. 
The pleated skirts, sweet feminine designs, and cuts are all part of the soft girl aesthetic. 
Even big, baggy sweaters are given a feminine twist and can be coordinated with your significant other for cute matching outfits and girlfriend-boyfriend outfits.
Softie girl aesthetic inspires people to live humbly and carefree. While some may term the aesthetic childish, it is increasingly seen as a carefree lifestyle and can be adopted by anyone willing, including males and nonbinary figures.
Soft Girl Aesthetic Outfit: Guide To Cute Girlfriend Outfits
Now that you know what softie style is all about, here are some softie outfit ideas for you to keep your aesthetic soft, feminine, and girly. 
Dresses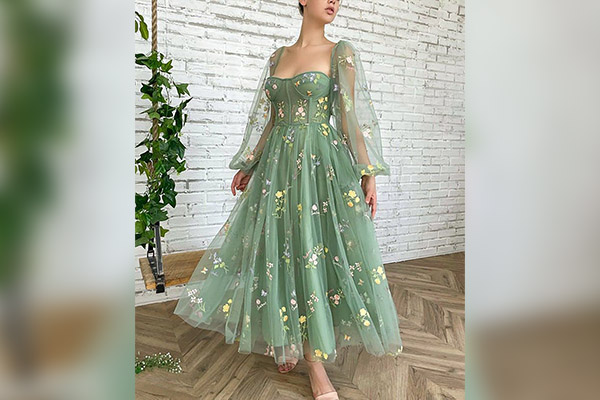 When you are choosing types of dresses, go for flowy cuts, floral and fun patterns with pastel colors. You can go for any length you desire, whether it's below or above the knee, usually doesn't matter.
Dress them up with a beady handbag, throw a cardigan or denim jacket on top, or wear it as it is, for your soft girl outfit. 
You can pair them up with any shoes of your choice from heels to simple sneakers to keep you comfortable and floaty throughout the day.
Trousers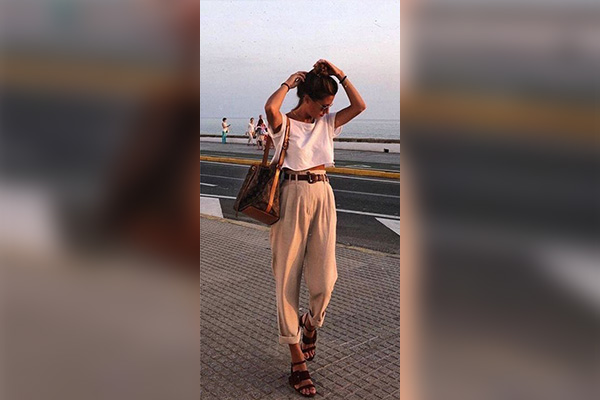 Wide flare pants are the way to go when it comes to soft girl outfits. High-waisted mom jeans and straight pants add to the illusion of a slim body and keep you looking feminine while allowing you easy movement. 
Pair it up with a crop top, a floral blouse, or a tee with cutesy patterns, and don't forget to accessorize. Sunglasses are a sure way to add swag to your cute girlfriend's outfit. Carry a handbag and a pair of nice heels, to fit your softie aesthetic. 
Skirts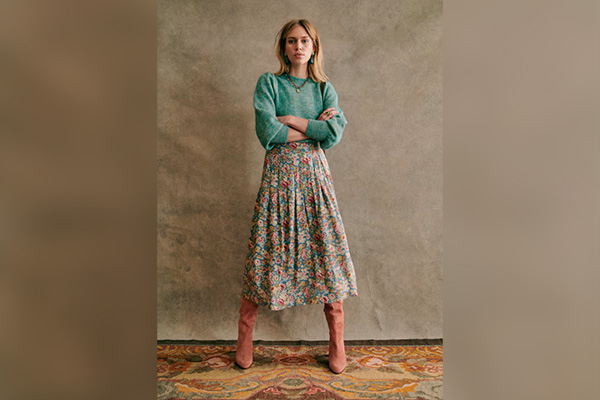 A pleated mini skirt is a big part of aesthetic outfits, girls. Part of 90s fashion, you can look for plaids, pastels, or plain white or black to go with a suitable top for a chic softie vibe. 
Tops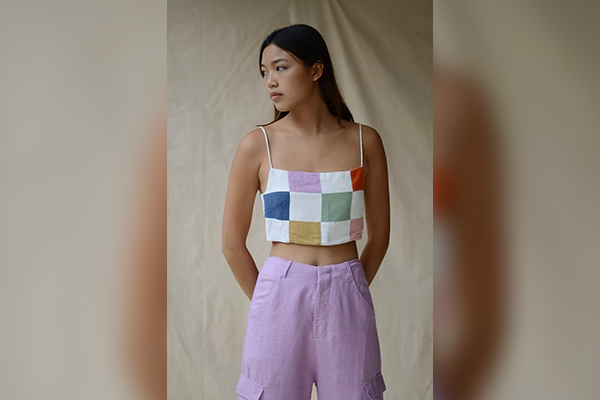 As mentioned before, crop tops are pretty popular in soft girl outfits. You can find a cropped version of practically anything nowadays. 
From turtle necks, vests, sweaters as well as tees and singlet as well as off-shoulder tops, so adding one that suits your style won't be a problem. 
If you are not willing to show your skin, you can layer it with a neutral-colored camisole, or a cardigan on top. Nice feminine blouses with floaty sleeves and floral patterns are also a good option for creating cute girlfriend outfits. 
Cardigans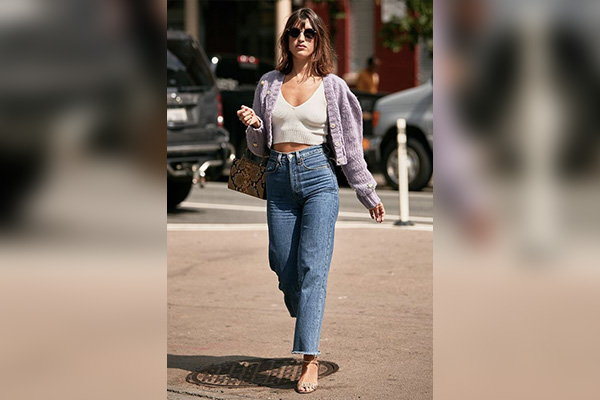 Cardigans are simple, versatile apparel and a great addition to a soft girl aesthetic. You can incorporate them into any of your soft girl outfits, or wear them as it is. 
If you're looking to wear them over your floral tops and dresses, then it's better to choose neutral-colored cardigans, so that they don't clash with your outfits. 
Conversely, if you have a colored one that compliments your outfit then you can definitely put it on. Don't be afraid to play around with patterns and designs, as it is part of soft girl fashion and the key to creating cute girlfriend outfits.
Soft Girl Hats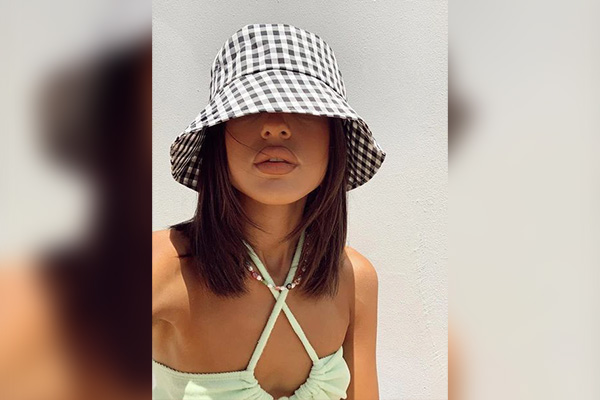 Much like the rest of your apparel, light pastel colors should be the focus when choosing hats for your soft girl aesthetics.
Your headwear styles include berets, and bucket hats, from the 90s which can have different patterns splayed across them including floral and hearty. Baseball caps are also quite popular in soft girl fashion. 
Soft Girl Bags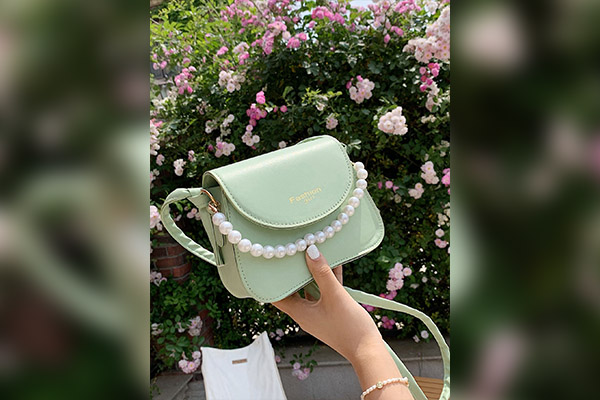 It's time to take out your mini shoulder bags from the Y2K fashion. Sling them around your shoulder, experimenting with different colors, where you can mix and match them with your cute girlfriend's outfits. 
You could also go for a classic mini handbag to serve as a functional accessory, as well as go well with any soft girl outfit you have on.
Soft Girl Shoes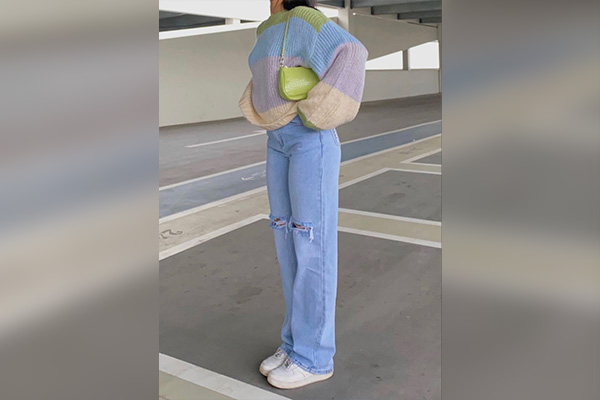 Since soft girl fashion is simple and easy, a cute pair of white sneakers will go a long way. They are extremely versatile and give you the freedom to wear them with a variety of your soft girl outfits. 
Slides also form part of the soft girl fashion and can be found in a variety of pastel colors to fit your aesthetic soft.
Soft Girl Jewelry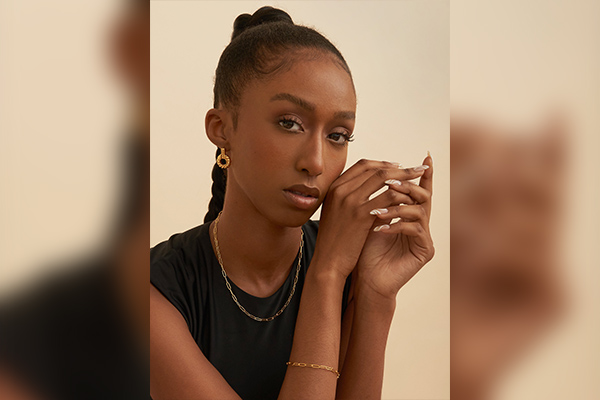 Bright, chunky, and feminine. This is all that softie-style jewelry is about. Channel your inner child through your accessories and experiment with different colors. 
Throw the fear of doing too much out the window, since aesthetic soft jewelry is quite the maximalist. Incorporate these accessories into your cute girlfriend's outfit and make them part of your everyday wear. 
Hair Clips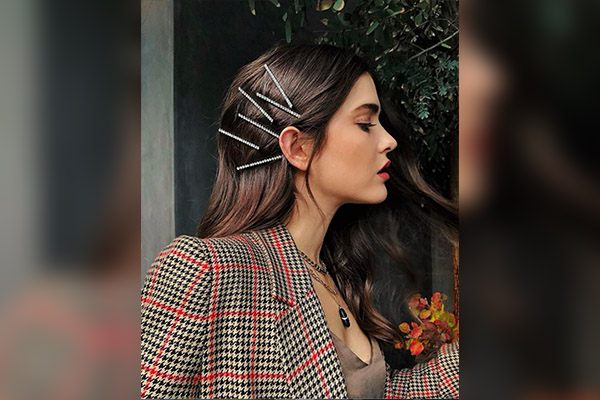 The cutesy hair accessories just add to the magical feel and keep your aesthetic soft. You can wear single pieces to clip up your bangs and frame your face. or go for multiple, smaller pieces to adorn your hair with and complement your look.
Soft Girl Makeup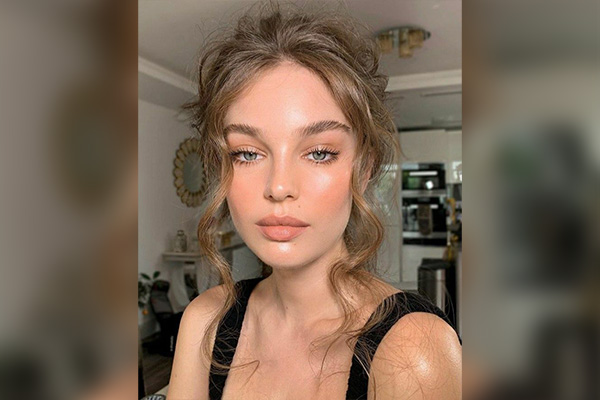 Soft Girl makeup is about enhancing your natural features and giving the illusion of natural beauty. Heavy blush across your cheeks and nose, gives you a sweet fresh look. 
Add shimmer to the highest points of faces and in the inner corner of your eyes to enhance your natural features. Make sure to keep your foundation to a minimum but don't be afraid to play around with colors across your eyes.
Colored eyeliner and pastel eyeshadows would go well with your cute girlfriend's outfit, along with a pop of color on your lips. 
FAQs – Cute Girlfriend Outfits
What is a soft girl outfit?
Think pastel colors and feminine cuts with soft sultry outlines, with maximalist jewelry and naturalistic 90s makeup. A carefree, sweet attitude is what you will really need to pull this look off. 
The idea for cute matching outfits for boyfriend and girlfriend
Combine your colors and coordinate your outfits accordingly. You can go for matching tees with cheesy lines. Your man can add a leather jacket on top and you can pair it with a pleated skirt for a cute girlfriend outfit. 
Concluding Our Thoughts on Cute Girlfriend Outfits
Soft girl fashion is a girly, dreamy vibe the purpose being to channel your inner sweetness with the style. It is evident in the girly, pastel colors sure to leave you shining like a rainbow.
The dreamy floral and hearty patterns and the heavy blush across your cheeks make you look like a walking daydream. 
However, the softie style isn't only for girls but also guys. Feminine looks and styles are incorporated and the love for sneakers is mutual in softie looks for guys and girls.
Allow yourself to be carried away with this dreamy casual look, and turn heads as you walk through the crowd. Doesn't matter if you're new to the softie types of aesthetic; your resident soft girl mates will be waiting to welcome you into the realm.