Cowgirl outfit ideas are all the rage! From country girls to rodeo queens, cowgirls are a staple of our culture, and it doesn't look to be going away anytime soon.
With womanly curves, sun-kissed skin, and a strong spirit, it's no wonder cowgirl has been a favorite theme of Hollywood since the beginning. You can take the classic cowgirl look and make it your own by adding modern touches, or you can embrace the western-core style and wear it with pride.
But what does it take to dress like a cowgirl? What are the essentials? Are there any rules? We're here to answer your questions and teach you how to dress like a cowgirl from head to toe.
History of cowgirl
When most people think of a cowgirl, they think of a woman in a cowboy hat, riding a horse, and lassoing cattle. But the history of the cowgirl is much more than that.
In the late 1800s, a cowgirl described a woman who tended to cattle on the western frontier. These women were often the wives or daughters of ranchers, and they learned how to ride and rope from the cowboys who worked for their families.
The early cowgirls were rugged and independent, quickly becoming known for their saddle skills. They competed in rodeos and horse races, proving that women could do anything that men could do.
The image of the cowgirl as a glamorous Hollywood star didn't appear until the early 1900s. Actresses like Lucile Mulhall and Annie Oakley began to dress like cowgirls in movies. This new image of the cowgirl was more about sex appeal than ranch work, but it caught on with the public.
Some popular cowgirl outfit ideas
When it comes to cowgirl outfits, there are a lot of different ways you can go about it. You can go for the classic look with a denim skirt and cowboy boots or opt for something a little more modern and chic with a leather jacket and booties.
Each style has its unique vibe, so think about what kind of look you want to achieve with your outfit. Do you want something reminiscent of cowgirl culture from the 1800s? Or do you want something more modern and chic? Either way, we've got some great ideas on how you can make this look yours!
Modern Cowgirl Outfit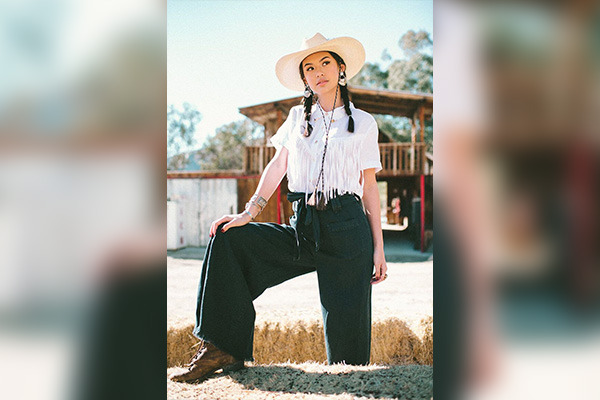 You must think outside the box when looking for new, trendy ways to wear your modern cowgirl outfits for parties.
If you're a fan of western wear, then you might want to consider a modern smart casual female look that will make your look feel fresh and new. For example, you could add some blue jeans or skinny black pants and pair them with a simple white shirt or blouse. You could also try wearing a maxi skirt with cowboy boots and a leather jacket as an alternative look.
If you're more into western-style dresses than pants, don't be afraid to accessorize to bring some variety into your wardrobe! Add a belt around your waist or wear jewelry like necklaces or bracelets for something different. If you want to stand out from the crowd when going out at night, try adding fun pieces like sequins or fringe trimming to your dress!
Sexy Cowgirl Outfits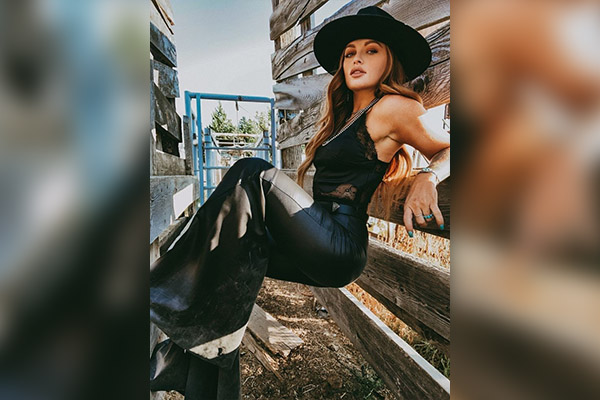 When you think of cowgirl outfits, you probably imagine a girl in boots, jeans, and a button-up shirt. But there's so much more to it than that! You can look sexy as hell while still keeping it country.
For a casual look, try an ethnic-style embroidered tunic or long shirt paired with thigh-high socks and boots. Put on your cute earrings and let your bleached hair drape over your shoulder. This outfit is perfect for a day at the beach or a night out on the town!
If you're looking for something a little more conservative, try pairing a denim skirt with a button-up shirt. For an extra pop of color, add some cowboy boots!
You can spice up your outfits with a bandana and cute earrings.
Anime-Inspired Cowgirl Outfit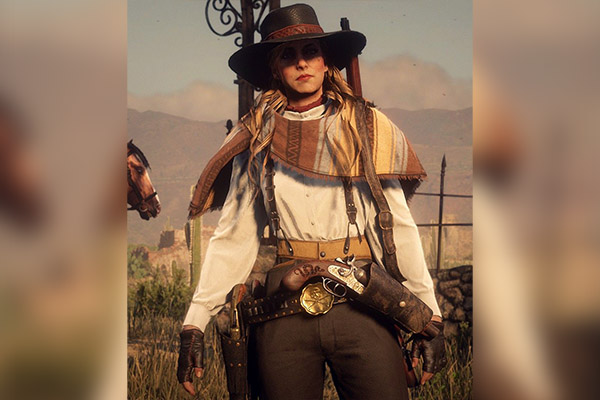 From Astrid to fakir to the one and only princess celestia, cowgirls have made their mark on the history of anime. Cowgirl outfits for women are the ultimate way to show your love for cowgirls and cute anime outfits.
Start wearing a plaid shirt or vest over a long-sleeved white shirt to pull off this look. Then add some skinny jeans, leather trousers, and boots or riding boots. Finish up with accessories like a cowboy hat and bracelets made from leather straps!
Country Girl Outfits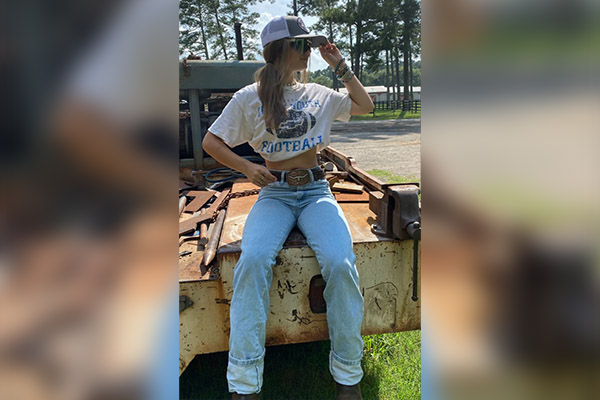 Looking for a new way to dress up your country girl cowgirl outfits? Try a tribal print dress, high cowgirl boots, and a lovely handbag. The fringes on the tribal print dress will give you an extra boost of western flair, while the black-and-white color scheme of the high cowgirl boots will be sure to match all your favorite outfits. Add some bling with a statement necklace, and you'll have all the cowboy vibes without stepping foot in a rodeo!
Classy Cowgirl Outfit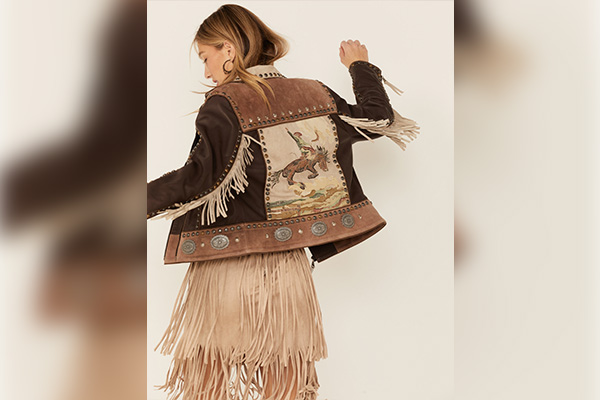 Hands down, one of the best ways to pull off a classy cowgirl look is with a flowy white skirt. It's feminine and timeless. If you are looking for date night outfits idea, you can't go wrong with a flowy white skirt paired with navy blue denim.
To take your look to the next level, make sure you have some belts that you can use as accents or turn into focal points. A black belt will work well with a white skirt, while a navy blue one will pop against a denim skirt.
Space Cowgirl Outfit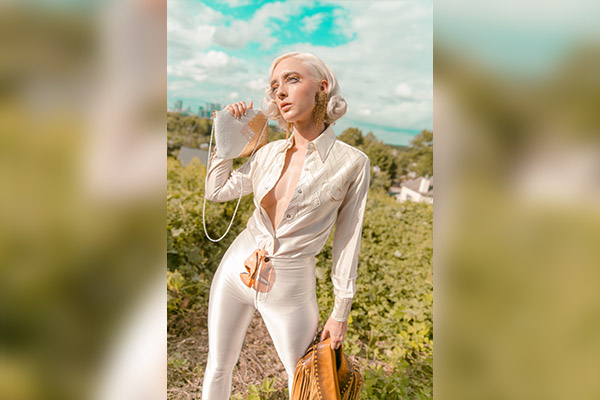 Space cowgirls are out there, and they're wearing their best!
Space cowgirl outfits are a great way to have fun and show off your personality.
First, you need to get yourself a brown shearling sleeveless jacket in leather. Do not think what goes with brown as a brown leather fringed skirt and gray shirt will make it look more stylish. Finish off the look with some toned boots and a hat.
Disco Cowgirl Outfits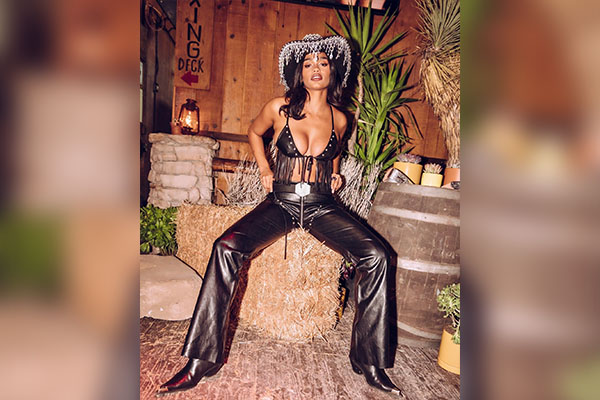 Disco cowgirl outfits are perfect for dancing, partying, and having a good time. It's an outfit made to be seen, so make sure you're ready to have your light pop and rock music! Use sequins to style your disco cowgirl outfit, especially on your hat, boots, and belt.
The more sparkly you can get, the better! Put as much bling as possible on your outfit—you don't want any part of it to be dull. Wear a long skirt with boots or high heels, or shorts with boots or high heels. Either one works well!
Must-Have Accessories For Your Cowgirl Outfit
Cowgirl style is all about the details. The right hat, boots, and accessories can take your winter or summer cowgirl outfit from "ok" to "I'm ready for a rodeo right now!"
Here are some ways to create your perfect cowgirl look:
A Cowboy Hat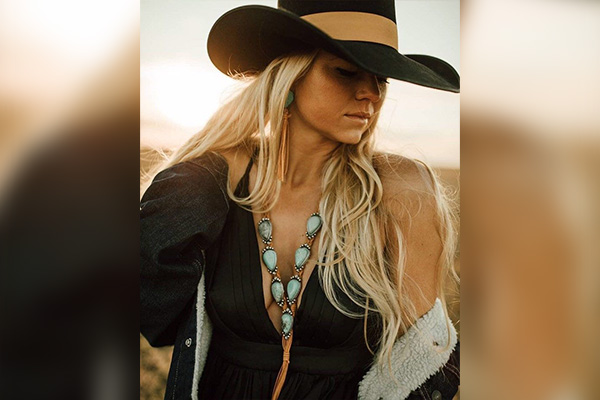 This is non-negotiable. If you're going to be a cowgirl, you can't do it without a cowboy hat!
Cowgirl Boots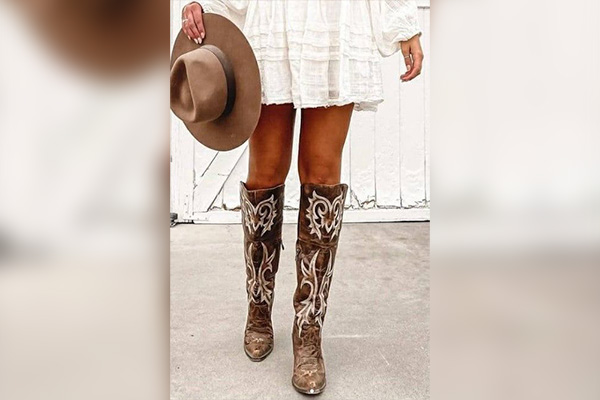 They don't have to be knee-high or high-heeled either—get yourself a pair of boots with cowboy or western detailing that fit well and look good on your feet!
Earrings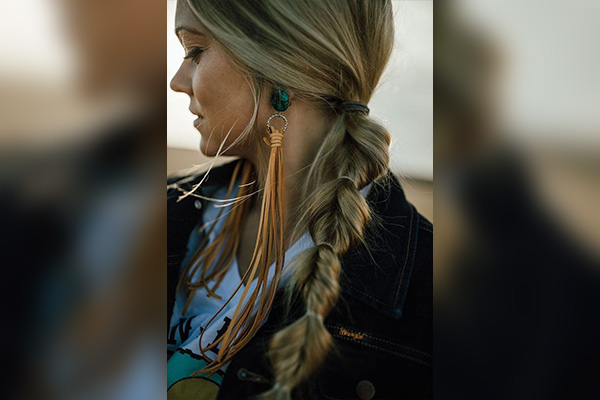 Cowgirls wear earrings all the time, so you must have some, too, if you want to look like one.
Necklaces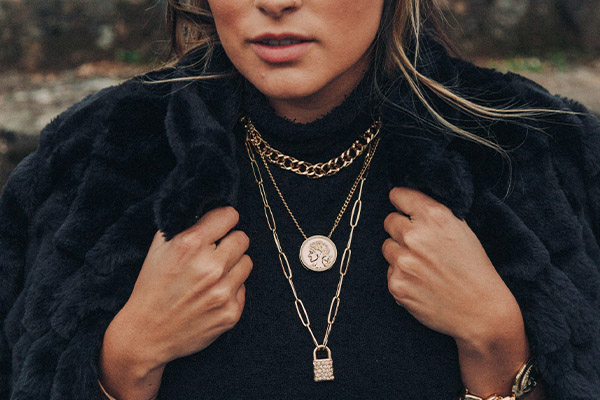 Try pairing a necklace with your outfit if you want something extra special; they come in all different styles, so there's something out there for everyone!
Bandana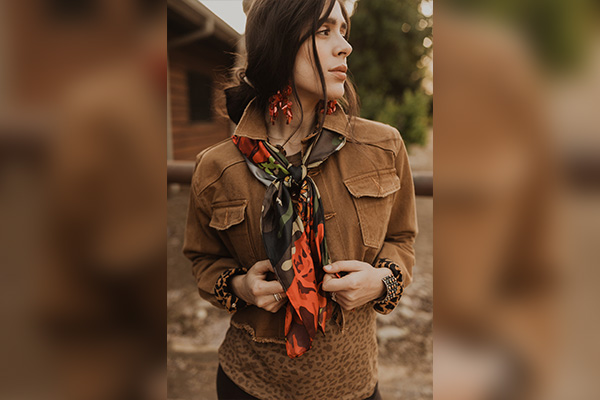 Wear your favorite bandana around your neck or wrist. Bandanas are versatile—you can wear them as headbands, necklaces, bracelets… even socks! There are so many ways to wear them that they're essential for any cowgirl's wardrobe.
FAQs – Cowgirl Outfit Ideas
What Do Cowgirls Normally Wear?
The dress they wear is usually very casual and often includes jeans, boots, and a hat. Cowgirls tend to prefer western-style clothing, so this tends to be the style that they wear on most occasions.
What Accessories Do Cowgirls Wear?
A cowgirl's outfit is not complete without the right accessories. A good hat and boots will do the trick, but you'll want to add some bling with a belt buckle or necklace. And don't forget about your bag—it can be a purse or a pouch, depending on your style.
How Do You Wear A Bandana Like A Cowgirl?
A bandana is one of the most iconic elements of cowgirl style and is also one of the easiest to wear.
You can tie it around your neck like a scarf or wrap it around your hair like a headband. If you want to experiment, tie it to your wrist or arm. Either way, you'll look super cute!
What Should You Not Wear To A Rodeo?
Here are some things you should avoid wearing: types of dresses, skirts, Tank tops or spaghetti straps., Flip flops & Shorts.
Conclusion
Cowgirl outfits are all about the details. If you are looking for western cowgirl outfit ideas, but don't have a cowboy hat or boots, you can still dress like a cowgirl by adding in some other details.
We've covered everything from leather belts to denim jackets, it's time for us to wrap up this guide on cowgirl outfits!
So go ahead and try out your favorite cowgirl outfit today.