Undercut haircut men aren't popular for nothing. It is a raging trend that has spread like wildfire in men of all ages due to the diversity and versatility of the hairstyle men incorporates. 
There are a lot of undercut hairstyles to choose from where you can make your choice accordingly, depending upon your face shape, features, and hair texture, as well as what suits your personal style.
The modern take on the undercut is what makes it suitable for most men, and allows them to opt for the hairstyle along with other trendy haircuts like drop fade, Edgar cut as well as the 70s mullet with a modern twist, that keeps a mix and match of different hair lengths and creates a multi-dimensional look. 
So, what exactly is the men's undercut? And, what's the hype all about?
What Is The Undercut Haircut?
The undercut haircut signifies a healthy contrast between different lengths of hair, for a modern look. You are allowed to keep the top crop as long as you want, with trimmed sides to create sleek men long hairstyles.
The length of the sides should be adjusted in such a way as to balance the haircut, where the length should trim down gradually along the side of the head, rather than an abrupt shave above the ear. 
Even though this is a popular men's undercut hairstyle, it is not recommended for everyone, so tread on such a path carefully. 
Of course, you can throw the rule book out the window and go for whatever undercut haircut you feel like since that is what the hairstyle is all about. 
The perfect embodiment of a men's undercut hairstyle is daring, edgy, and bold, not afraid to bend the rules every once in a while.
Here are some of the modern undercut hairstyles that are trending this season, in 2022.
Undercut Fade
A fade is a perfect way to oomph any hairstyle including the men's undercut. Everyone knows that fade goes well with almost everything and everyone, so don't be afraid to incorporate it into your undercut hairstyle, and take it to the next level.
The Disconnected Undercut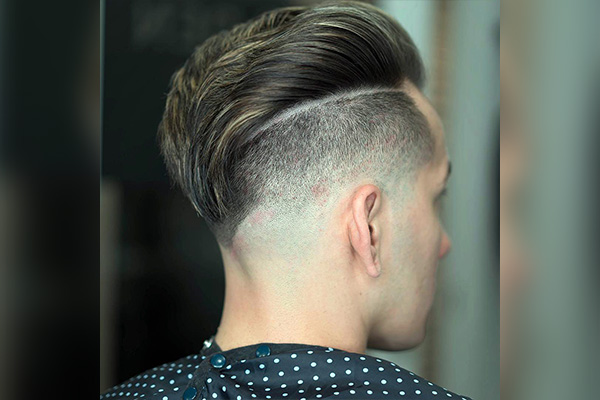 The name itself must be enough to get your heartbeats racing. The disconnected undercut is all about testing your boundaries and how far you are willing to go with your men's undercut.
The haircut incorporates closely shaved sides, where there is no transition between the longer hair at the top and the buzz at the sides. A daring men's undercut, sure to turn heads your way as you walk through the crowd.
Slicked Back Undercut Men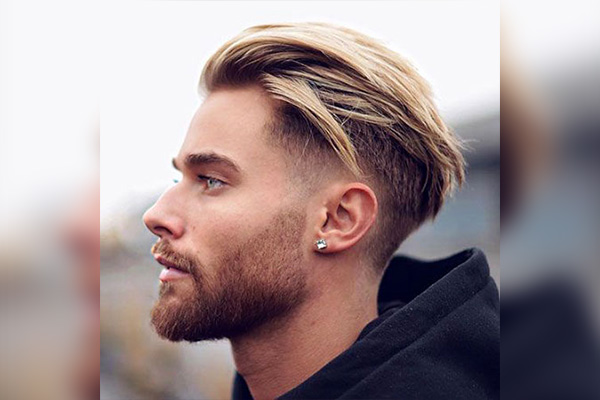 Falling under the category of medium undercut hairstyle slicked back undercut is one where the lengths are best kept moderate since the contrast is heavy and defined. 
You can create a sleek and sophisticated hairstyle with this undercut haircut. The most convenient and quick hairstyle and what basically defines the haircut is sweeping back the longer lengths of your hair instead of sweeping them to the side or letting them loose.
Side Swept Undercut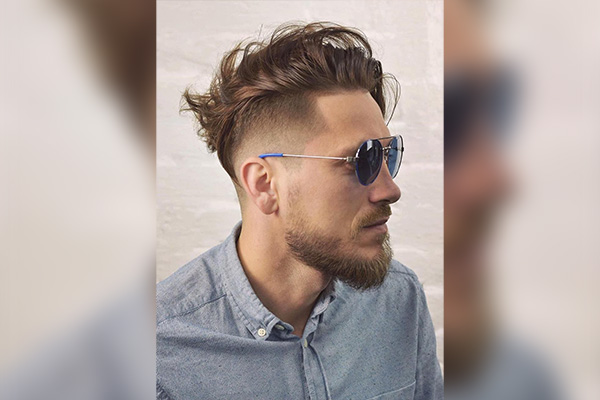 Undercut sides and swept-over waves of hair, this undercut haircut is the best way to own your hair texture and flaunt it proudly. You can also style it differently for a change of look, perming it if you have straight locks or vice versa for curly ones. 
Undercut Haircut Long Hair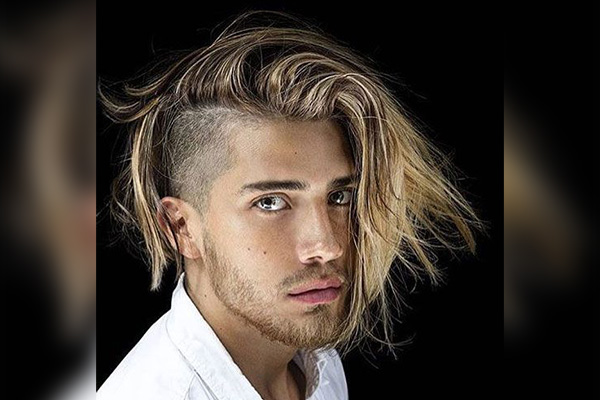 If you want a long hairstyle that is low maintenance, providing you with a sleek and solid look then the undercut is definitely one of the ways to go. 
Long men's undercut allows you to keep your locks lengths while making them pretty easy to maneuver with the trimmed back and sides and longer front and top that can be styled in any way you desire.
Artistic Parted Curls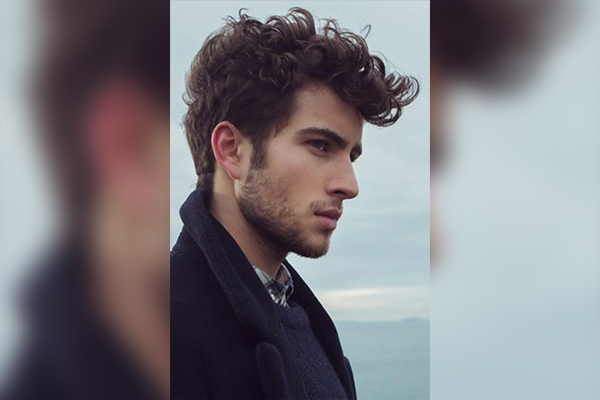 Perhaps one of the most creative undercut hairstyles, where it forms the perfect blend between sophistication and versatility. The parted curls undercut haircut hairstyle is suitable for all lengths ranging from short to medium as well as longer lengths of hair. Use your styling products carefully and keep them minimum to let your natural texture shine, where you can use products to enhance the curls.
Long Bang Disconnected Undercut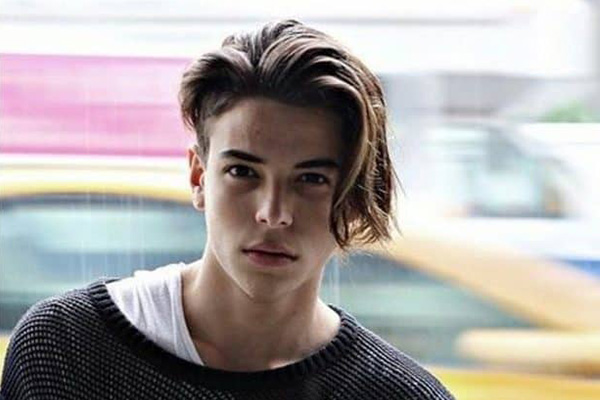 The best part of the male undercut hair is that it can be adjusted in a variety of ways to suit your features and liking. 
Leave the front bangs long with this undercut hairstyle, where you can sweep them to the side or slick them back and create a bold look with a disconnected undercut.
Hard Part Undercut
A look sharp enough to cut, a hard part undercut adds another level of depth to your undercut haircut.
The edges are sharp and defined along the different lengths of the haircut to clearly distinguish them and add a layer of boldness you never knew you were missing.
Brushed Back Undercut Hairstyle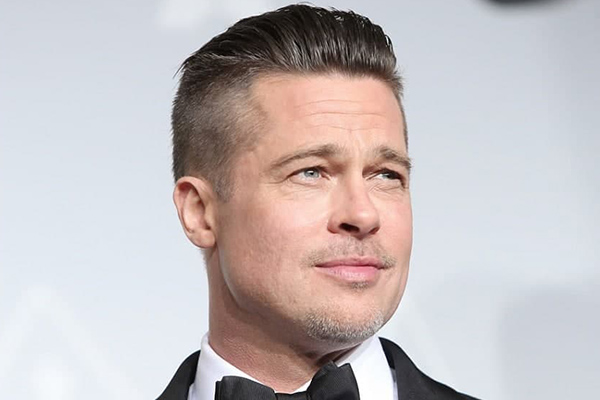 To create a professional men's easy hairstyle, brush back the long layers of your undercut and hold them with a spray or hair wax to keep them in place.
This can also be done with the help of a blow dryer, where you'll also need to take care of the sides if you have opted for a more balanced undercut haircut, men.
Pompadour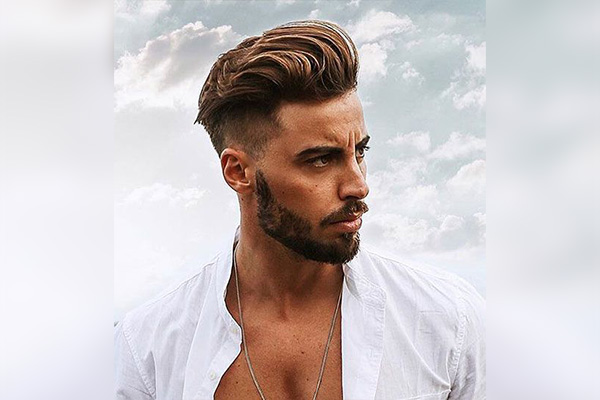 A comeback from the 50s, the pompadour hairstyle has become a version of the undercut hairstyle with neatly trimmed sides and a mohawk touch given to the top crop to keep things nice and voluminous. 
Side parts may be incorporated from time to time, and the overall styling of the haircut plays a crucial role in determining the final look of the haircut.
Brushed Back And Wavy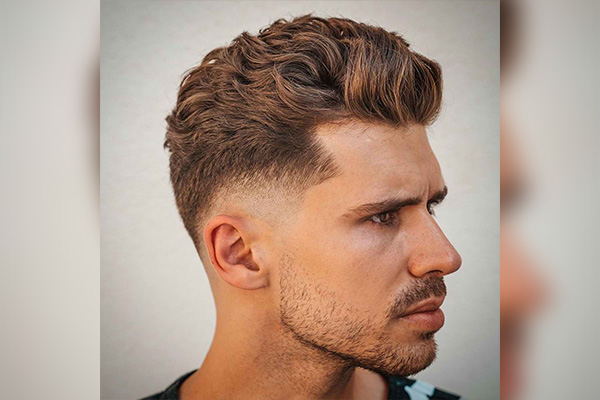 The brushed-back version of undercuts has lots of variety, like the haircut itself. Usually, the hairstyle is opted for in an office setting due to the sophistication and neatness it portrays. 
However, there is no reason why you shouldn't go with a more colloquial approach, for a messy, bad-boy vibe with a disconnected undercut. 
Side Swept Undercut For Thin Hair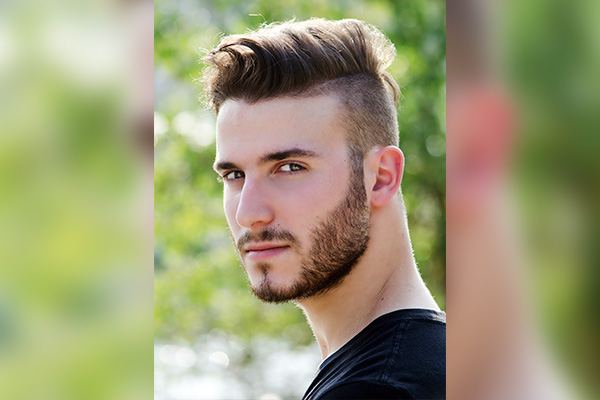 Undercut men's haircuts are suitable for most hair textures, where they enhance their appearance. 
If you're looking for a hairstyle that will save you from the embarrassment of your thinning locks, then the best way to hide them is to go for a side-swept undercut. 
The haircut will not only fill your locks, and add volume to the missing parts but compliment your overall body of hair.
Head Tattoo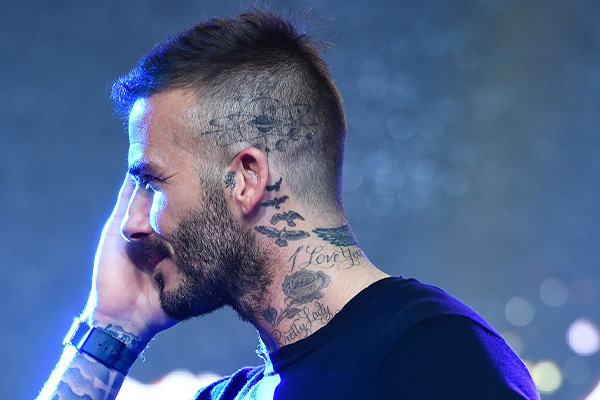 There is really no better way to wear your undercut, other than with a head tattoo. With shaved sides and tattooed imprints, this undercut haircut for men is the way to flaunt your tattoos while keeping your locks safe and sound.
Parted And Brushed Back Undercut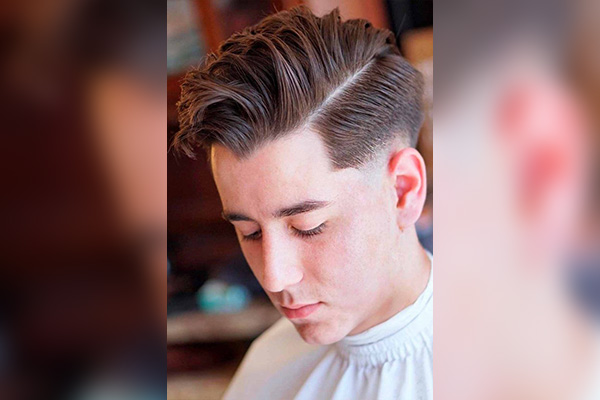 Want to create an edgy yet versatile hairstyle that will suit your office settings? Well, there's no need to look any further.
The parted and brushed-back undercut cut for men has all the elements that will allow you to rock the hairstyle at the office and bring it back home or on the streets with style.
Side Part Undercut And Hard Part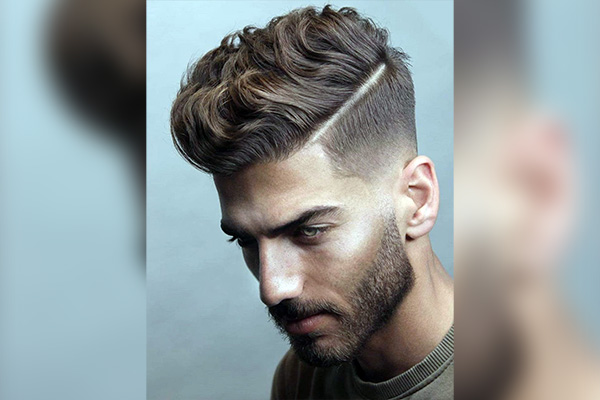 An interesting take on the male undercut haircut, that adds more definition to your hairstyle.
If you are willing to take the adventurous road to the undercut hairstyle, then the defined hard part and side-swept hair that makes you 99% more attractive in an instant, is the perfect option for you. 
Side Style Textured Top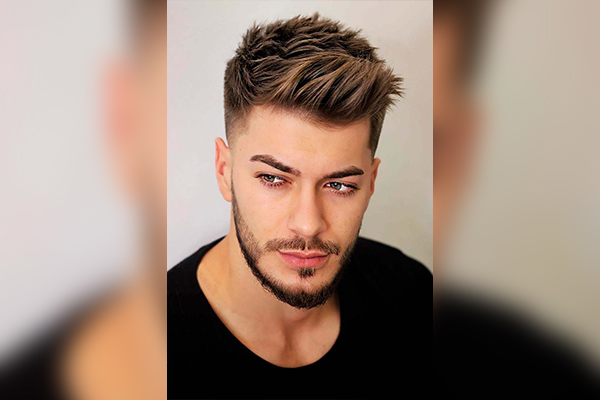 This is for the dudes who prefer messy undercuts over sharper ones, to create an effortlessly sexy look.
The top is multi-layered, incorporating different lengths into the hair, where the front is usually longer than the back, or the change in length could also be sideways.
It is best to carry a picture with you to the salon, and have a detailed talk with your barber about this modern undercut hairstyle.
Undercut Design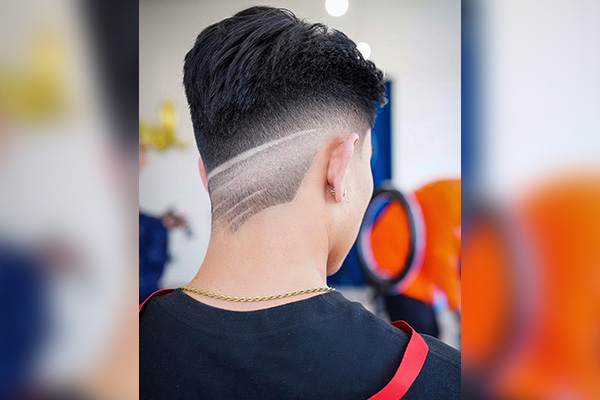 If you don't have a tattoo on your scalp and are afraid to get one, but still want something equally creative and bold, then opt for a male undercut haircut with a design.
Go to a professional barber for this undercut hairstyle, who is an expert in creating such designs on scalps, so there is little room for error since the details are highlighted in this type of men's undercut. 
It is quite the head turner and not many are daring enough to opt for the hairstyle, but those that do are a style statement on their own.
Spiky Undercut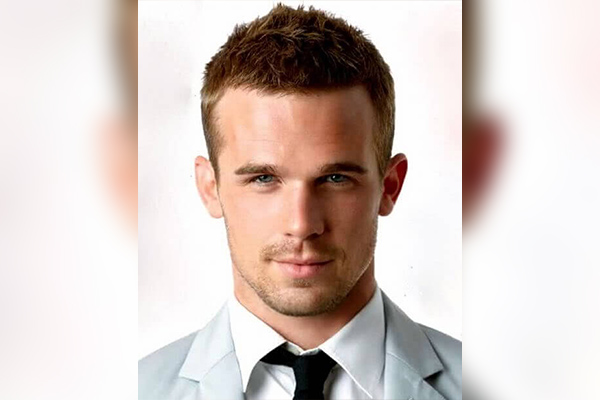 Quite the entrance-making undercut hairstyle, where a fade is usually incorporated on the sides to create definition and the length at the top is also cut down. 
This is the perfect short men's undercut, that's low maintenance and easy to maneuver in plenty of hairstyles. 
Quiff Hairstyle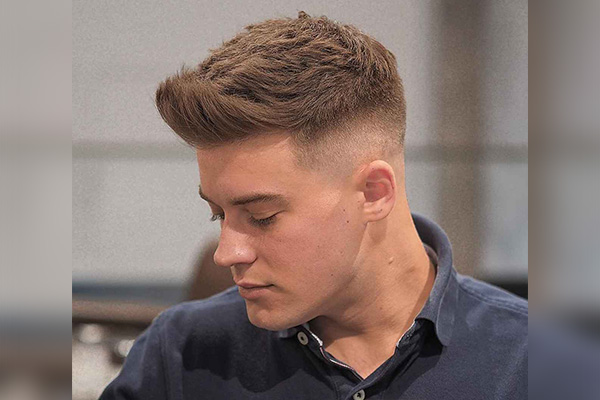 There are a lot of iconic hairstyles that are returning, with modern twists, and often include a fade or undercut, or both of them combined. 
This includes the quiff hairstyle that is trending across the globe. It looks dapper on most face shapes when combined with the male undercut haircut to blend in with the latest hairstyles while maintaining its distinct qualities.
Braided Ponytail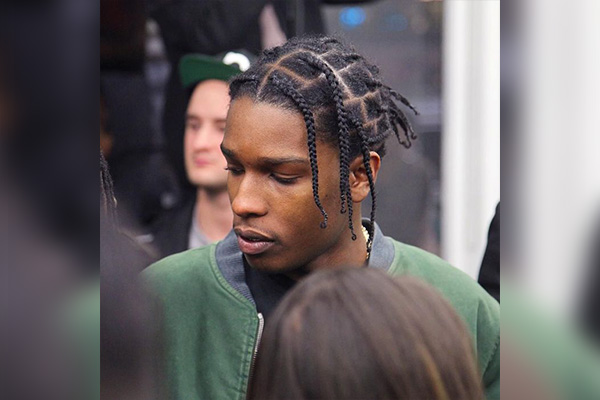 The ultimate level of sophistication and class can be achieved with this undercut haircut for men, with long hair. Undercut short sides, long tops, and the pony at the end to hold your hair up, gives you a good excuse to show off the undercut at the back of your head. 
Incorporate braids into your undercut hairstyle, including the french and middle part, undercut hairstyle by locking the longer strands of hair towards the short sides.
Man Bun Undercut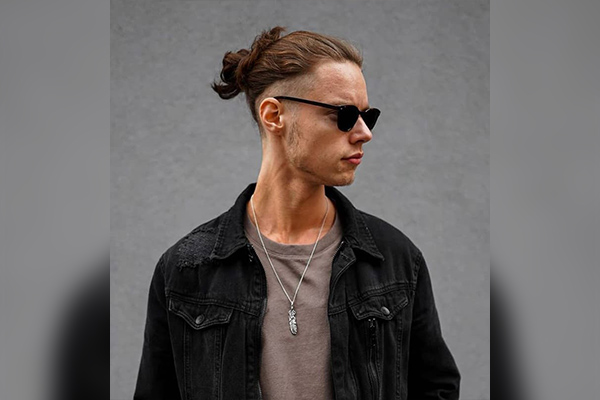 Another undercut haircut men, long hair, which combines class and universality where it remains indifferent and suits all hair types. It is best worn with long to medium undercut hairstyles. 
Like the ponytail, it highlights the undercut short sides, and long tops and can be worn in both messy and neat ways to suit the mood and occasion.
Drop Fade Undercut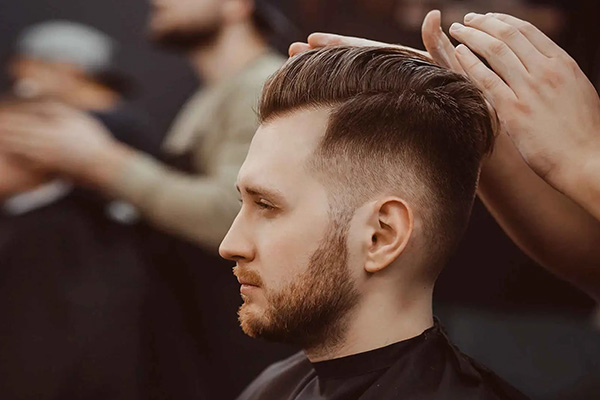 Drop fade undercuts, highlight your facial features and shape, where the crown area is accentuated and the fade gradually drops down around your hairline. This is especially suitable for round face shapes but men of all face shapes can wear it.
Nick Jonas's Clean Undercut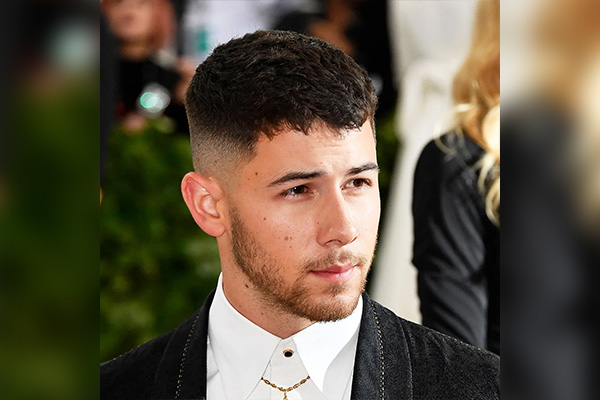 An extremely low-maintenance hairstyle, Nick Jonas's clean undercut is as low effort, as it is sleek. There is not much you need to do to perfect the undercut. 
Only a little wax is required to hold up the medium undercut hairstyle, where the neat shorter sides make up for the messier top if you choose to leave it that way.
Undercut + Brushed Up Fohawk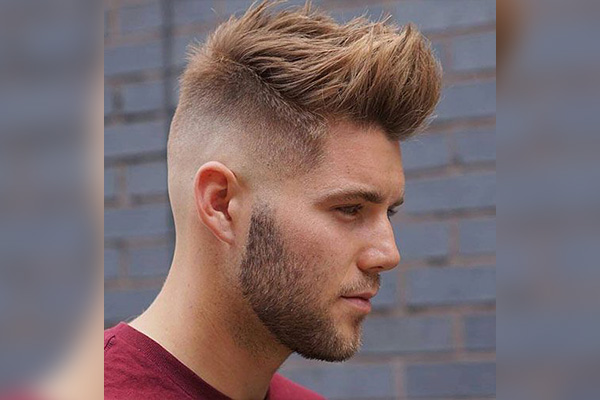 The undercut accentuates the faux hawk, the trendier version of the traditional mohawk, and creates a more versatile hairstyle.
Curly Undercut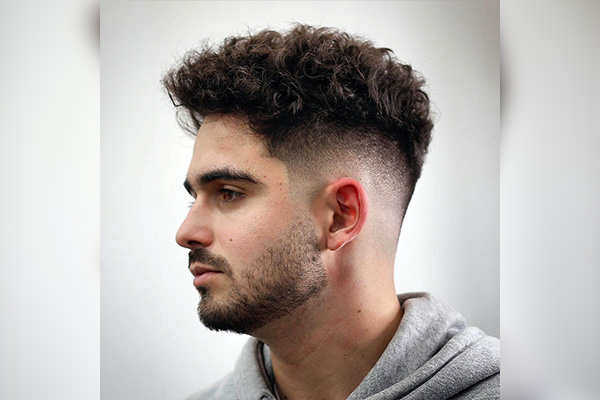 Undercut reduces the volume of your curly hair, makes it more manageable, and gives you a chance to put them in the spotlight, where they rightly belong.
Caesar Haircut With Undercut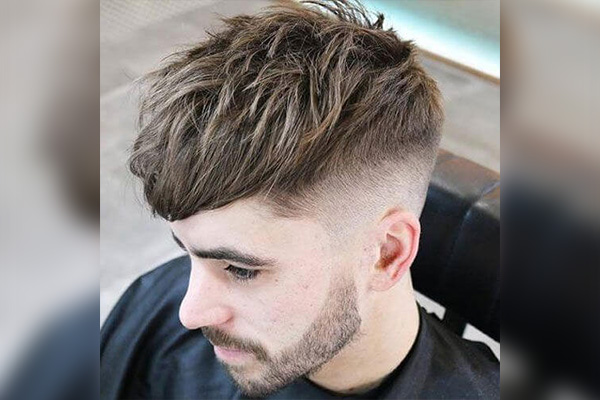 The blunt front coupled with the undercut creates a trendy style while staying true to its roots. Incorporate the undercut in your caesar cut to create a modern undercut hairstyle with an ironic twist.
French Crop With Undercut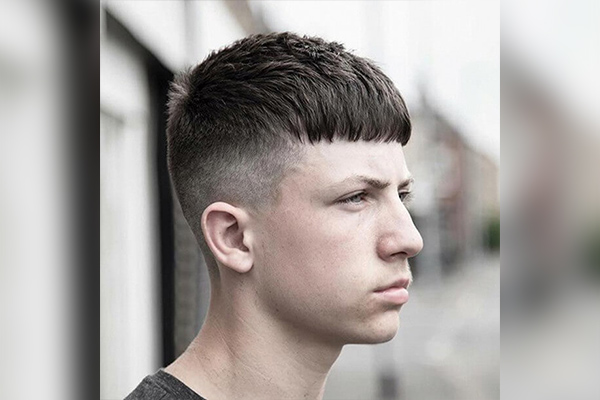 Add a new dimension to your French crop with the undercut hair, which gives it a touch of its own so that you don't have too much to worry about when it comes to styling your hair.
Curly Fringe Undercut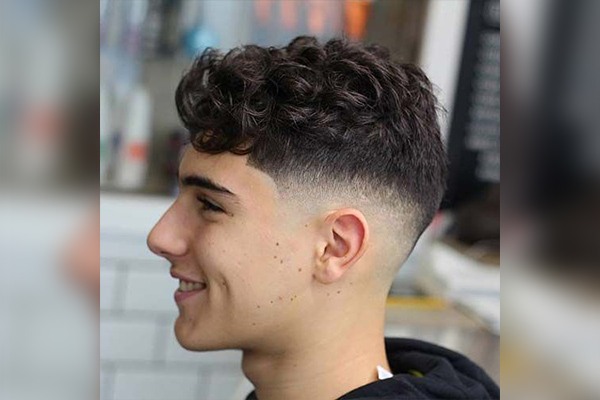 Opt for a skin fade for this hairstyle, which it proves to be the perfect option for undercut haircuts for men, with long hair. Let your natural texture shine through, or perm them for a stylish long men's hairstyle.
Comb Over Fade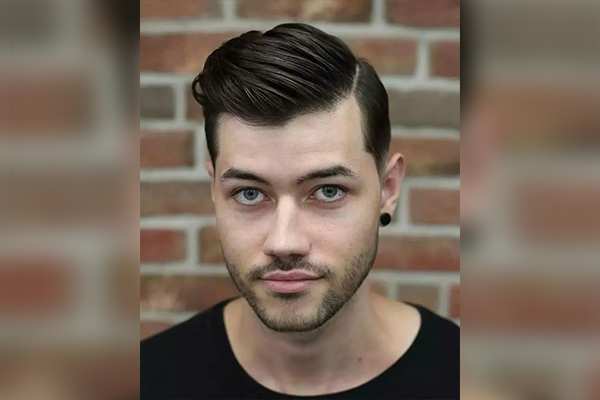 A comb-over fade haircut has been given a new meaning thanks to the undercut short sides, long tops as well as the hard part newly acquired into the haircut.
It's no longer a haircut that is reserved just for professional men, where more men opt for the undercut hairstyle thanks to the edge it has been given that mixes elegance with a hint of badass.
Icy Highlights On Volumized Tops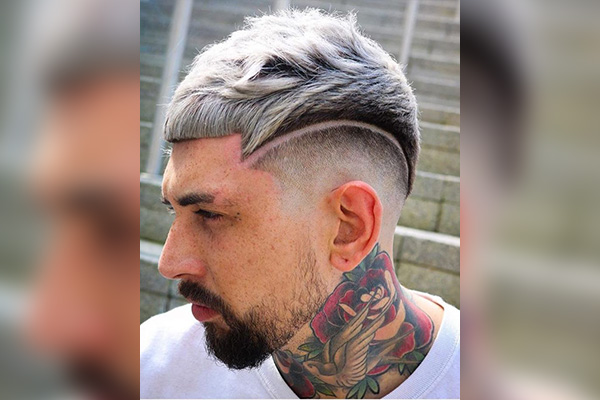 Level up your undercut with a touch of gold and platinum, where the top is kept nice and long, and the sides, are clean and short. A high-rise fade is often opted with this kind of hairstyle, to create a cool men's undercut.
Undercut Bald Fade With Strawberry Top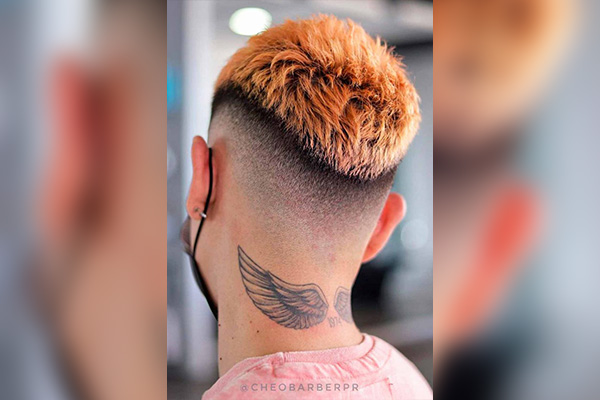 Another edition to our dyed male undercut hair, that highlights the different levels of the Undercut haircut. 
The shade of ginger as well as the lengths on top can be varied according to your preferences, where it all depends on how daring you can be with your male undercut.
Messy Undercut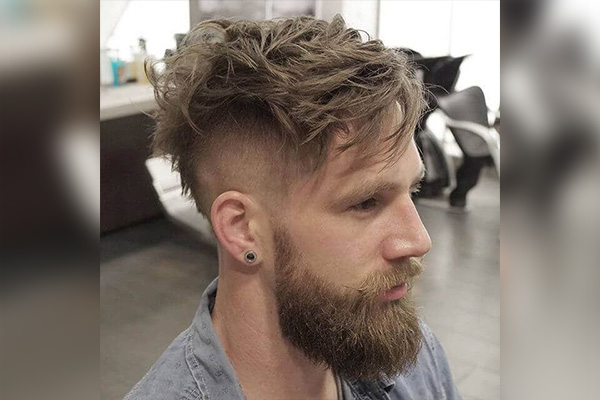 The Nick Jonas undercut hairstyle is an upscale version of this undercut hairstyle, forming a popular hairstyle among celebrities.
Quite a fun, an easy, and effortless way to wear the undercut hairstyle, the messy undercut allows you to maintain an edgy appearance without appearing too shabby. 
Curly Undercut With A Disconnected Fade + Line Up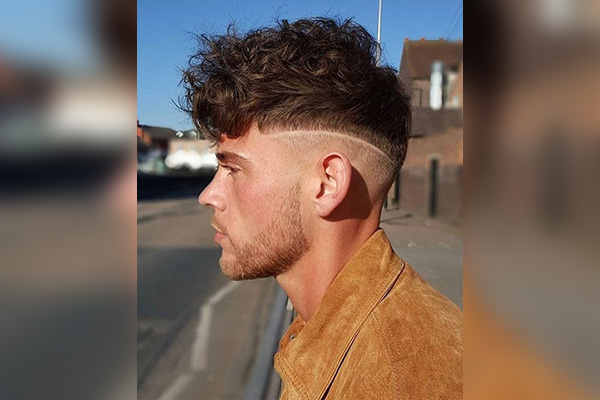 Your curly undercut becomes more pronounced with the help of this undercut hairstyle where you can opt for varying lengths of hair from long to short men's undercut. They also become much easier to handle and paves way for an effortlessly cool, men's undercut hairstyle.
Classic Laid Top With Shaved Neckline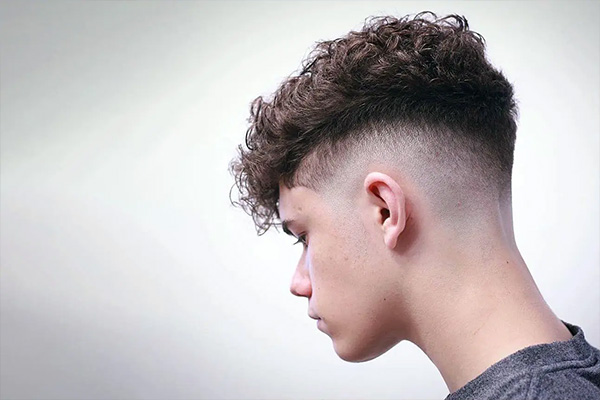 An Edgar cut-inspired hairstyle, that allows neat edges to form around the neckline. The undercut can be way completely disconnected, high rise, or something tamer along the lines of a taper fade, it all depends on you. 
Short Disconnected Dreads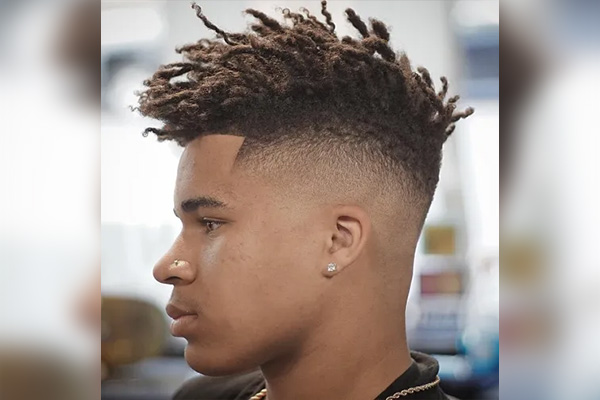 Perfect for men with thick hair, creating a unique, edgy hairstyle thanks to the undercut, with a fresh, new turn from your usual dreadlocks.
Conclusion
The undercut haircut men can be adopted in a number of ways to accommodate your current hairstyle, where it can freshen up any look and add the special something you didn't know was missing.
Of course, this has a lot to do with your personal preference and the way you are looking forward to carrying your undercut haircut.
The focus is on creating a contrast between different lengths of hair, with undercut short sides and long tops, to create a multi-dimensional hairstyle. 
This is what makes it extremely versatile where you can play around with the lengths of your hair, and execute an undercut hairstyle that suits you best.