If you are a man in your 40s, 50s, 60s, or beyond, and are finding it hard to decide how to dress well or what to wear to make a style statement, it's time to stop stressing.
There are an endless number of styles for older men at your disposal to help you dress well in your older years, while maintaining your comfort levels and also ensuring that you look stylish.
Dressing well also requires one to have a good dressing sense and an eye for detail. From pairing the right clothing items together to adding the right accessories to ensuring that your clothes have a good, tailored fit, it all comes down to a number of important factors.
To help you get started, we have some great outfit ideas and styles for older men that you can look into to help you dress better and smarter.
Fashion for Men In Their 40s
Be it heading to work, meeting a few friends, going to a wedding, or simply relaxing on a lazy Sunday, you can have a great style game going on at all times.
Casual Weekend Look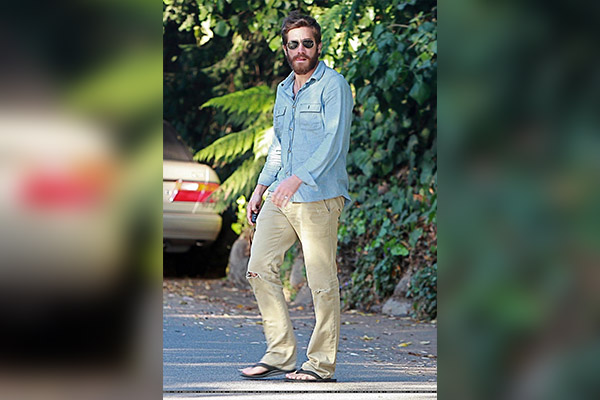 If you aren't sure about what to wear on a casual weekend, you could pair a white hoodie with a pair of olive-colored chinos. Hoodies are a must-have wardrobe staple, and while there's a lot of debate on the subject of men wearing hoodies in their 40s, truth be told, you are never too old for a nice, warm hoodie!
Chinos are another great wardrobe essential given how versatile and comfortable they are. The best part about this casual weekend look is you can easily transform it into a smart casual dinner look by replacing the hoodie with a nice shirt and a tailored blazer.
Blazer with Jeans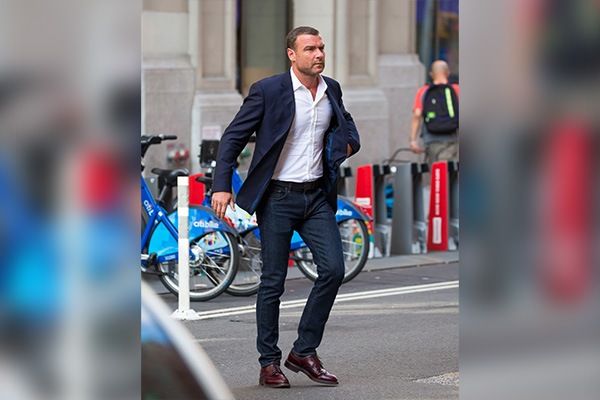 For men in their 40s, a stylish blazer is a must-have no matter what! And if it's a navy blazer, in particular, you know you can never go wrong with it!
Pair your classic navy blazer with your favorite light blue jeans which offer the perfect mix of smart and practical. This combo can work for many situations such as a low-key lunch or dinner affair.
Complete this business casual men's ensemble with a pair of leather loafers and you are all set to make a great style statement in your 40s!
Suit Up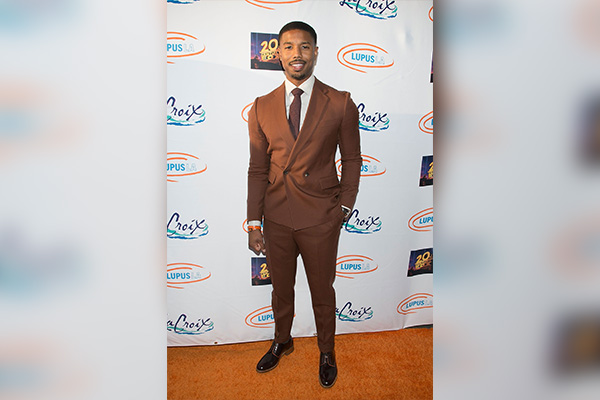 There aren't enough reasons for men in their 40s to have at least one bespoke, well-tailored suit for it's an absolute wardrobe hero for times when you need to dress formally.
From office attire to weddings to formal lunches and dinners, suits will always come to your rescue and the best part is they are effortlessly stylish.
While black and navy suits are classic options, you can opt for something like a gray vertical striped suit paired with suede oxford shoes. A tan striped suit also works really well especially when paired with a light-colored chambray dress shirt and leather brogues. 
Accessorize Simple Outfits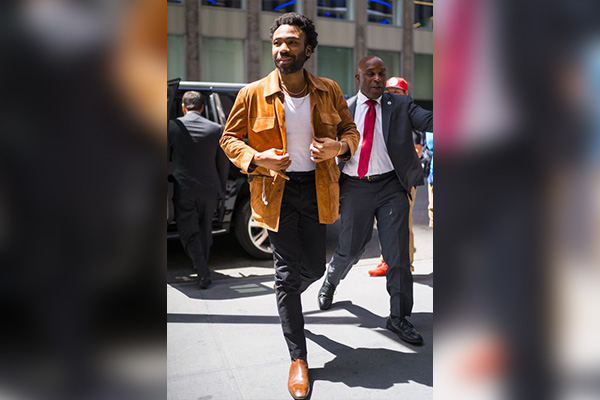 When dressing simple and low-key, don't hesitate to add a touch of oomph to your outfit with the help of a nice men's accessory.
A simple addition of a pocket square to a suit, cufflinks to a dress shirt, and a leather belt to a pair of pants, for example, can elevate your entire look within seconds!
That's the beauty of men's accessories – they act as little add-ons, but create a bigger impact that helps tie your whole look together. Also, when it comes to fashion, it's all about the little details, so if you are in your 40s, have an eye for detail and get your hands on different men's accessories.
Fashion for Men In Their 50s
Up your style game in your 50s with some must-have wardrobe staples while being true to your personal style.
You Can't Have Enough Jackets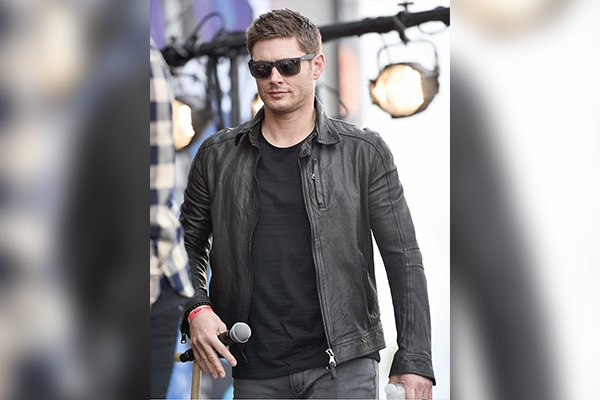 It's almost as if men's 50s is the golden age for jackets because you will find most men sporting a styling jacket when they are 50!
Jackets are the perfect item for semi formal attire for men and they can be dressed up or down for the occasion.
There are so many different types of jackets for men that you can look into such as leather jackets, bomber jackets, blazers, and field jackets, to name a few.
Make sure to have a variety of jackets in your wardrobe in your 50s because you will surely be needing them, be it for work events, hanging out with friends, or events that call for a semi-formal dress code!
Have A Scarf Collection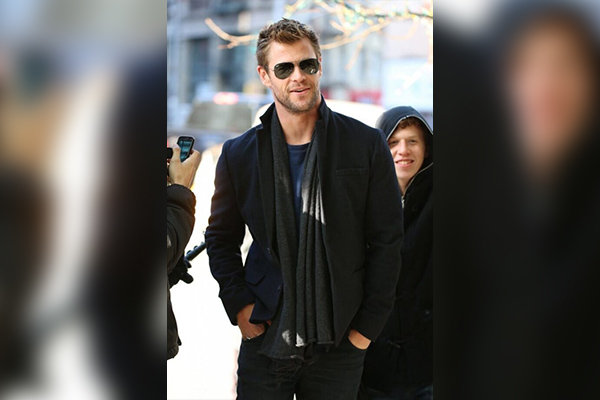 If you've never sported a men's scarf before, perhaps, now's the time to do that!
Scarves aren't a functional necessity, per se, but they are definitely a great style piece for men in their 50s! The right color and style can turn it into an excellent eye-catching accessory and the perfect addition to your outfit.
The key is to start with solid colors like brown and black, then introduce some bolder colors and patterns. Also, learn a few different ways to wear or tie a scarf because some styles look better in certain materials so this will help you choose the right one.
Puffer Coat with Chinos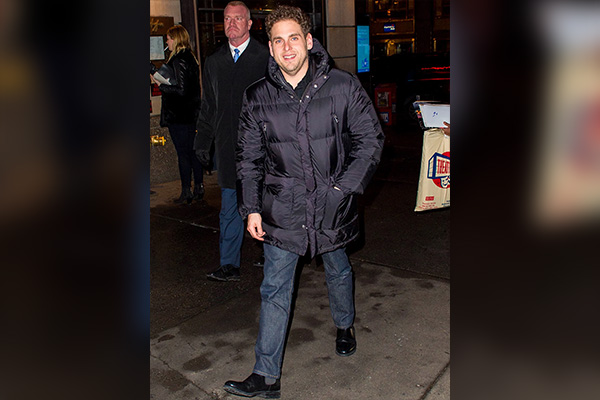 If you are looking to add something stylish to your daily repertoire, consider a pair of white chinos, which is one of the most classic and versatile types of pants for men, and a charcoal puffer jacket.
This is a super stylish outfit option for men in their 50s and is ideal for the weekend or a casual day out. Add white canvas low-top sneakers to this combination and take the whole look to another level of cool and laid-back.
You can play around with different color combinations as well but stick to neutrals and solid colors such as black, navy, brown, and olive.
Classic Black Suit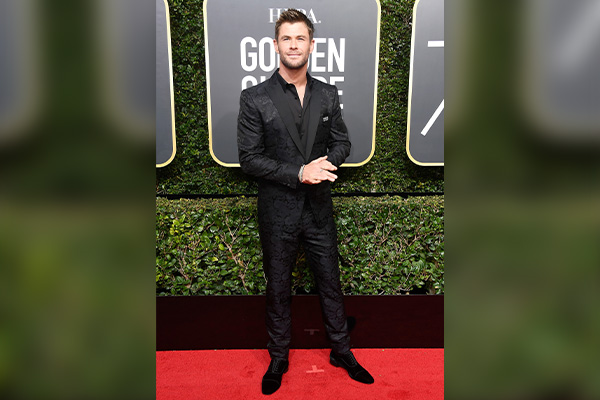 Once you hit your 30s, suits become a must-have wardrobe staple for men for years to come – the only difference is that the color profile changes a little as you grow older.
For men in their 50s, a classic black suit is a definite wardrobe essential. It's perfect for office wear, work meetings, formal events, and even parties that call for a formal dress code.
Pair your black suit with a black crew neck t-shirt and different types of shoes depending on the occasion such as oxfords, derbies, loafers, and brogues, to name a few.
Fashion for Men In Their 60s
There are many things that can keep a man busy in his 60s, but don't let that affect your dressing regime! You can opt for simplicity and still look great with the right colors and outfits.
Simple Is Stylish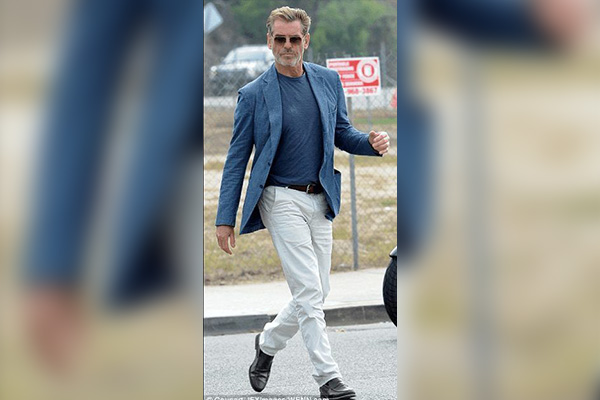 When you are in your 60s, you might not feel like experimenting with your clothing a lot. Some might say you shouldn't either because your 60s is the time when your days of experimenting are over.
Regardless of that, sometimes it's best to keep things simple and truth be told, simplicity also brings in style. A classic example of a simple outfit for men in their 60s is a black polo neck, black trousers, and black jacket, with just a slight hint of color in the form of a bold pocket square.
Elevate this low-key outfit with formal shoes if you have an event to attend and you are good to go.
Flannel Is Your Friend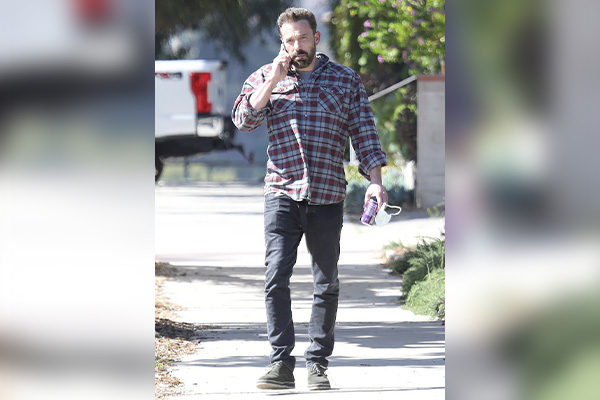 Offering a blend of comfort and style, flannel clothing items are ideal for men in their 60s, whether you are relaxing on a Sunday with the newspaper and tea, running errands, or meeting some friends.
Flannel shirts are timeless pieces, and they are ideal for layering in cold winter months. 
If you wish to keep your look casual yet classic, you could go with a flannel shirt paired with denim jeans, suede or leather boots, and a choice of outerwear. On the other hand, if you want to dress it up, replace the jeans with chinos and opt for any stylish leather shoes such as Oxfords.
Dress Shirt with Dress Pants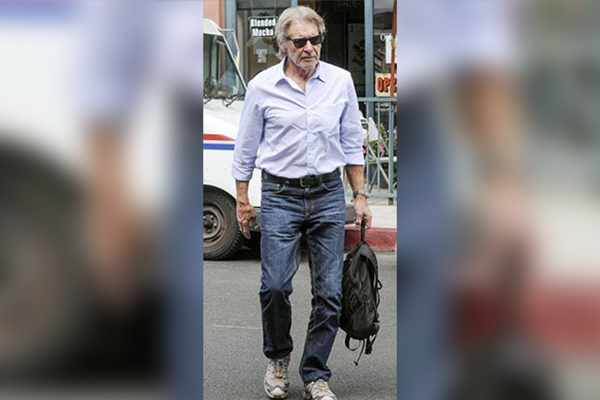 When you are in your 60s, you can expect to be invited to lots of formal events, and what's a better combination than dress pants with a nice dress shirt to wear to a formal occasion?
Instead of a single, solid-colored shirt, go with other different types of shirts such as a vertically striped dress shirt paired with dress pants, and tie the whole look together with clean, polished leather Oxfords or derbies.
Polo Neck Sweater and Shorts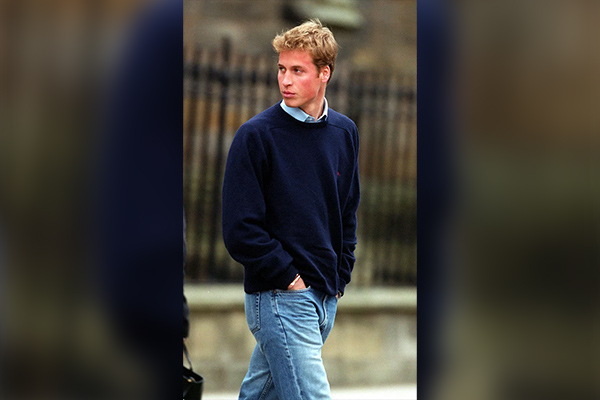 Contrary to popular belief, older men's style is simply incomplete without shorts! Some men in their 60s and above often shy away from wearing shorts, but you really shouldn't – when paired with a nice polo-neck sweater, shorts can look absolutely stylish and classy. Add a touch of elegance to this look with canvas loafers which create quite a sleek ensemble.
This is a great off-duty, casual weekend look, and ideal for times when you are heading out with friends, running errands, or simply just enjoying a lazy day at home.
Fashion for Men In Their 70s
The 70s appears to be the kind of age where men might give up on fashion altogether and not invest too much time or energy into their clothing.
But, one shouldn't have to! There's no reason why you still can't make a style statement and stay comfortable at the same time.
Stick to Neutrals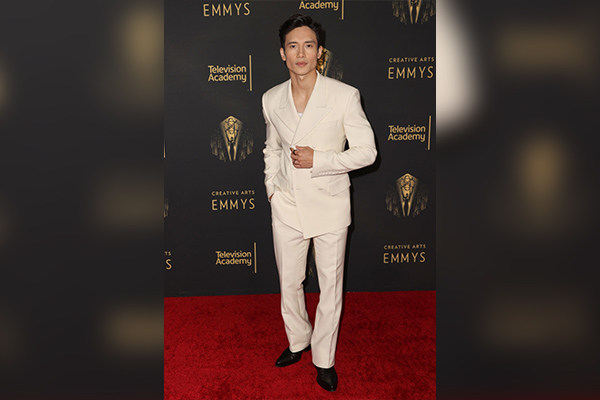 For men who've entered their 70s, you should befriend neutrals especially when it comes to your slacks and jackets. It is best to stick to neutral tones like black, beige, brown, gray, and black when choosing your outerwear and pant options.
However, you don't necessarily have to limit yourself to this color palette – if you are big on colors, you can always add a pop of color by wearing a different colored shirt or even play around with different accessories to add an added style element to your look.
Incorporate Tweed into Your Wardrobe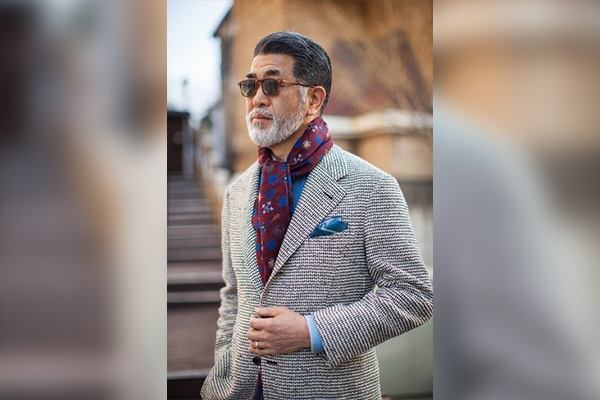 The hallmark of fashion for men over 60s, tweed is one thing you should add to your wardrobe in your 70s. From pants to coats to blazers to suit jackets, it is best to own a couple of different clothing items in tweed so you can create different outfits for different occasions. 
Pair a tweed outfit with classy leather shoes with dress boots or brogues when going out and you are all set to serve some serious style inspiration for other men in their 70s.
You can experiment with different tweed patterns as well to bring a touch of versatility to your wardrobe such as plaid, checks, stripes, herringbone, or plain twill, among many others. 
Linen Shirt with Chinos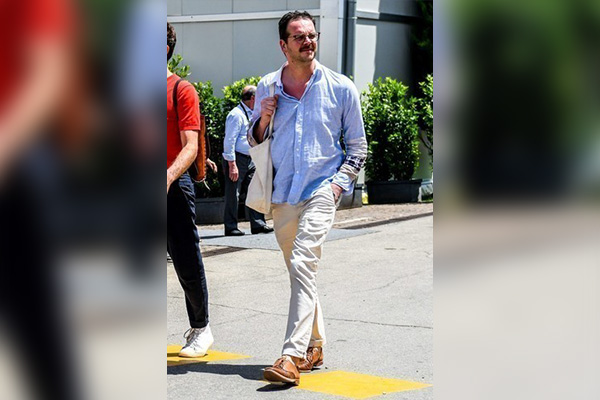 As you grow older, sometimes, you simply want to opt for comfort when it comes to clothing. For such times, a long sleeve linen shirt paired with light-colored chinos is a great outfit option and it makes the ideal off-duty ensemble. 
This is a classic combination for men in their 70s given how it's super comfortable, casual, and effortless to wear.
If you wish to dress this outfit up a little, you can wear stylish shoes or perhaps even add an accessory or two to enhance its overall look and appeal.
You can also opt for a trilby hat or a flat cap if it tickles your fancy.
FAQs – Styles for Older Men
How do older men look cool?
Older men can look cool by wearing timeless, classic clothing items such as blazers, chinos, dress shirts, leather shoes, and a few accessories here and there. The key here lies in pairing the right items together to create stylish outfits and also choosing the right colors.
Should older men wear leather jackets?
Yes, why not! The leather jacket is an ageless wardrobe staple that never loses its appeal and is appropriate for men of all ages. Whether you are 40 or 70, you can absolutely rock a stylish leather jacket effortlessly. That's the beauty of the classic leather jacket – it offers a great way to stay both comfortable and stylish.
How should old men dress casually?
Men's casual clothing is quite diverse and offers a great opportunity to express your personal style while also maintaining comfort and ease. Some casual outfit ideas for older men include crew neck sweaters, polo shirts, henley shirts, untucked button-up shirts, sport coats, straight-leg denim jeans, casual trousers made of cotton or wool material, loafer shoes, and suede sneakers, to name a few. 
Should 40-year-old men wear skinny jeans?
40-year-old men can wear skinny jeans, but it all depends on your personal style, comfort levels, and how well you can pull it off. Relaxed straight-leg jeans are a great alternative to skinny jeans as they offer more room and flexibility.
Should older men wear hoodies?
Older men can definitely wear hoodies which make an ideal clothing item for a casual weekend or a night out with friends. Like with jeans, there's no age limit for hoodies and they can be worn by all age groups. 
Conclusion
There is often a lot of debate on the subject of the right styles for older men, but there's no right or wrong here. In general terms, one can and should wear whatever makes them feel comfortable and at ease.
However, if you look at it strictly from a style and fashion perspective, it is advisable to wear colors, materials, styles, and cuts that are age-appropriate and don't end up leading to a fashion disaster. 
The beauty of fashion when you grow older is that there are no fixed rules or looks to limit you. You are all set if you have classic wardrobe staples in your wardrobe from which you can create different outfit combinations and dress according to the occasion.
There are no hard and fast rules that you have to follow to dress well as an older man. It's all about paying attention to details, focusing on quality over quantity, investing in some key wardrobe essentials, sticking to solid colors, and having a simplistic approach to fashion.