With cooler weather upon us, it's time to take out the winter hats! Beanies are often given a bad rap by the mainstream because they're thought of as trendy and boring. However, fashion is a subjective term, and a beanie can be super stylish if worn in the right way with different outfits including casual and formal!
This article covers how to wear a beanie and look uber cool, fashionable, and fun. If you're looking for a new way to style/wear your beanies, read on for more!
What is a Beanie?
A beanie is a hat that covers the head and ears, with some or all of the face exposed. It has a soft, round "bill" that can be flat or pointed, and it may be made of knit fabric such as wool or fleece (a kind of synthetic material). Beanies are usually made in one piece except for the band, which may be folded over at the top to form a cuff (or "loop"). Beanies are often worn as part of casual or practical clothing, such as an outdoor jacket.
Beanies are a great way to keep your head and ears warm in the winter. They're also great for anyone who has trouble keeping their hat on because of a bad haircut or just doesn't like to wear hats.
Different Types of Beanies
When it comes to choosing the right beanie for you, there are so many options available. From the classic knit beanie or slouchy beanie to fisherman beanies and pom beanies, there's bound to be a style that suits your taste!
Here are some different types of beanies:
Classic Beanies
The classic beanie is what most people think of when they hear "beanie." This kind of hat has been around for years and has become a mainstay in the fashion industry. It's mostly made up of wool or acrylic and has a single color with no patterns or designs on it. A classic beanie is easy to wear with any outfit because it goes well with everything from jeans to wedding tuxedos.
Slouchy Beanies
The slouchy beanie is a type of beanie that fits loosely on your head. It's different from other styles because it has an uneven, unstructured look and comes in many different colors and patterns.
You can wear slouchy beanies with almost any outfit as long as it is minimal, casual, or looks good with a hat on. They are perfect for people who want to make their outfits look more fashionable but do not want to wear hats all the time. The slouchy beanie allows you to show off your personality without having to wear something that does not suit your style or personality at all!
Pom-Pom Beanies
A pom-pom beanie is a woolen cap with a large knitted pom-pom on top. It has a soft, warm, fuzzy look that makes it perfect for cold weather.
These pom-poms can be in different colors, sizes, and shapes. The most common ones are round or oval-shaped with different colors like pink, yellow, blue and white, etc. They also come in different sizes as well as textures like velvet or soft velvet etc.
Fisherman Beanies
Fisherman beanies are one of the most popular styles of beanies on the market. It's a flat, round-topped hat that has a small brim around the edge. The crown of the fisherman hat is usually made from knitted wool and can be either solid or striped in color.
Fisherman hats were originally designed for fishermen to keep their ears warm while they were out on the boat. They've since become popular with everyone from college students to skaters and people who just want to look cool.
Know When to Wear a Beanie
Whether you're a professional, a student, or a stay-at-home parent, you know that men's fashion beanies are the perfect accessory to add some flare and edge to your outfit. Beanies are great for keeping your head warm on cold days and they can be worn with almost anything from casual to semi formal attire!
But It's not always easy to know when to wear a beanie.
With these tips, you'll be able to dress for every occasion with confidence.
When it's cold outside, you may find yourself reaching for a beanie. But there are a few things you should keep in mind before putting on that cozy headgear.
First, check the weather. If it's a chilly day and there's no chance of rain or snow, then by all means: go ahead and wear your favorite beanie! But if it's snowing or raining outside and you're going somewhere where you need to look nice—like work—you should hold off on wearing your favorite beanie until after you get where you're going.
How To Wear a Beanie In Different Styles For Men
Beanies are incredible for keeping your head warm in the cold. The only problem is that they can easily look sloppy or outdated when worn by men who aren't careful about how they style them.
The good news is that there are plenty of beanie styles for different outfits including casual and formal. Here are some of our favorites:
Keep the Beanie Casual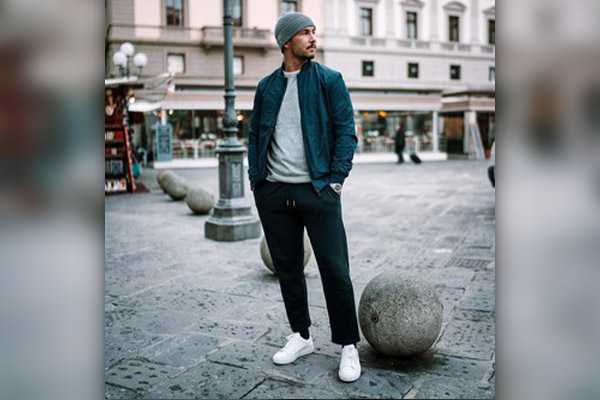 This is one of the easiest ways to rock your beanie hat without making any mistakes. All you need is a good pair of jeans, a T-shirt and some sneakers. You can also wear it with a white button-down shirt to look smart casual and trendy at the same time!
Pair your beanie with a hoodie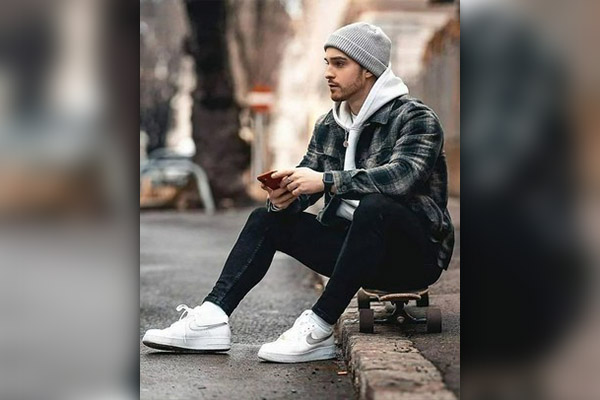 A hoodie is an essential part of your wardrobe in winter and spring as well as autumn. It keeps you warm and makes you look cool at the same time! So why not match it with a beanie? You can use the back pocket of your hoodie as an extra pocket to store things in while wearing your beanie hat!
Put a beanie on with a leather jacket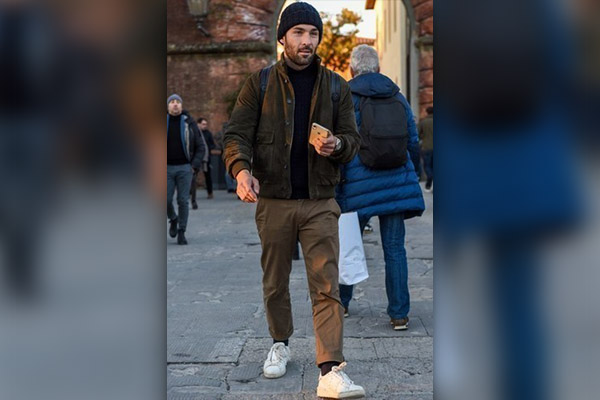 If you want to look cool and fashionable while wearing your beanie, pair it up with a leather jacket or bomber jacket. This will give you an edgy look that's perfect for going out with friends or hanging out at home watching movies.
Dress up your beanie with a dress shirt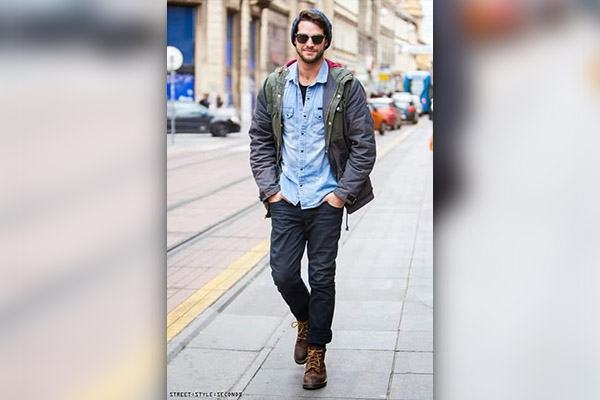 You can't go wrong with this trick for beanie outfits for men. Just choose a shirt that fits well and has enough color contrast to stand out against your beanie's fabric. For example, if your beanie hat is black or dark blue, try pairing it with an off-white shirt or light blue dress shirt that has thin white stripes on it.
Wear it with a coat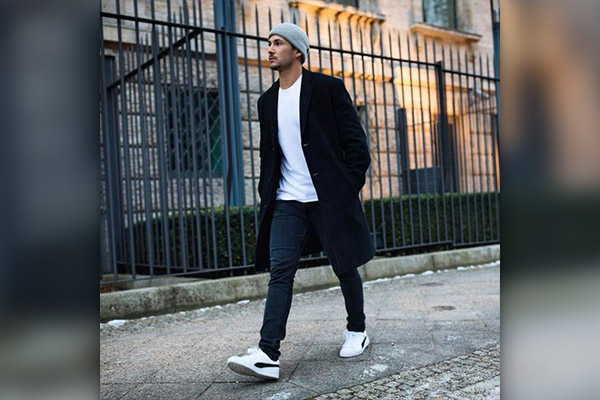 You can pair your beanie with nearly any coat. Don't be afraid to experiment with colors and textures — there are no rules here! Just make sure that your coat covers most of your body so you don't look like you're wearing two different pieces of clothing at once.
Layer up with a puffer jacket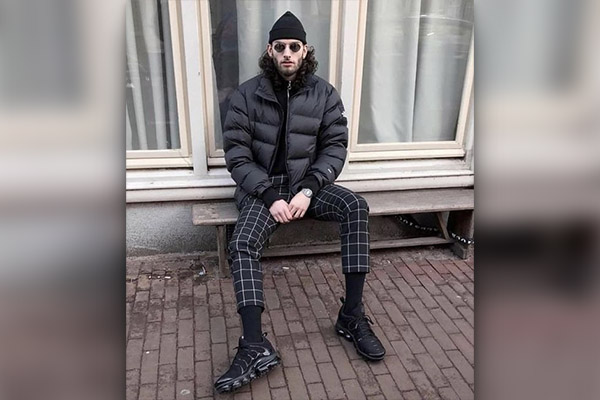 There are few things cozier than a woolen puffer jacket, but what if you could combine the warmth of a puffer with the style of a beanie? Well, now you can! The new trend in beanie styles is combining them with puffer jackets so that they can be worn together as one unit. It's an innovative way to wear your beanie during the colder months without having to sacrifice style for comfort.
Wear it with a casual shirt or t-shirt and jeans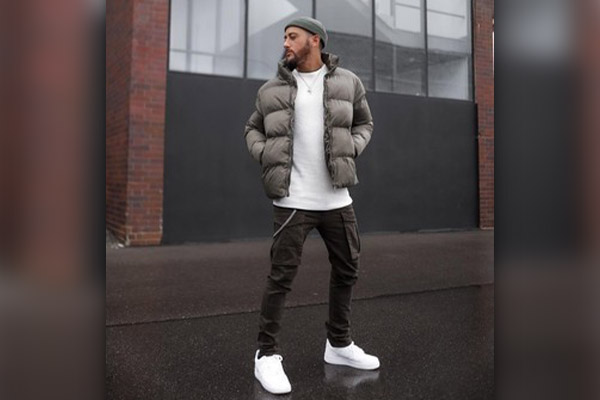 The best way to wear a beanie is to put it on with your casual clothes. This means that you can wear a beanie with jeans, jean jacket outfits, or slacks, with shorts or long pants, and with a t-shirt or a button-down shirt.
Wear it Along With Your Workout Clothes
When you're working out in the gym, it's important to stay warm and dry. A good rule of thumb is to wear something that doesn't restrict movement or cause discomfort. If you want to wear a beanie with your workout clothes, make sure it has an adjustable closure at the back so that it won't fall off while you're exercising.
Toss It On With a Casual Jacket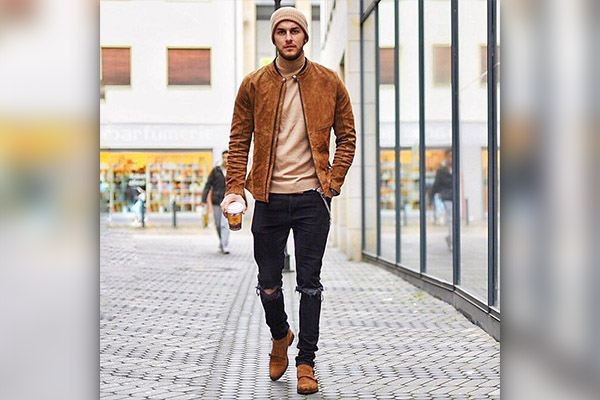 If you want to look uber cool, pair your beanie with different types of jackets. This will instantly give you an edge over other people who just wear the beanie itself. Choose a jacket that has either a short or long sleeve tee underneath it depending on the weather condition outside your house or workplace.
Pair Your Beanie With a Suit or Blazer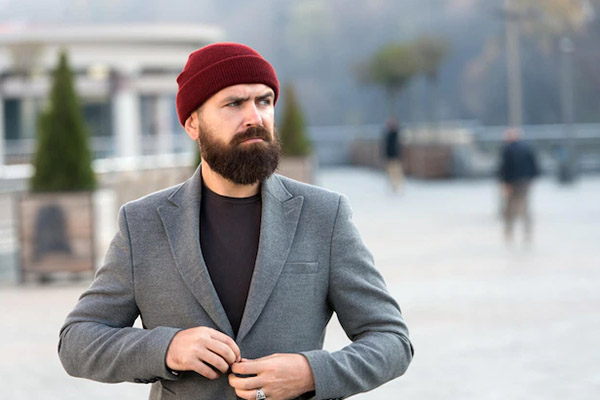 You can also wear a beanie with a suit jacket or blazer — just make sure it's not too big or too small. If possible, try on your beanie before buying it so that you know if it will fit properly under your blazer or suit when worn together.
The Beanie is the Ultimate Cold-Weather Accessory
Beanie hats have had a resurgence in popularity in recent years, thanks to the rise of urban streetwear and hip-hop culture. The humble beanie is no longer just for ski slopes or ski bums. Now men's fashion beanies are worn by everyone from fashion bloggers to Hollywood stars.
So how do you wear a beanie? Here are six tips to help you look uber cool:
Wear your beanie with confidence
Don't overdo it with accessories
Choose your color wisely
Wear it with your hair down or up
Add an extra layer underneath if you're going somewhere cold
Wear your Carhartt Beanie with Style
If you're looking for a stylish way to keep your head warm this winter, look no further than Carhartt beanies.
Carhartt beanies are the perfect accessory for any outfit, and they're especially great for the winter months! They can be worn with a variety of different outfits, from jeans and a t-shirt to your favorite black suit or tuxedo.
If you're wondering how to wear a Carhartt beanie, here are some tips:
Pair it with a flannel shirt and a pair of black jeans (or tights if it's colder out).
Wear it under your ski helmet or winter hat as an extra layer of warmth.
Layer it under other hats when you want to add more style to your look
The right Way to Wear a Beanie
If you're one of those who have been wanting to try out beanies but didn't know how to wear them properly, then this will help you understand how they can be worn in different ways.
Here are some of the different ways in which you can wear a beanie:
1. As an accessory: To make your outfit look more appealing and stylish, go for a beanie with an interesting print or color that matches your clothes or shoes.
2. To cover up your hair: If you don't like having messy hair or want to hide it from public view, then wearing a beanie is just what you need! Just make sure that the color of your beanie outfits for men matches the color of your hair so as not to draw any attention toward it.
3.      To protect yourself from cold weather: To keep yourself warm during winters and protect yourself from severe cold conditions, opt for a large-sized woolen beanie that covers up most parts of your head including ears and neckline. You can also choose an oversized knitwear beanie if you want something lighter yet equally warm
How to Wear a Beanie with Different Types of Hair
Beanies are a great way to keep your head warm and look super cute, but they're not exactly the most forgiving style when it comes to hair. If you've got long hair, you might find that it gets stuck in the seams of your beanie. If you've got short hair, you might worry about how it'll look with such a big piece of fabric on your head.
But don't worry! We've got some tips for wearing a beanie no matter what type of hair you have.
Curly hair
Let's see how to wear a beanie with curly hair! If you have curly hair, it's best to avoid wearing a beanie that covers your ears entirely because the fabric will tend to rub against the curls and cause frizz. Instead, choose one that is shorter so it sits right above your ears, or opt for a slouchy beanie if you want something more substantial but still retain some volume at the top of your head.
Long hair
When choosing a beanie for long hair, consider purchasing one that has an elastic band around the edges so it stays put without falling off while you're running errands or walking outside in the windy weather. Another option is to tuck some strands behind your ears so they don't get caught between the fabric and skin when putting on the hat. That's the answer to how to wear a beanie with long hair!
Short Hair
If you have short hair, then you have more options when it comes to wearing a beanie. You can choose from many styles and patterns that work perfectly with your hair length. For example, if you want to add some edge to your look, then you should go for a classic black beanie with a thick rim around the top or one that has an interesting pattern.
How can a man look good in a beanie?
Beanies are a great way to keep your head warm, but they can also be a great way to make sure you're looking good. To look good in a beanie, it's important to make sure that the fit is right and that you have enough hair to cover up most of your forehead.
How do you properly wear a beanie?
With a beanie, it's all about the fit. If you're wearing it for warmth, make sure it's snug enough to keep your head warm but not so tight that it's uncomfortably tight. If you wear it for style, make sure it's loose enough to look cool (but not too loose).
Why do guys wear beanies above their ears?
One of the reasons guys wear beanies above their ears is because it's a stylish way to keep warm in the winter. Another reason is that it keeps their hair out of their face, which can be useful if you're trying to get work done or stay focused.
How Do You Get a Beanie to Stay on Your Head?
The best way to keep a beanie on your head is to find one that's the right size for you. Try it on and make sure that it's not too tight or too loose, and don't forget to check around the ears. If it feels like it's about to fall off, you probably need to go up a size.
What is the Best Way to Wear a Beanie?
The best way to wear a beanie is to find the look you want and then wear it. That's right: there's no one "right" way to wear your beanie.
Conclusion
We have shared all that is on how to wear a beanie for men. The beanie is a trend that has stood the test of time and will likely continue to appeal to future generations. This winter and fall seasons, get ready to see more beanies being worn by all kinds of people, from all walks of life. Choose your favorite style, color, and fit for a stylish look that's sure to be in vogue this season.
Wearing a beanie can give you an air of confidence and a cool, casual style.